As marketers we all want to be at the top of our game.
But some days it feels like the game is growing and changing so quickly that it's another whole job just trying to keep up!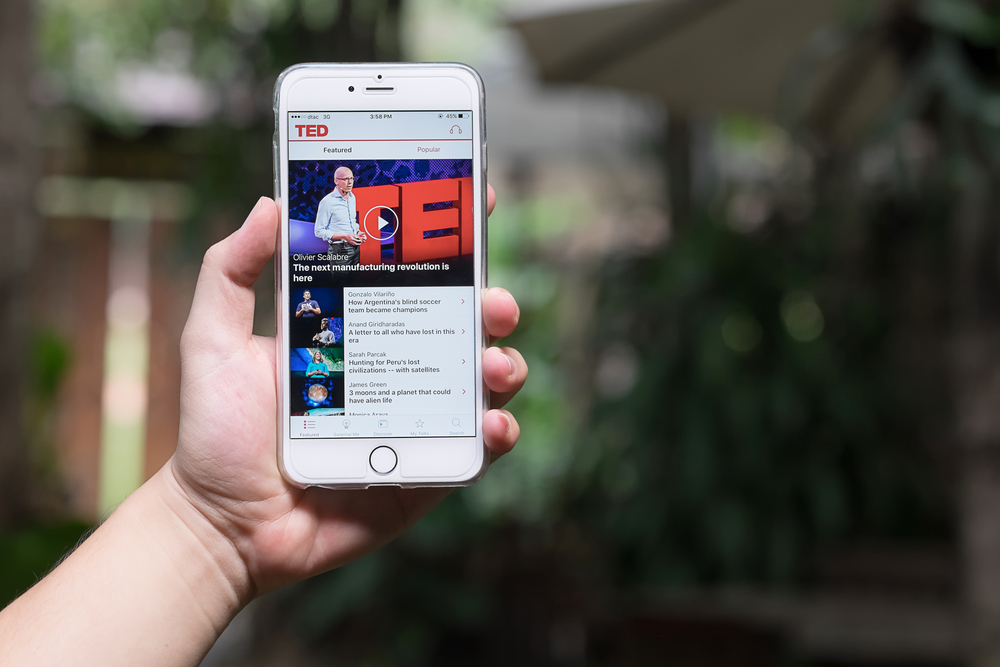 I love to learn from others who possess the serenity and polish that comes with being on top of their game so I've compiled a list of my favourite marketing-related TED Talks.
The links are here and they're all accessible for free through the TED Talks App as well: available for iOS and Android.
Investment of your time: 4:07
Summary: This video talks about how to leverage the 404 page on your website. That page represents a broken relationship between you and your viewer most of the time.
Gleeson talks about how to use this often-wasted space to build your brand and connect. Instead of being an annoyance or a frustration, he suggests, use the page to do something creative and memorable.
Investment of your time: 7:38
Summary: Looking at the title, it's easy to wonder what physics could possibly have to do with marketing. How could Newton's Laws or thermodynamics help you to reach consumers? In this quick video, Cobley explains how finding the overlap between marketing and your passions can lead you to a much deeper connection to it.
Investment of your time: 16:05
Summary: Have you ever reached the end of a long day, and you just don't want to make another choice?
Our lives are so full of choices: what to watch, wear, eat, even what to work on first. It's enough to overwhelm even the toughest of us. This volume of choice can lead to what's called a "paradox of choice". The feeling of being overwhelmed with so many options can actually cause consumers to buy fewer products and become less engaged.
Sheena Iyengar presents four ways to solve this problem: cut, concretisation, categorisation and condition for complexity.
Investment of your time: 17:01
Summary: Of course we couldn't have a marketing round-up without comment from Seth Godin - this one is 17 minutes of vintage gold from 2003.
In the video talks about his now classic concept of the "tribe". That mass marketing is obsolete. In the age of social media, the tribe of our ancient past is what matters. Build a "tribe" based on shared values and ideas. This concept gives ordinary people the power to lead and make huge changes.