Medical device sales is big business.
With sales teams and customers around the world, you often wrestle with a classic challenge for any field-based sales force:
How do you keep their sales message consistent and effective across a large, distributed team.
You probably worry (or know!) that sales messages get "adjusted" between headquarters and customers around the globe. Small tweaks start to add up to substantial mutations and sometimes the materials the marketing department spend good time and money to create doesn't actually make it in front of the customers as it was intended.
With a global sales force, it's imperative that each rep's sales conversations remains consistent and on-point — with as few "off book" embellishments as possible.
Plus, in the medical devices field, often the most effective sales conversations are framed around education. Whether your devices are an entirely new technology or a new way of treating an old problem; doctors, nurses, and hospital administrators need to understand how and why this new technology will benefit them and their patients.  In general, a well-informed customer is that much more likely to make a purchase.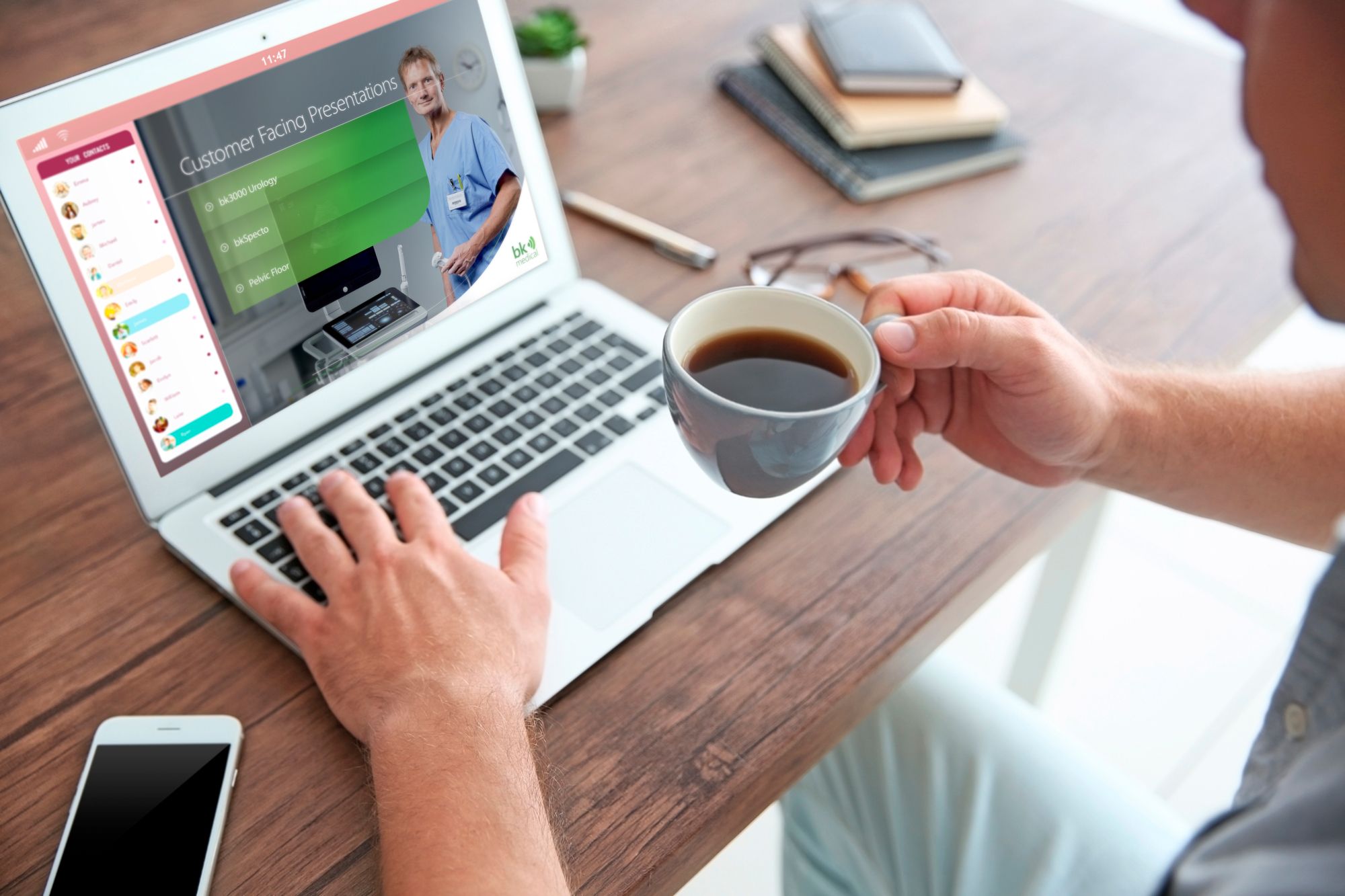 These educational conversations can take place in an auditorium with 100 people (though not many lately!), in an ICU with eight staff present, or even as they walk the halls with a surgeon with the few minutes they have to spare.
And for high-ticket, more complex equipment, the sales cycles are often longer and more involved; your sales rep might communicate with a potential client many times, over several weeks or months before landing the sale. A sales force like this needs to be agile enough to be able to adjust and accommodate to any presentation situation and for any stage in the buyers journey.
Medical device sales teams need an efficient and effective solution for any of those possibilities that also preserves the original sales materials — no matter where or when they're needed.
A sales enablement app like Showcase Workshop can make a huge impact.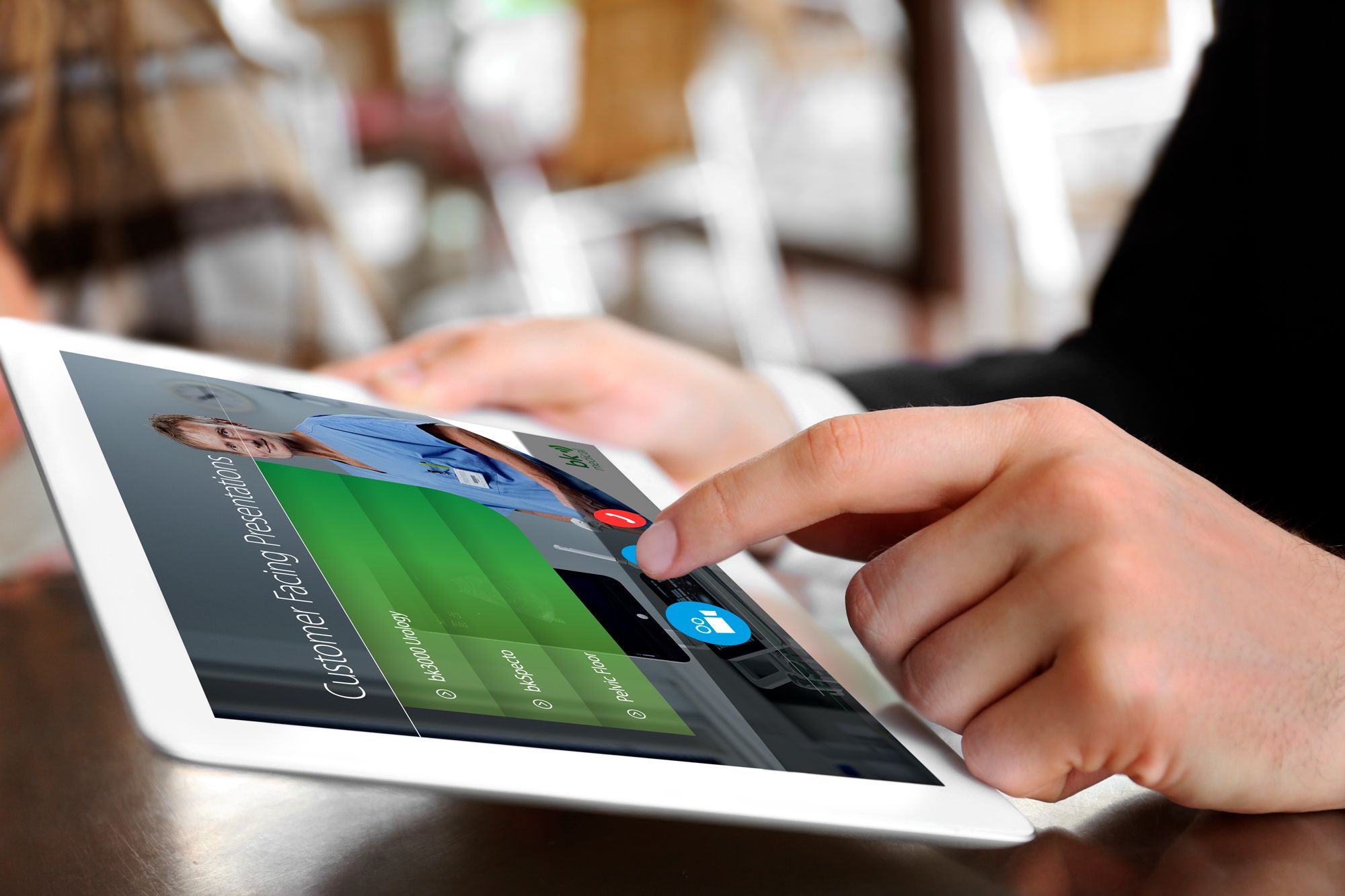 Here are five ways a medical device sales force equipped with tablets and Showcase Workshop can have more dynamic and intelligent sales conversations:
From the app, reps can access a company's cloud library of sales collateral any time, anywhere. Because headquarters can control the entire library, they can push out updates and remove old files with the click of a button. Admins can decide which files are shareable with a client — and which aren't. This offers the one-two punch of immediate and effective distribution combined with appropriate controls.
Headquarters can collect unprecedented insights into the way its global sales force engages with customers and prospects and know that the materials they produce are being used. Showcase offers real-time analytics that provides hard data about what information and messages are being shared, by whom, how often, and how the clients and customers are consuming it.
Customers can be provided with customized and personalized presentations and answers on the spot. With Showcase's sharing functions, presentations, sales materials, order forms, calculators, and more can be shared directly with customers to answer all their questions immediately.
More advanced users can create tools like cost benefit calculators that can walk a customer through the costs and benefits for their individual situation. For example, one Showcase customer was able to use dynamic HTML5 content to create a calculator that not only showed the costs of their products for any given medical practice, but also calculated the number of clinical hours saved by using the devices, which helped them demonstrate their value over cheaper competitor products and close more sales.
Tablets are a convenient and more casual way to present information, but reps who prefer a laptop can access all of their Showcase files via the Chrome app. Showcase is platform agnostic, meaning that no matter which devices your team uses — tablets, smart phones, or laptops, on any operating system — they can still access their Showcase files quickly and easily. No worrying about how files will look or whether they will open on different devices.
A sales enablement solution like Showcase can be powerful for medical device sales teams that are serious about using presentations to sell.
Showcase easily collects all your company's presentation materials in one place, allows team members to access them easily on any mobile device, and makes it easy to customize that presentation for any audience.
Want to see how Showcase could make presentations for your medical device sales team easier and more effective? Click here for a free trial.