When you hear the words "presentation software," what's the first thing that comes to mind?
If you said "PowerPoint, of course!", you wouldn't be alone (and don't worry, we love you anyway).
In fact, 20 years after it launched, PowerPoint still commanded a whopping 95% share of the presentation software market.
PowerPoint is of course, one of the most popular presentation tools out there for a reason. But I sometimes get asked questions like "Why can't I just do everything I can do in Showcase, but using PowerPoint?"
The truth is, they are very different tools, with very different capabilities.
In that spirit, I put together this side-by-side comparison of key features to help you understand what you can (and can't) do with each tool — and let you decide for yourself which presentation software is best for your business.
The Matchup: PowerPoint vs. Showcase Workshop
To probably state the obvious, PowerPoint is the presentation software of choice for many marketers. The fact that the software is bundled with the Microsoft Office suite has no doubt helped entrench it as the de facto standard for live presentations for almost three decades. PowerPoint allows you to create linear slide presentations that include text, graphics, embedded videos, and so on, all within a single, native PowerPoint (PPT) file.
Showcase, on the other hand, is much more than a presentation software tool and importantly, it is not linear. It allows you to customize and enhance your presentations by gathering together as many assets as you need to tell your story and close the deal. With Showcase's sharing functionality, you can make your presentation available immediately to anyone you choose — and track their engagement with your content.
Features Comparison
A comparison between Showcase and PowerPoint is not apples for apples…
But since creating compelling presentations is the reason that marketers use either of these tools, let's take a look at some of the more important features through that lens and see how these two platforms stack up.
Slide Design Tools
PowerPoint is slide creation and presentation software, and provides a great deal of flexibility in designing and building slides. From a slide design perspective, it's a pretty versatile authoring tool. You can select from any number of fonts and backgrounds, add graphics, use charts and tables, and even embed videos in your slides.
By contrast, Showcase is not slide design software. Showcase combines content management and presentation capabilities so you can create a larger, more holistic experience for your audience using any kind of content — including PowerPoint decks. You can design customized menus and navigation for your presentation, and organize the structure of the content any way you want.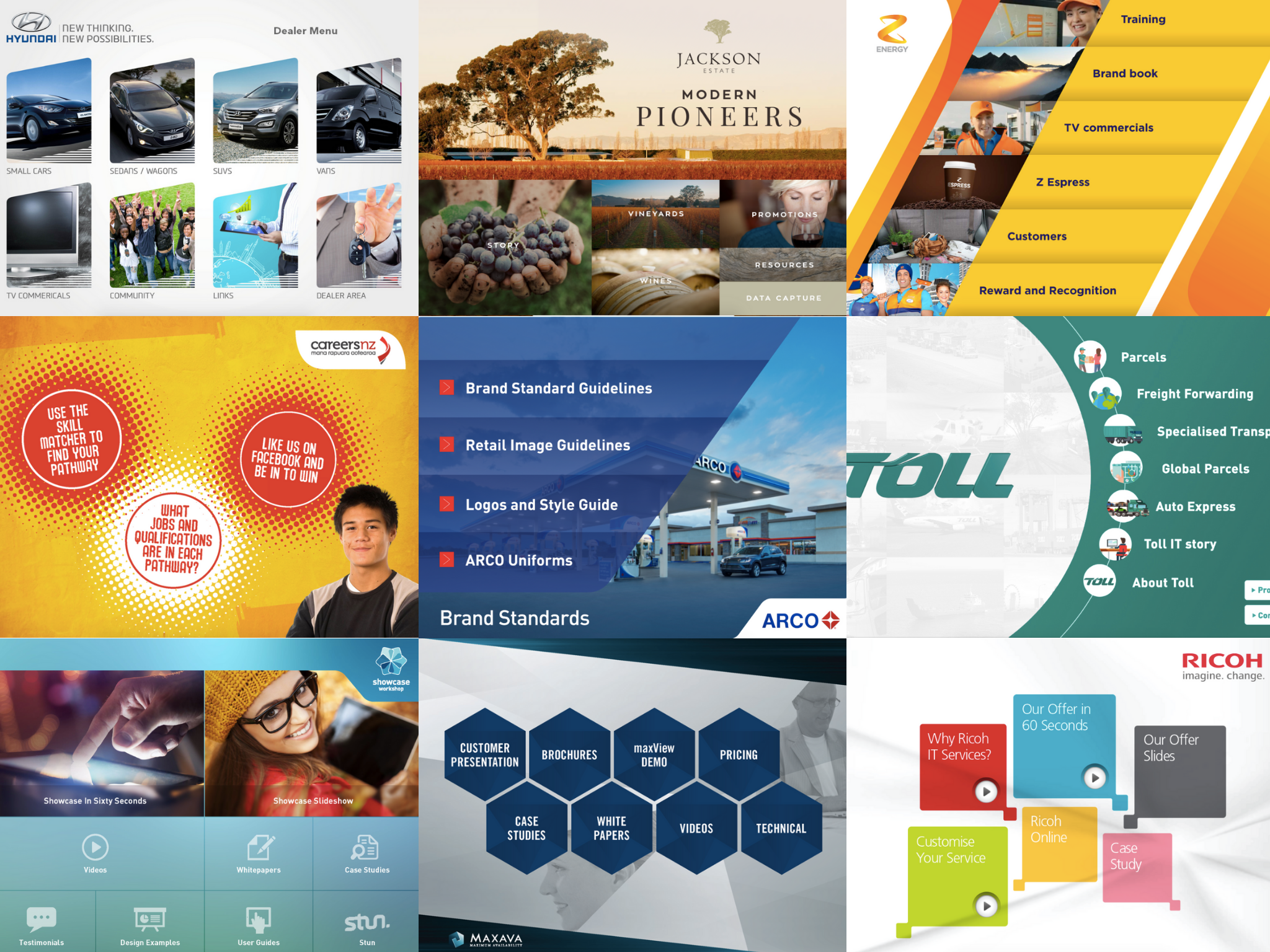 Presenter Tools
PowerPoint provides a lot of ways to liven up a slide deck presentation, with features like transitions, animations and sounds, prerecorded narration, and a new Zoom feature that lets you jump to and from different slides in a predetermined order — all of which serve to make a presentation more dynamic.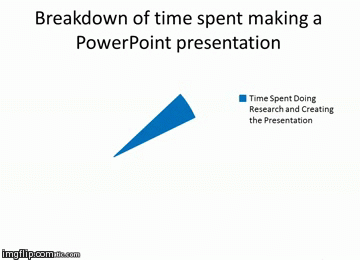 You also have a couple of presentation view options, including a Presenter View that lets you see a view of the presentation with speaker notes, while your audience only sees the presentation slides.
Showcase also provides some presenter tools, such as "hotspots" (areas you designate as "tappable" and that link to other content). But since Showcase doesn't enforce linear navigation, presenters can easily jump to other content (either by navigating those hotspots or by using the search feature) and quickly pull up information that mirrors and supports an organic conversation they're having with an audience.
Supported File Types
You can use PowerPoint to present PPT file types, but you can't use the application to present non-PPT file types. PowerPoint does allow you to embed other files inside of a PPT presentation, however, such as images and video files. You can even embed a PDF file into a slide, although according to Microsoft, the quality of the PDF file is reduced in the process.
With Showcase, you can include virtually any file type in your presentation — including PPT files. Whether it's an existing slide deck, a brochure or a datasheet in PDF format, or a video highlighting a case study, you can incorporate all of these formats seamlessly into a single elegant presentation and have the content show up exactly the way you expect.
Mobile Performance
Mobile access is everything in today's business world, especially with so many sales reps operating in the field.
Microsoft provides a mobile PowerPoint app (and there are many, many other third-party mobile apps that support PPT files), but it works differently from the desktop app that most people have become accustomed to. And if you're thinking of just downloading your PowerPoint presentations and viewing them offline, keep in mind that those files are big.
Add to that the uneven "translation" (and sometimes corruption) of PPT files across devices (how did that alignment get so messed up? And where did that font come from?), the mobile experience with PowerPoint starts to feel a little, well…risky.
Showcase was designed for field teams from the get-go, so it's optimized for mobile. Because it's based in the cloud, the Showcase experience is much smoother and more predictable across a range of devices, from tablets to smartphones to laptops and desktops.
Which product is best for your use case: PowerPoint or Showcase?
PowerPoint is an excellent tool for designing compelling and visual slide decks. So if that's the extent of your marketing presentation process, PowerPoint is probably all you need. In fact, if your main objective is to find a tool with advanced slide design features, PowerPoint is your best bet.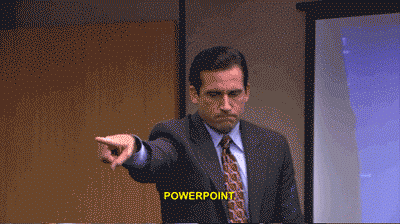 Today, however, marketing and sales activities (and measuring the return on investment of those efforts) involve a lot more than just handing off a slide presentation and trusting it will do the work of converting your leads to customers.

Sales conversations rely on engagement — engagement with people, and engagement with supporting content. Engagement is at the heart of sales enablement.

Unlike PowerPoint, Showcase is a content management tool as well as a presentation tool. That means that you have more control and flexibility in terms of what you share with your prospects, and you can make sure that the content is always up to date (unlike a PPT file, which remains static). Even more importantly, Showcase has robust analytics on content usage right out of the box, so you can see which pieces get more traction and by whom. PowerPoint can't tell you any of that.
Bottom line, if your sales and marketing process involves more than presenting PowerPoint decks, Showcase is the hands-down winner in this friendly "matchup."
So, Was This Really a Fair Fight?
As you've probably gathered from this article, I don't actually think of PowerPoint as a direct competitor to Showcase. When you take a close look at what each solution does, there really is no comparison.
PowerPoint is an excellent slide design tool, and Microsoft is adding new features all the time. Many of our customers include PPT files in their Showcase presentations (we play very nicely together!). I wouldn't want to discourage you from using it.
But if you're looking for a presentation software platform that delivers a compelling experience and enables your marketing and sales teams to drive growth, Showcase is the way to go.
Want to see just how easy it is to migrate from PowerPoint to Showcase? Read the explainer blog post now.