The day has arrived my friends, Showcase Workshop 5.1 iOS app has been released.
Here's the executive summary, one-page version you can grab as a pdf: Showcase 5.1 Guide to the new interface - PDF
Or take the video walkthrough:
Or if you like to keep it old school here's a full, deep-dive written explanation for ya.
Let's start with a look at our new "corners" design. It replaces the tab that used to be at the bottom center of your screen.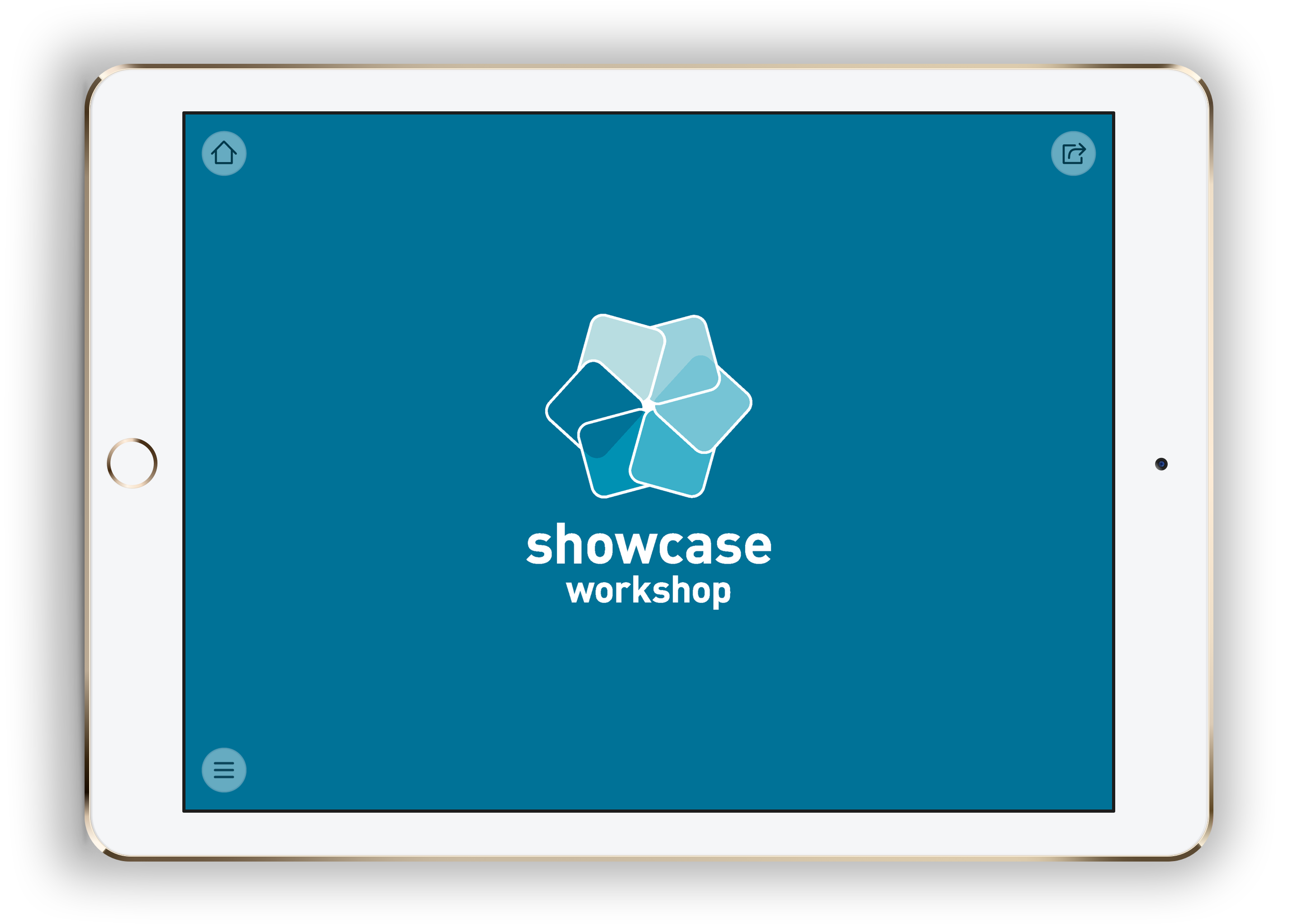 Now you have extra space to play with for your design -and for iOS users there's no longer confusion between our 'Tools' area and the built-in Apple Command Centre.
Your most commonly used functions are just a single click away.
On the top left you'll find the 'Home' button.
If you're more than one layer deep that becomes the same 'back' button that we are all use to.
At the top right is the share icon.
All of our icons right throughout the app have had a modern facelift.
You'll discover sharing has now been split across two screens.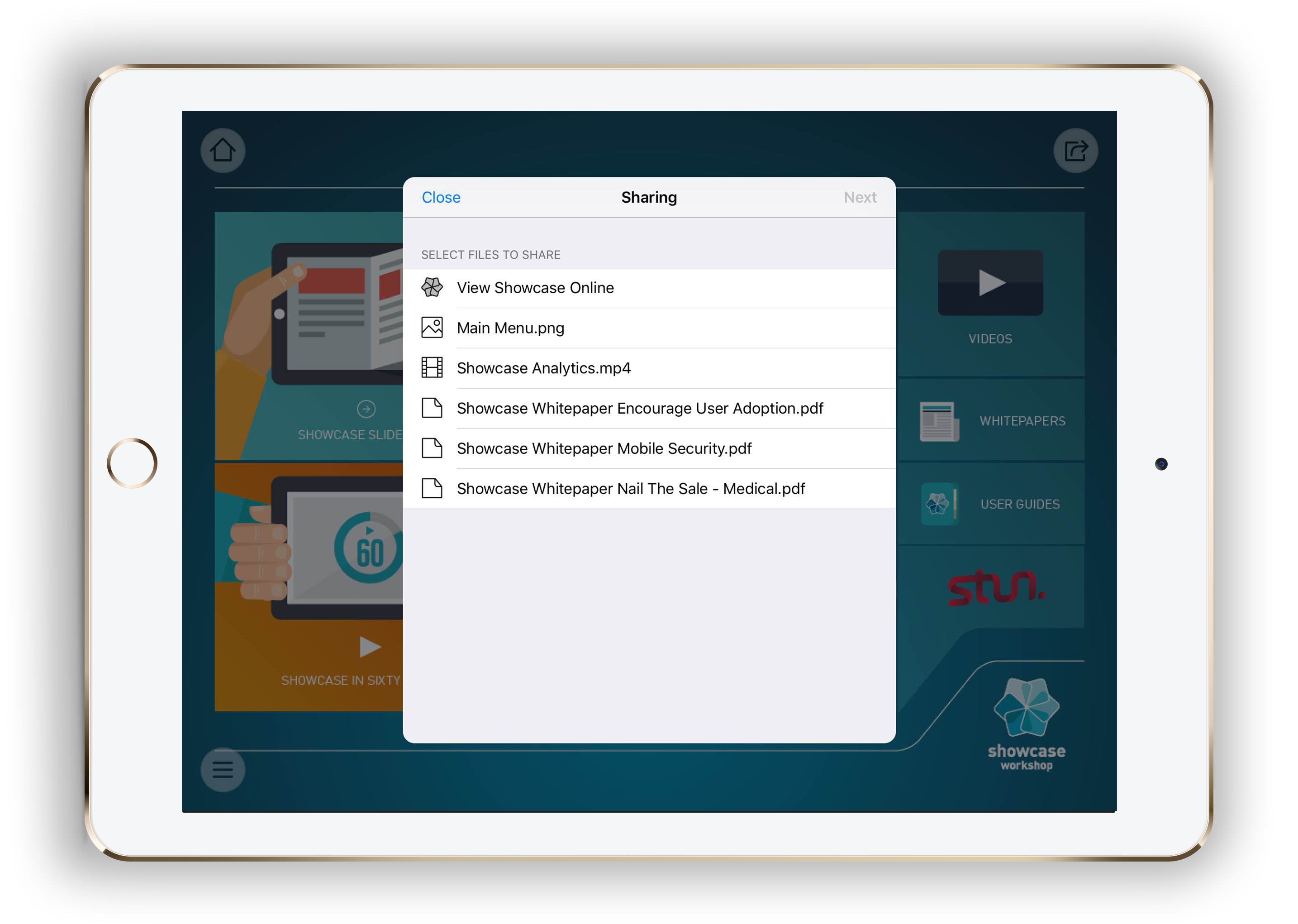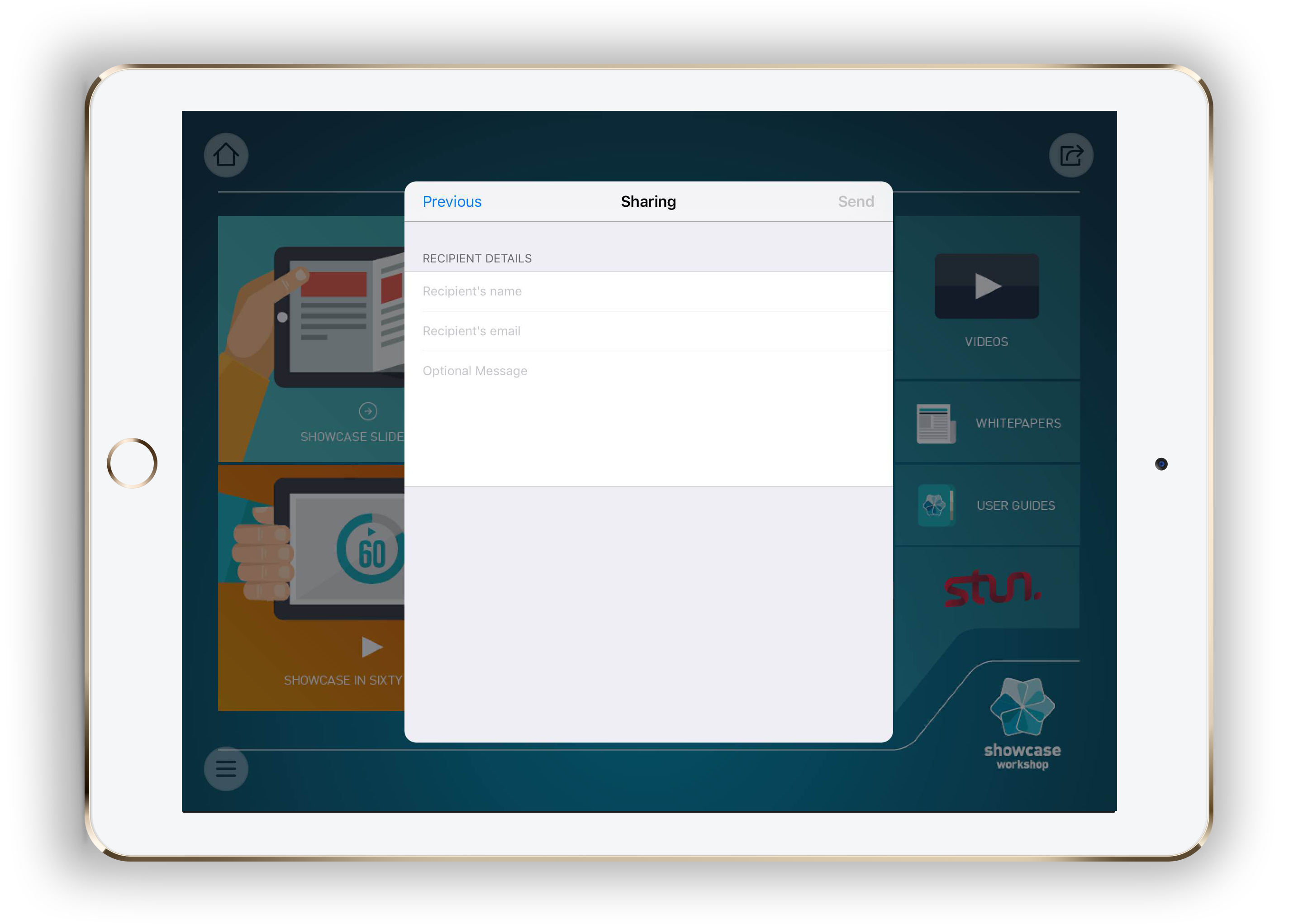 That's a big advantage if you have a lot of files in your sharing list. Lots of extra screen space.
Soon, you'll have an option which will allow you to send your email from an external mail program rather than from within Showcase.
A lot of Showcase users send files out of Showcase to themselves. They told us they wanted the paper trail in their inbox to search back on.
We understand that. It is a big disadvantage to most organisations because they lose track of what the customer does with the file when they receive it … and so does the sender.
So, later this year you'll have two options on this second screen – you'll be able to send the email from Showcase as you do now OR you'll have an 'Open with' option which will enable you to send the email from G-Mail or Outlook or whatever mail program you use.
You'll still be sending links - not the actual files - so Showcase will be able to provide analytics on when the customer or lead opened the files that you sent them.
And on that subject!
Here's an example of the new notification we now send to a Showcase User when a recipient opens an email that has been sent from Showcase.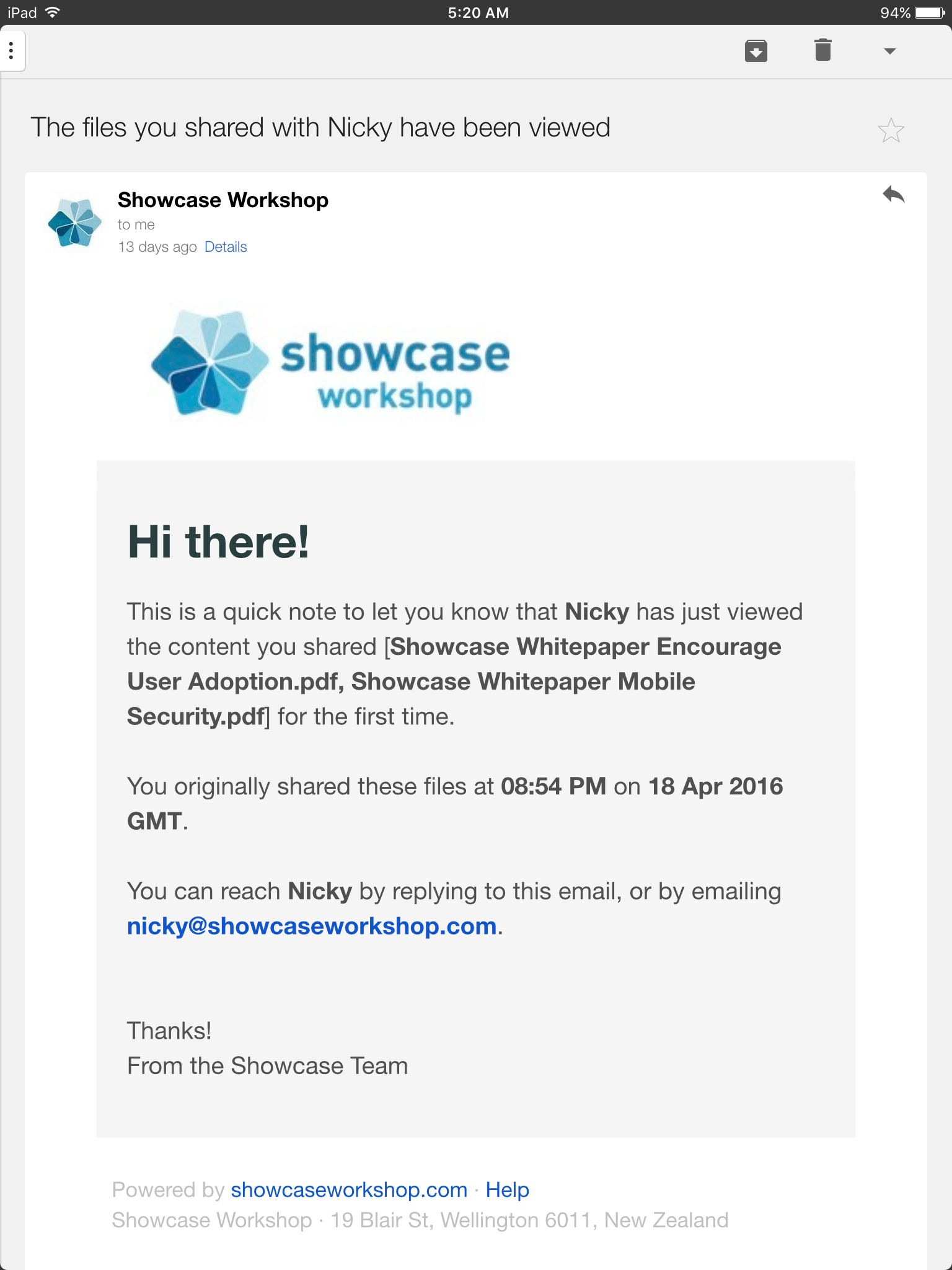 It'll be amazing how well timed your follow up calls will be from now on!
Ok, let's take a look at some brand new features: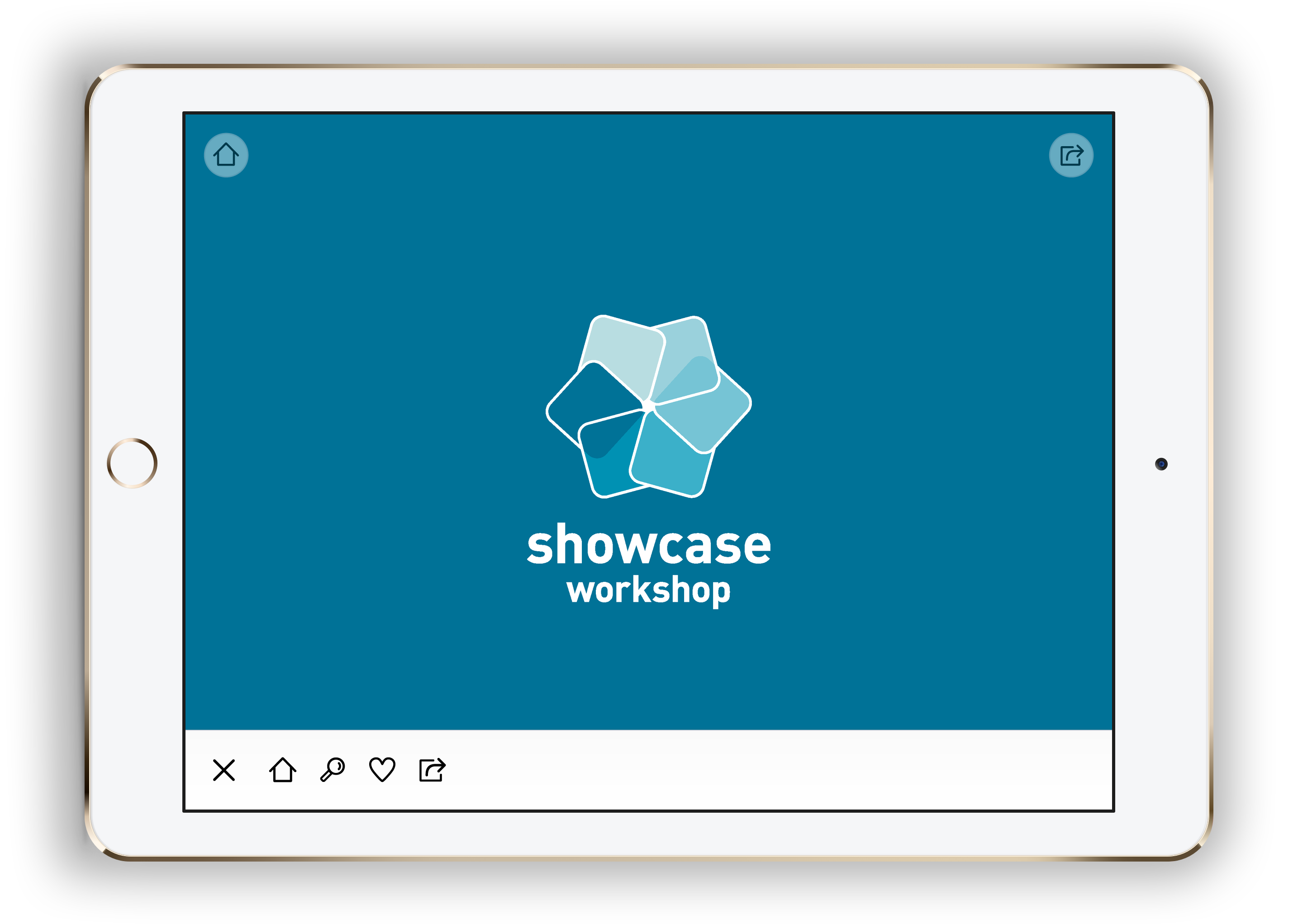 The first one is 'Search'.
You can find this in the 'Tools' tray at the bottom left of your screen.
The icon is the little magnifying glass.
When we click on that, we're presented with a view of all of the slides and menu screens available in this particular Showcase.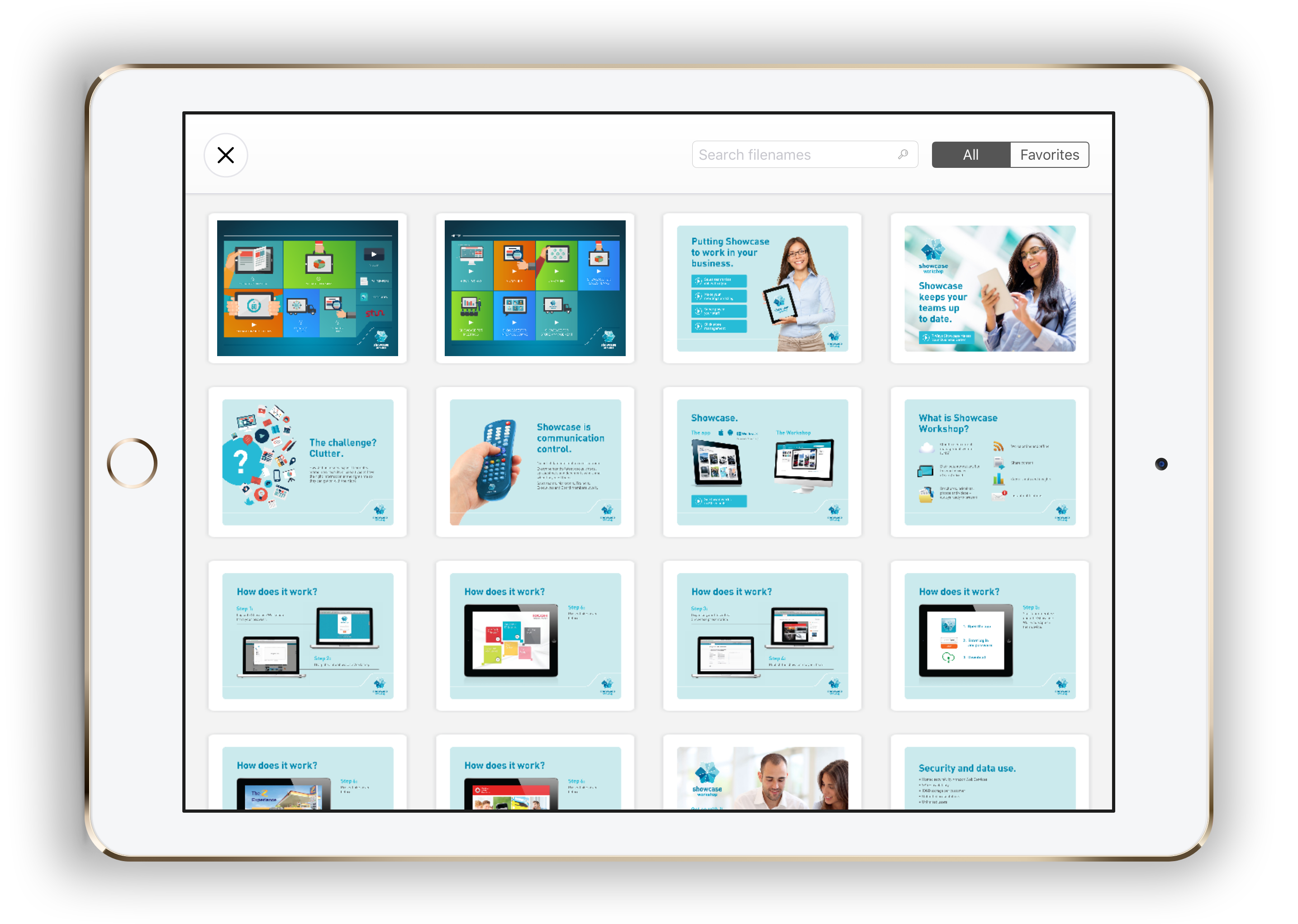 This is the 'Showcase about Showcase'. Let's say I'm talking to a customer or prospect who wants more information on setting up their first showcase presentation.
I'll probably give them the user guides as a starter so I'll start typing "user"…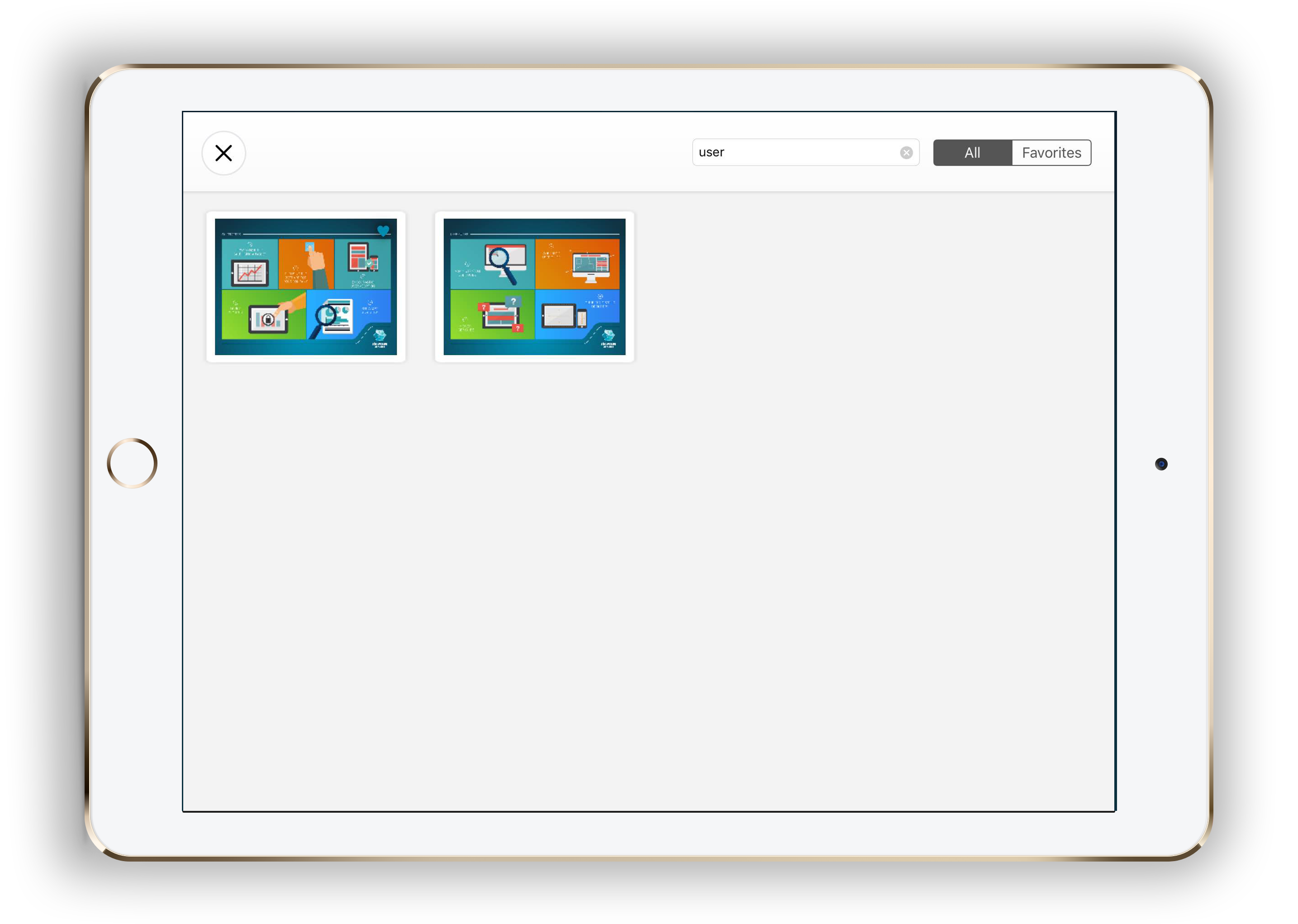 Any slides or menu with the word 'User' in the file name will show up now. I'll also see any slides that links to files with 'User' in the file name.
Great!
You can also tap 'Favorites' next to 'All' to show only your favorited slides that feature the search term.
So, I can see the menu that links to our users guides and the menu that links to one of our white papers called 'Encouraging User Adoption'.
Our second new feature is 'Favourites'.
It's been designed to give your users the ability to create their own sub set of slides, or their own 'quick links' for themselves.
I can add new favourites from the 'tools' tray anytime I'm on a slide or menu page.
When the heart is blue it means the slide is one of my favourites.
When I want to access my 'Favourites' list at a later date I use the 'Search icon' and then tab across to 'Favourites'.
Now I have a customised collection of quick links to our sales videos, to our slide shows, an example of a customer design and a nice quote from a customer about how Showcase has helped them.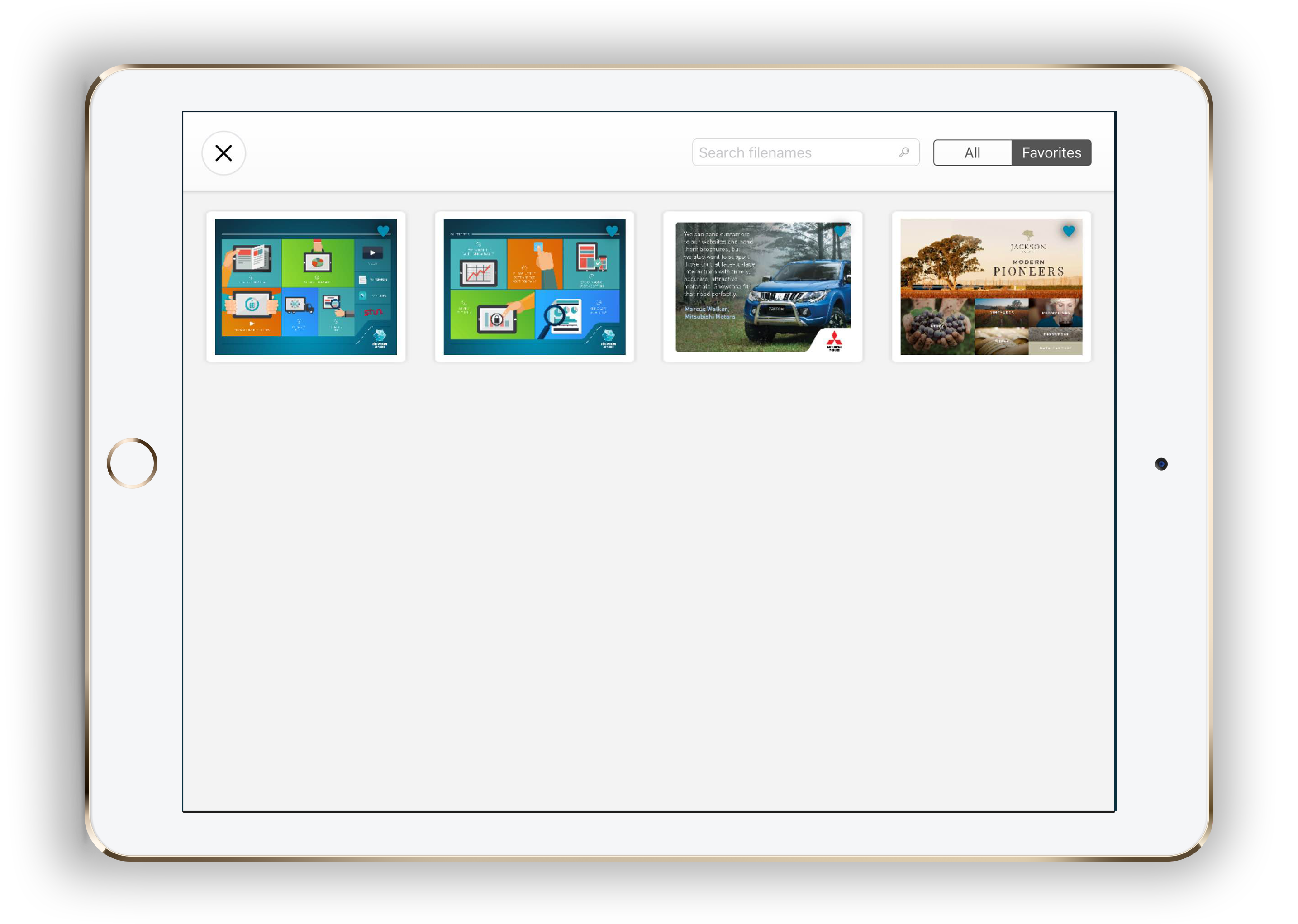 If I've got less than 10 minutes of a prospect's time I'll hit this favourites area so I can get to my main points – fast.
When your favorites are set up they'll last as long as your are signed in, so you don't have to re-favourite slides every time - and they work across all of your devices.
Meaning the slides I favourite here on my iPad will also be in my favourites on my iPhone and on my laptop as well.
There you have it!
That's the new Showcase Workshop app interface.
Happy Showcasing.