You've finally done it: you've created the slide of your dreams. It's visually appealing, on-brand, and tells prospects exactly what they need to know. But there are a few different places it could go in your presentation, and you're not sure where to put it.
Should you just copy it a few times and hope for the best?
No! This isn't PowerPoint, baby.
Showcase presentations are designed to be interactive — a far cry from the linear slideshows of yore. You can create multiple links to the same slide, keeping your Editing screen streamlined and easy to manage. This will make updating your presentation a breeze!
When linking to a slide from multiple points in your presentation, it's important to consider how the user got to that slide. Does the slide still make sense if they get to it from a product page? What about a page about your internal processes?
Context is important here; you don't want to confuse your end user, after all! That's why this feature is best used for more generic slides. Think: Contact information, About pages, and slides introducing your team — anything that provides a wider view of the company and doesn't require specific context from other slides.
To set up a link to your slide, create a hotspot and select Existing Slide from the drop-down menu.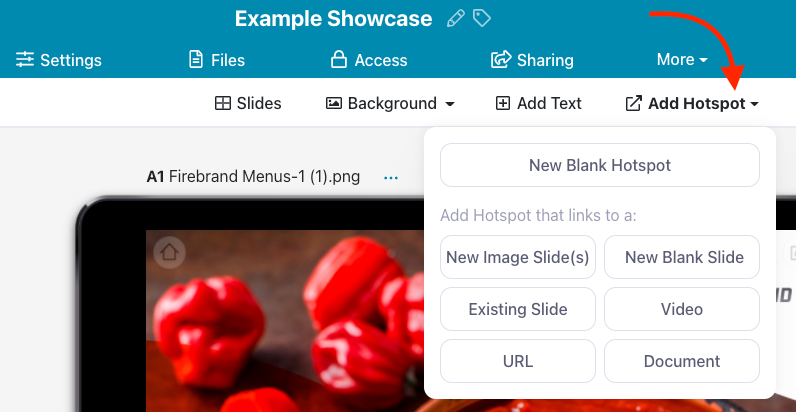 You'll see a list of all the slides in your presentation, which you can use to select the slide you want to link to. Rinse and repeat as many times as you need! We recommend limiting backlinks to two or three per slide to keep your presentation really streamlined.
To see how many times you've linked to a slide, click the three dots above your slide preview, or beneath the slide thumbnail in the slide list on the left. You can also get a broad overview of your entire presentation — including links — from the presentation Outline.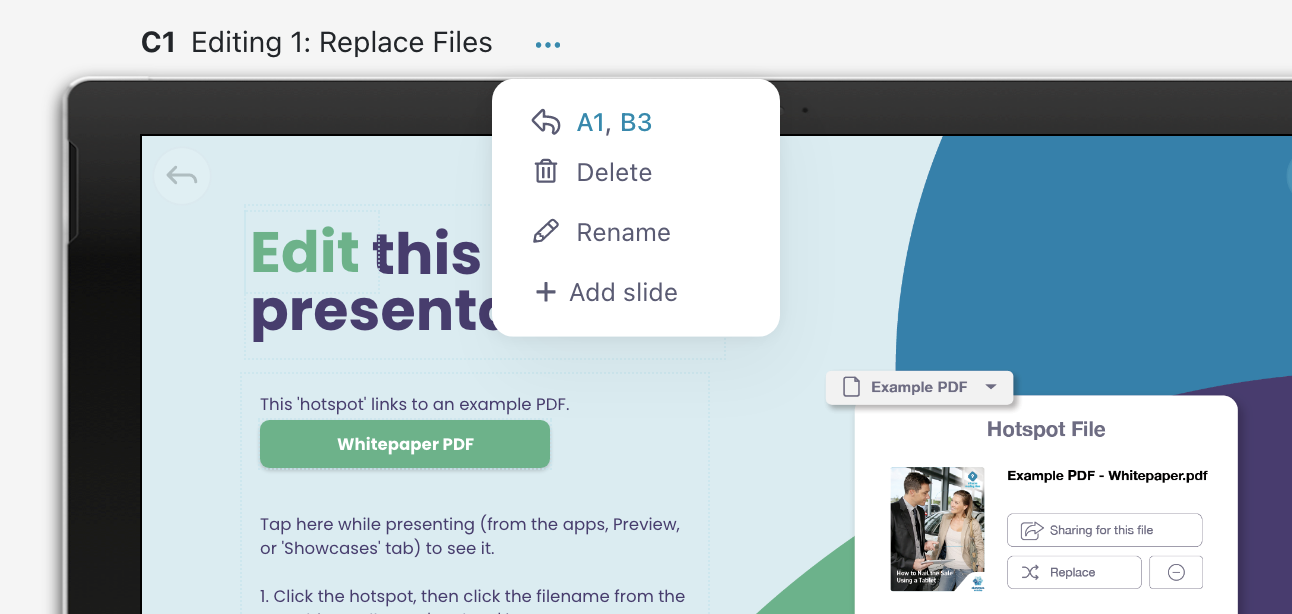 If you're still stuck in the dark ages world of linear presentations, give Showcase Workshop a try with a 14-day free trial! You won't want to look back.
Photo by Daniel Cheung on Unsplash