With over 610 million members, LinkedIn is where it's at for professionals and B2B companies looking to grow and advance.
The networking site has 303 million active monthly users, 40% of whom visit the site daily. To top it off, there are 90 million senior-level influencers and 63 million decision-makers actively using LinkedIn today.
The challenge is that, with so many people on the platform, it's hard to be seen.
Showcase Workshop sponsored the recent Managing Editor Live conference where Courtney Sparkman, CEO of OfficerReports.com, offered his best tips for creating video content to drive higher engagement on LinkedIn.
We've summarized them for ya!
Equipment
What type of camera do you need to produce video content for LinkedIn — or any other social media network, for that matter?
The best camera is the camera you have. Don't let the perfect be the enemy of the good and avoid making videos because you don't have the "perfect" camera.
These days, your average smartphone is all you need to get started.
What you need to ensure is that your audience can hear you. Sparkman said, "When I recorded and published my first video, again, my rig was pretty simple. It was my iPhone, a lightweight tripod, and a Rode VideoMicro. Generally speaking, Rode is a good brand for all of your audio needs, ranging from $50 up to several hundred, depending on what you need."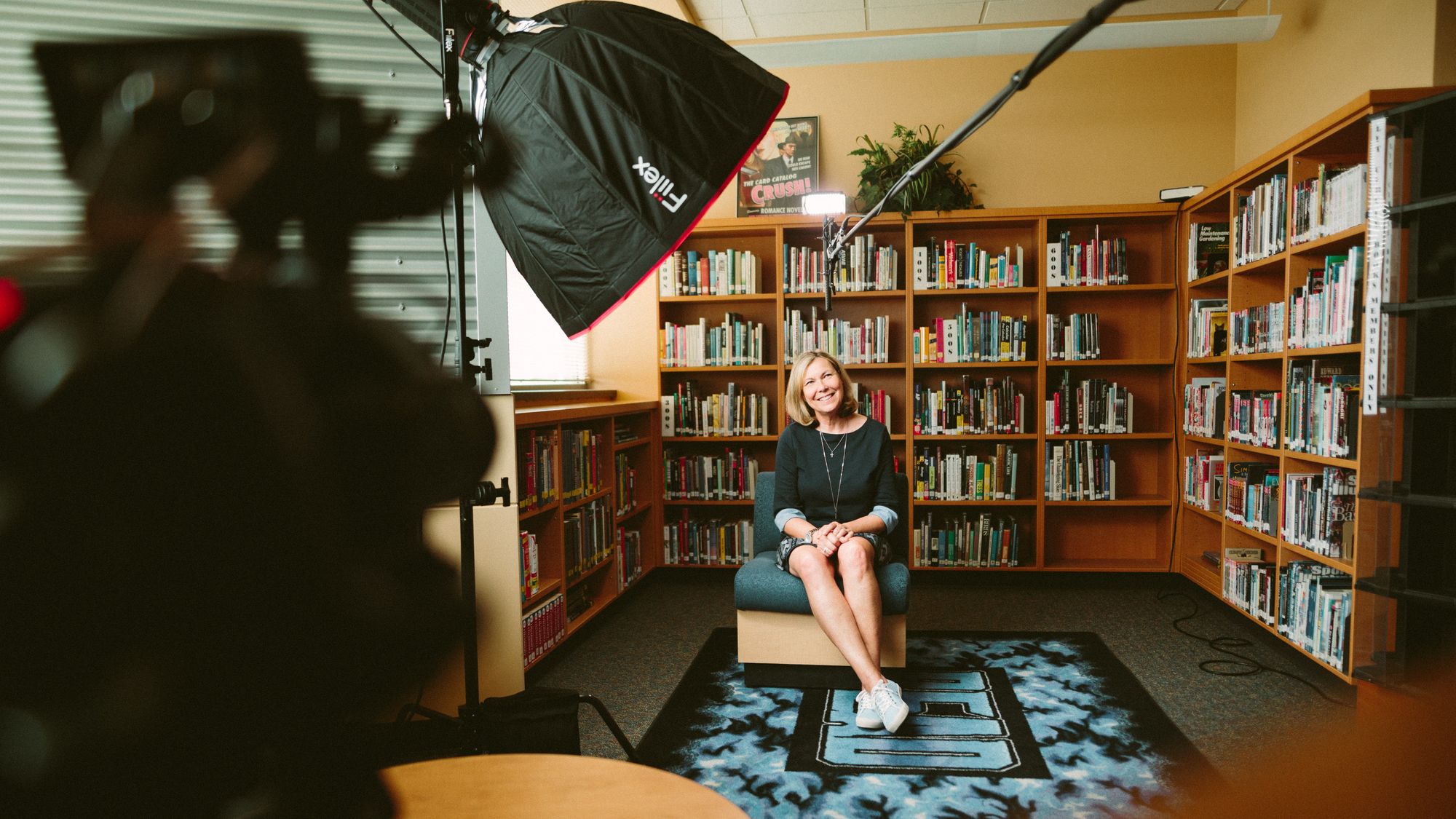 Of course, they have to be able to see you as well, so investing in a good light is also key.
Getting the right lighting can be both complex and expensive. But don't worry, it doesn't have to be. The softboxes that Sparkman started off with are available on Amazon for less than $70.
Many content creators are also using ring lights. With ring lights, you can dial the brightness up and down, and it gives you that really cool light reflection — also known as a catch light in your eyes. Ring lights are relatively inexpensive, and you can purchase them on many corners of the internet.
Post Production
Once you've shot your video you need to be able to get it off your phone and out into the world. This is called post production, my friend.
If you're a Mac user, your computer probably already comes with a really good video editor in iMovie. For Windows users, there are a lot of options, including Camtasia and ScreenFlow.
You can keep things simple or get complicated in post production. A few things you might want to do:
Cut out any bloopers and dead air.
Add an intro with your logo or brand.
Add B-roll or supplemental footage to visually support the main video. Use sites like Dreamstime or Storyblocks to find B-roll that suits your video.
Add music or sound effects. Look for royalty-free music at Epidemic Sound.
Content
Now that we've covered the 'how let's talk about the 'what'.
First, Sparkman suggests you consider your set design. Set design is all about offering your viewers an interesting environment that complements your main focus (you!). There are a few simple rules that Sparkman uses for set design.
First, clean up the area that you're shooting in. If you're at your desk, take any junk or clutter off of your desk that will be in the shot.
Second, if you're not shooting against a plain background, move away from your background. If your three-point lighting is working well, then moving away from the background will put less emphasis on what's behind you and more emphasis on helping you stand out from your surroundings.
Lastly, add some cool lighting effects if that's your thing. A couple of Phillips Hue color-changing light bulbs or some LED lights can work wonders on your scene.
Generally speaking, any video you post to LinkedIn should be business or professional content. If you want to post videos of your cats, LinkedIn is the wrong platform! Unless you're in the business of selling cats — in which case, may we introduce Showcase Workshop?
Content that is most viewed on LinkedIn is:
content that answers a common question within your industry
controversial content
or content about current or relevant events in your industry.
The last tip when it comes to video content creation is to be authentic. People may be able to copy what you say, but they will never be able to copy the way you say it. If you're quirky, loud, or a natural comedian, let your audience see who you are. People want to connect with authentic brands represented by authentic people.
Distribution
When it comes to distributing your videos, make sure you're posting consistently. In sales they say it's easier to keep a customer than it is to find a new one. The same can be said for content creation. It's easier to keep a subscriber than it is to find a new one.
There are a couple more things to keep in mind when you're ready to upload your video:
LinkedIn does not support .mov files.
The maximum file size that you can upload is five gigabytes, while the smallest file size is 75 kilobytes.
The maximum video duration is 10 minutes, and the minimum duration is three seconds. Generally speaking, try to keep your videos between three to seven minutes.
Now that we've covered the basics, the final tip is to simply get started! Your first video may feel uncomfortable, but the only way to improve is to keep practicing.
Thanks for all the tips Courtney Sparkman!