View Showcase Online has been a relatively under-promoted feature of this here fine piece of software. Until now.
If you have this option enabled your users can share a web-based copy of an entire Showcase with customers and prospects for up to 14 days. Perfect for use at conferences, trade shows and for anyone with a lot of information to share after a sales meeting.
There are no requirements on the recipients end other than a modern web browser and an internet connection.
We promise they're not going to be forced to sign up for Showcase, the don't need a tablet and there's no software for them to install. They simply click your link and view your sales materials.
Enable this feature
This feature can be enabled on a showcase by showcase basis in the 'Sharing' section
Just toggle 'On' for 'View Showcase Online'
Publish this update so it's pushed to users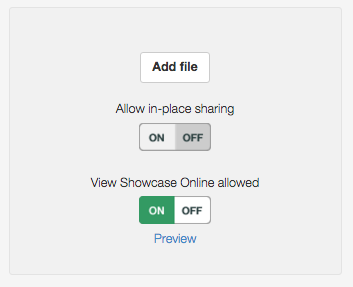 How to use this feature from the apps
This feature operates just like regular sharing. If 'View Showcase Online' has been enabled it will always appear at the top of the list.
Type the recipient's name and email as you normally would
Select 'View Showcase Online' at the top of the list
Press send and off it goes!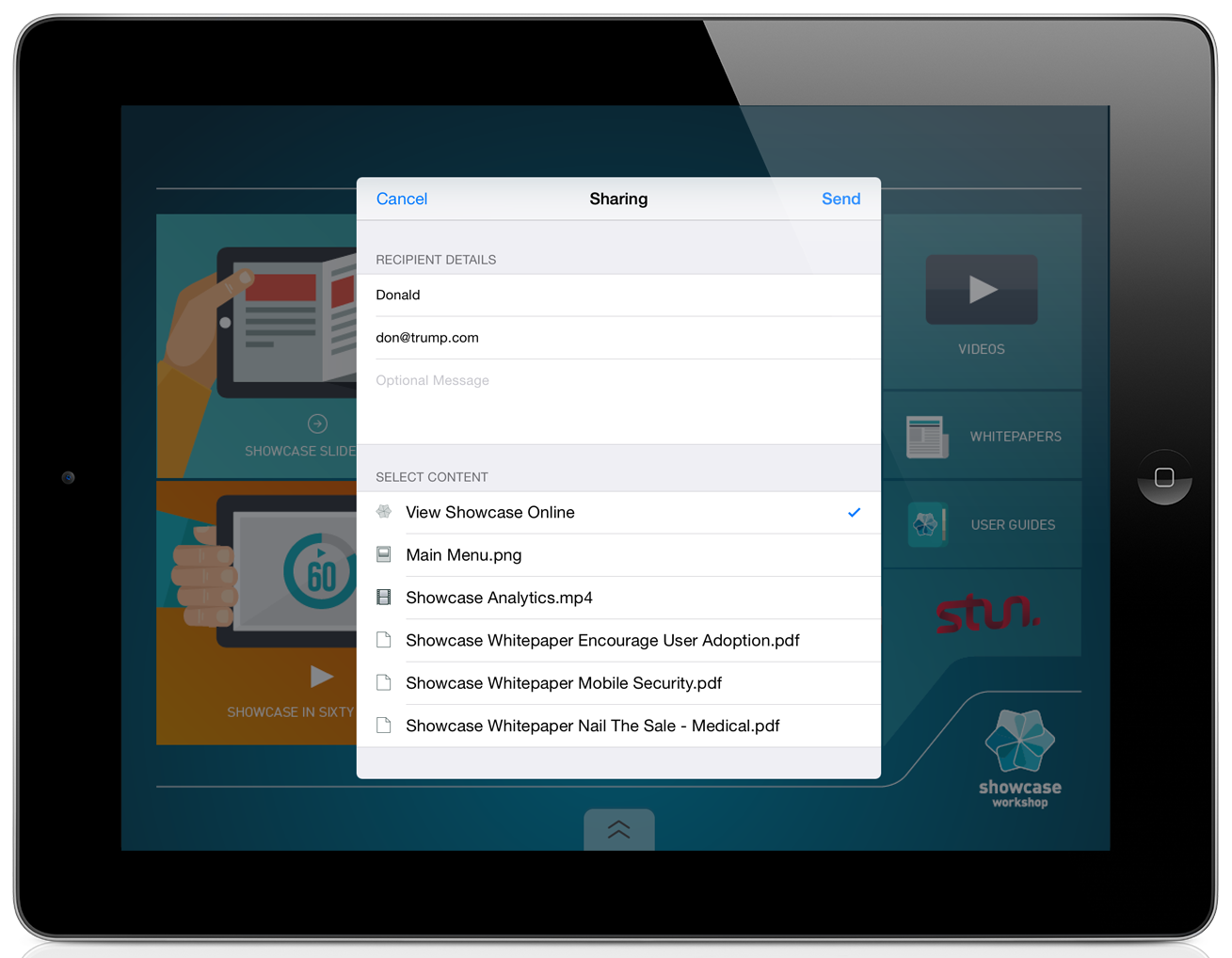 Works across all the apps
This feature works across all of our apps so you can share an online view from any iOS, Android and Windows devices as well as from the Chrome app.
Exercise some caution
Please bear in mind that the entire showcase will be viewable so if you have any private company information in your showcase you may like to think twice about enabling this feature.