In the words of my grandfather, "everything is in that electronic mail these days" and well, he may be 97 years old but he's not wrong.
Email is the best way to get in touch with people now because let's face it - no one wants to pick up the phone and call people. How many times have you received an unexpected phone call and stared blankly at your phone in disbelief - "Who is CALLING me??"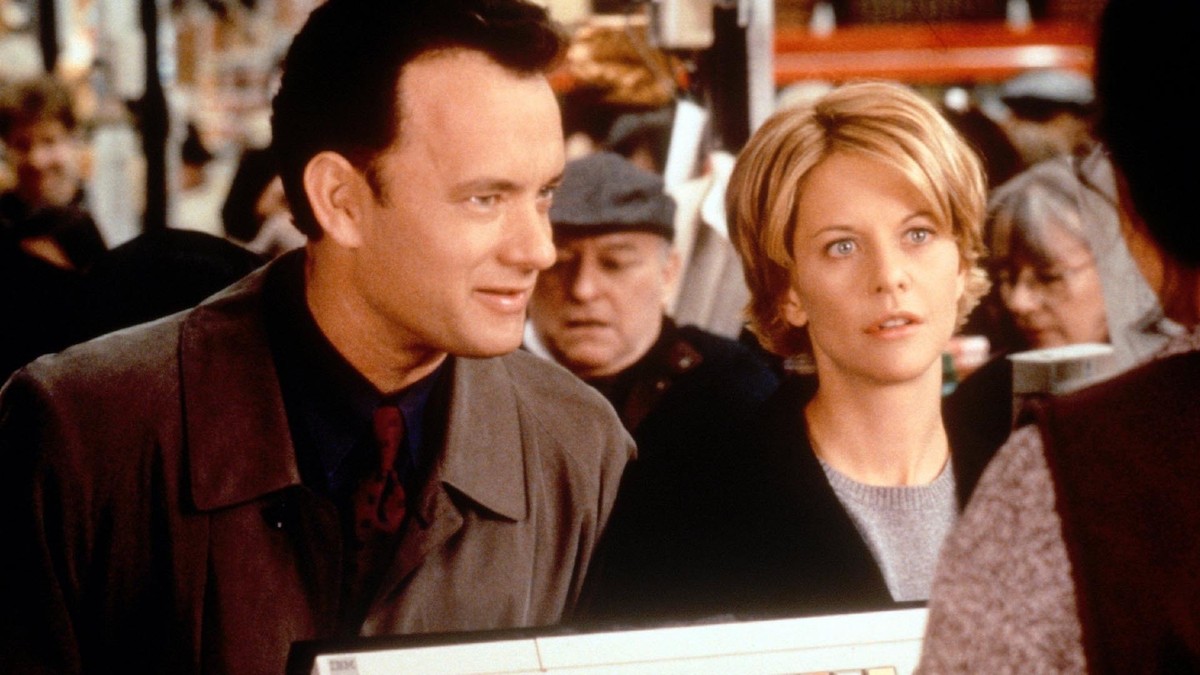 We want to take our time and meticulously plan out what we're writing in detail (and spellcheck).
Maybe you use your time on the train in the morning to catch up on emails, maybe you read them on the toilet... The point I'm getting at is email is the critical connection for business life. It's the glue that binds us.
Showcase knows that without email, we'd be lost in a sea of brochures, files, and file binders. We have a few excellent features that let you share with just the tap of a button.
Email Users
Do you have a heap of groups set up that have a tendency to overlap between showcases? There's an easier way to email your users when you know they are in a particular showcase - and it's faster than painstakingly typing out a million email addresses.
The Email Users function is really helpful for many reasons. You could use it to remind staff that use a particular showcase about the upcoming changes to their information, major changes to the showcase that need to be updated on their devices, or just as a standard email group tool.
Admins and Editors have this handy function, and it's located in the web app.
Head to app.showcaseworkshop.com and log in to see your showcases.

Choose the showcase whose users you'd like to email.

Under the 'More' drop-down, select Email Users.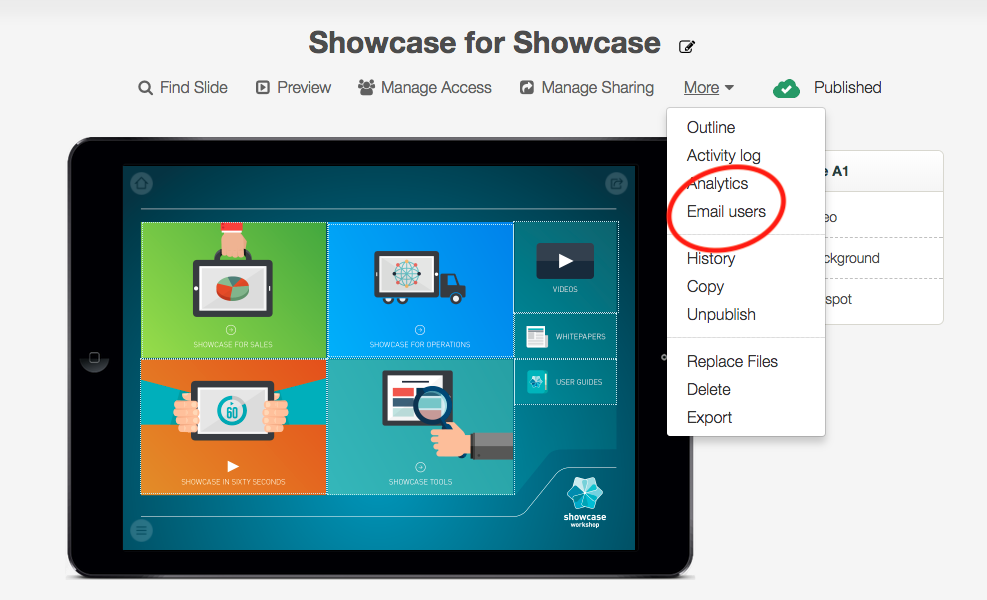 Email Pitch
On the web app at https://app.showcaseworkshop.com, there's a tab along the top called 'Email Pitch'.
With this handy option, you can use Email Pitch to send a link to a full showcase that your prospect can view online - much like our View Showcase Online option, that you can usually use from the Sharing menu.
If you don't want to send a whole showcase, you can also use Email Pitch to send individual files - again, just like you do from the Showcase Workshop tablet app.
However, with Email Pitch, you now don't have to be on your tablet at all - just log in to https://app.showcaseworkshop.com and go to the 'Email Pitch' tab.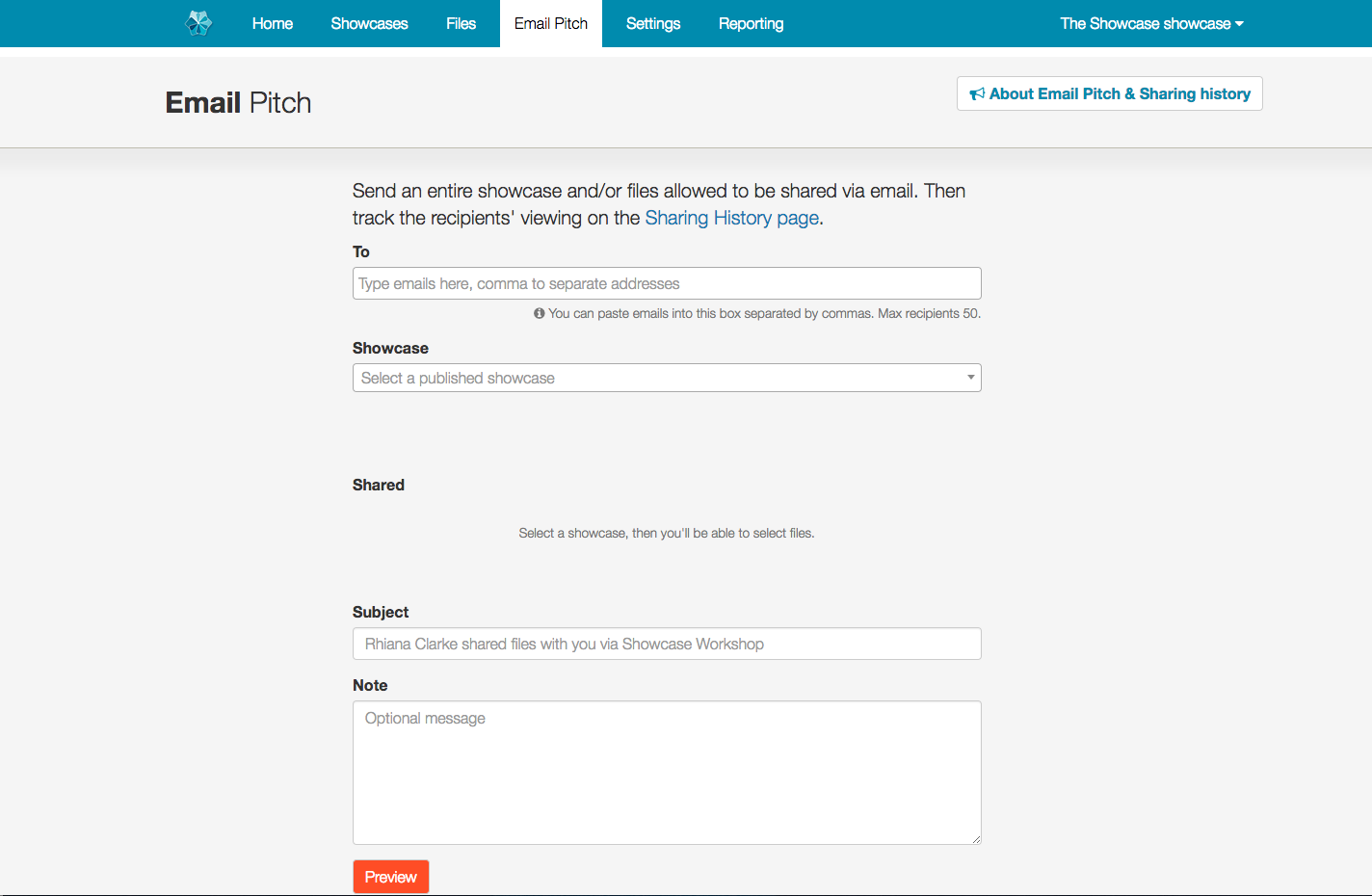 Sharing History
The flipside of our helpful Email Pitch feature is the Sharing History feature.
This gives you a centralised summary of which of your leads have been accessing the content you send to them, and when.
Head to the Sharing History page by logging in to https://app.showcaseworkshop.com and going to Reporting > Sharing history.
You'll see a list of contacts on the left-hand side. If you're a Viewer user, anyone you have shared to in the past will appear here. If you're an Admin, you'll see sharing activity across the whole workshop.
If you've sent someone an email pitch or shared the 'View Showcase Online' option from the app, then you have the option of viewing the "timeline" of that person's viewing. You can see how long they viewed the showcase overall, and how long they spent on each slide and file. Crazily in depth, huh?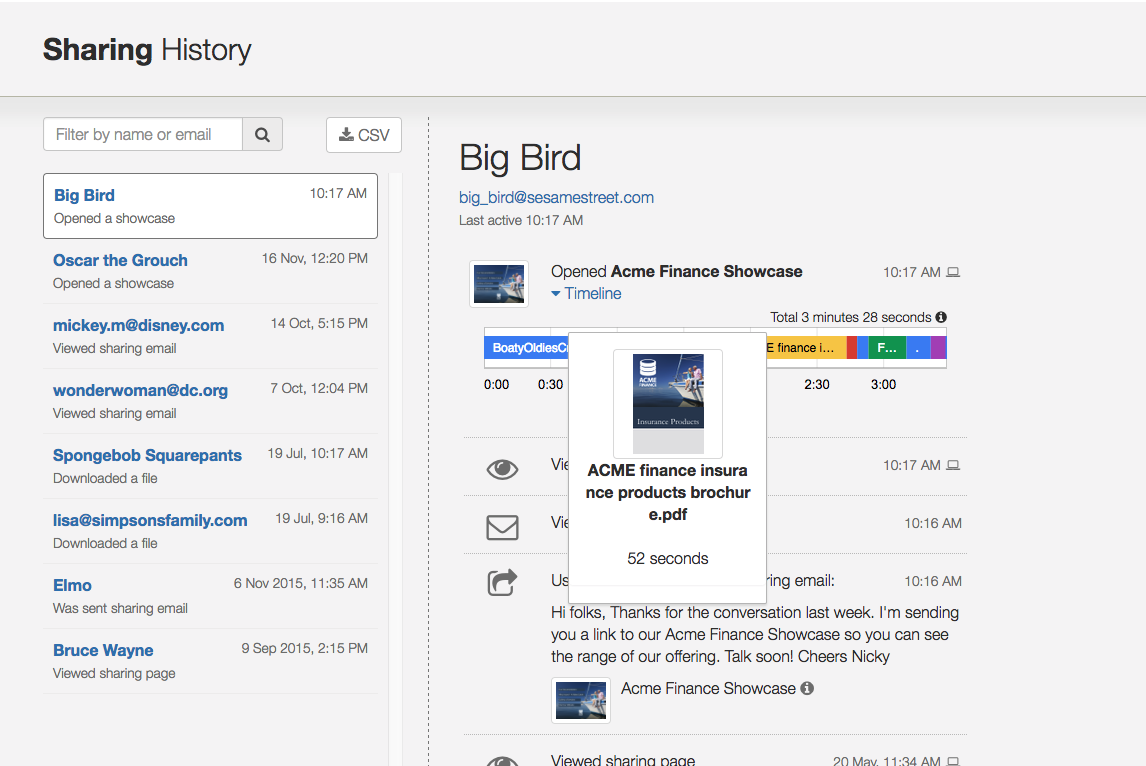 Shared Content Email Settings
When you use the Share function - the sharing email will always come from shared-content@showcaseworkshop.com and this can't be changed, sorry! However, the original Showcase user who shared the content is copied in the sharing email and is also set as the reply-to address so any questions that the customer has about the shared content will go back to the Showcase user who shared it.
To 'brand' the email and make it more personalised, go to the Settings tab on the website. 'Email' is the first option, and here you can copy and paste your standard email disclaimer, and upload a header image to the specified dimensions.
Then whoever receives your fancy fandangled showcase emails will know exactly who they're from. #branding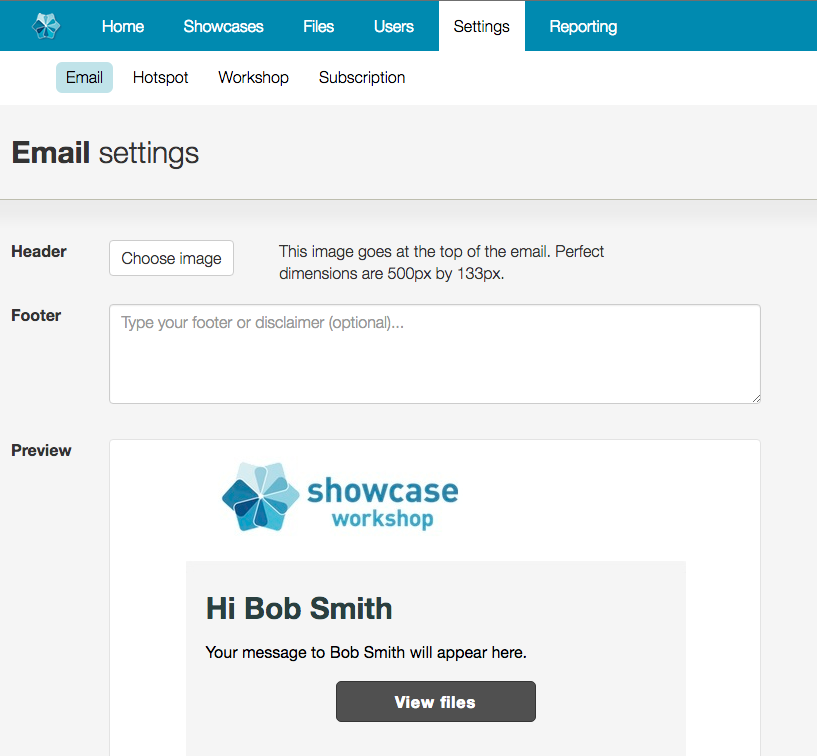 If you have any questions or queries about email within Showcase, don't hesitate to... email us. You can get in touch at helpdesk@showcaseworkshop.com and Tom Hanks may or may not be on the other end of your message.
Probably not though.