Let's call a spade a spade: businesses in the agricultural products and services industry are often focused on practicality, tradition, and building relationships for the long term, and their sales processes reflect that.
But in order to sell in the agri industry, you often need to share detailed, technical information to your team — and your prospects — including:
Brochures
Diagrams
Installation and Production Videos
Dosing or Application Guidelines
Safety Information
Spec Sheets
... you get it!
Sales teams are dealing with a large volume of information that must be correct and up-to-date.
Plus, the team is geographically spread out, and rarely sitting behind a desk. They're out in trucks or on farms and they won't always have access to a laptop or the internet.
We know that agri-business sales teams and customers aren't necessarily big, regular users of technology; but they do appreciate having the right tools to get the job done.
Here are three good reasons a sales organization app like Showcase can make selling agricultural products and services easier, more efficient, and more effective.
1. Your job isn't at a desk — why are your sales materials?
Your sales team are proudly practical, and don't want tech forced onto them. But they want to look professional — and so do you.
They are the experts on your product or service, and they want to be able to demonstrate that expertise by having whatever information a potential customer needs — but it's impractical for them to lug around large volumes of technical information in paper form. Not to mention, those paper brochures are starting to look embarrassingly low-tech.
Showcase makes it easy to put all your sales materials into an app and send it to your sales teams' tablets, phones, and laptops. No developers required. Once in the Showcase app, the files are available online or off — so no need to worry about an internet connection when you're in the back 40. And it works on any device, so sales teams can pull up spec sheets on their phone as easily as they would on their laptop in the office.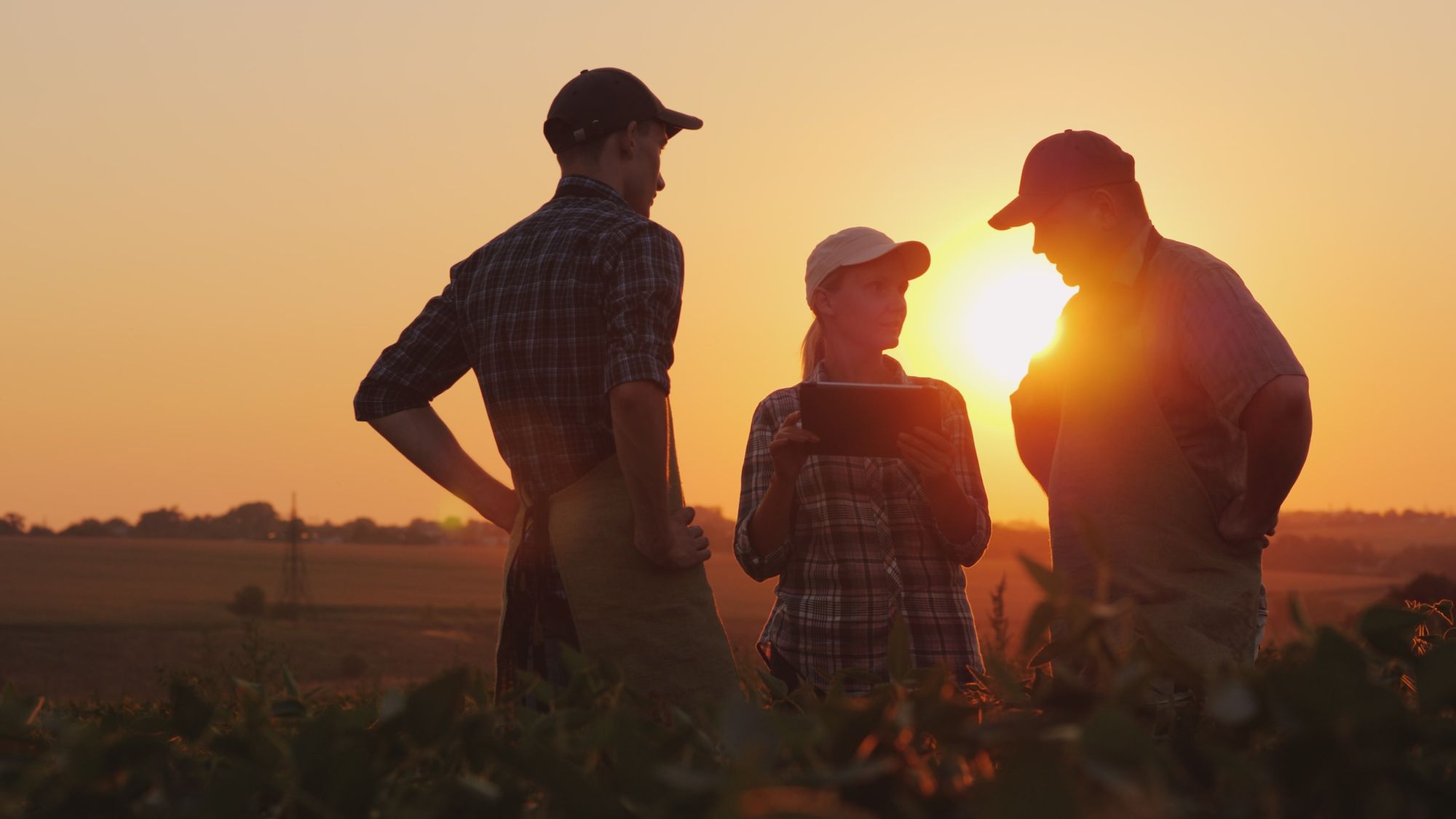 2. Your team is distributed
Sales teams in the agricultural products and services industry often work across a large territory. That makes distributing updated sales materials a real pain. Apart from the design and printing costs, paper materials then have to be shipped all over to distributed teams, and then there's no guarantee that every team member will completely clear out their old materials in favor of the new.
It's easy to imagine a scenario in which a sales rep might be handing out old information — and in your industry, that can be dangerous. Keeping staff and customers up-to-date is crucial from a safety and logistics perspective.
Showcase makes it easy to update materials literally at the click of a button. Updated files replace old ones for everyone on the team, on every device.  So not only do they not need to organize and cull paper files, they don't even have to think about whether or not they have the most up-to-date information.
Then, the sales team can access sales materials wherever they work. In the field. Face to face. Online or offline. And it makes it easy for customers and teammates to view and use all the valuable material you produce.
3. You want the tools to close more sales, more easily
Paper brochures and three-ring binders are starting to look awfully boring and low-tech — especially to farmers who are using the latest technology to help them lower work loads and produce higher yields.
Our surveys have shown that rich multimedia content that is accessible and easy to use, even offline, improves the reliability perception of your offerings.  When you can demonstrate with photos, videos, charts and graphs, and even interactive calculators how your product will help your customers solve their problems and reach their goals — the sales process becomes that much easier.
Showcase can easily handle a large library of content, including imagery for detailed diagrams, embedded video in any format, and all of your existing PDFs. We can even help you create interactive calculators — no need to hire a developer for your team.
Plus, Showcase's built-in Sharing feature allows you to get clear and direct engagement data for targeted prospect follow ups. When you share files directly from Showcase, you can track whether those emails were opened, whether files were downloaded, and even which files your prospect looked at when reviewing the presentation in their own time.
Let us help you start every sales conversation with your best foot forward, ensuring that every salesperson is prepared and confident in their materials no matter where they happen to be.
Click here to start your 14-day free trial or schedule a free demo.