Retail operations leaders might not get all the glory, but boy do they get their share of the big problems.
Big in terms of the number of people impacted, and often big in terms of the ultimate financial impact.
In 2016, the aggregate revenue of the top 250 largest retailers worldwide was $4.4 trillion USD — but the net profit margin was just 3.2%. Following that, in 2017 in the U.S. there was a record number of store closures. (Source: Deloitte)
Who's stressing about this the most?
Who is taking on responsibility for increasing that profit margin?
You know it: the retail operations teams.
There's no doubt that digital solutions are influencing consumer spending — that same Deloitte report noted that digital interactions influence 56 cents of every dollar spent in bricks-and-mortar stores — but some retail leaders are also using digital to solve major operational issues.
Issues like…
Providing up to date promotional information, planograms & pricing
Delivering accurate merchandising guides and schematics and ensuring they are actually adhered to
Keeping stores up to date with brand standards guidelines
Delivering new product and point-of-sale training
Maintaining lists of approved suppliers for repairs and maintenance
Managing payment processes and adapting to new payment innovations (think Apple Pay and chip cards)
Studies show that the top reason consumers prefer to shop in-store versus online is to see, feel, and experience the product in person before they buy it. A huge part of creating the right environment for that to happen is making sure your retail operations initiatives support your stores' efforts to meet consumers' changing expectations.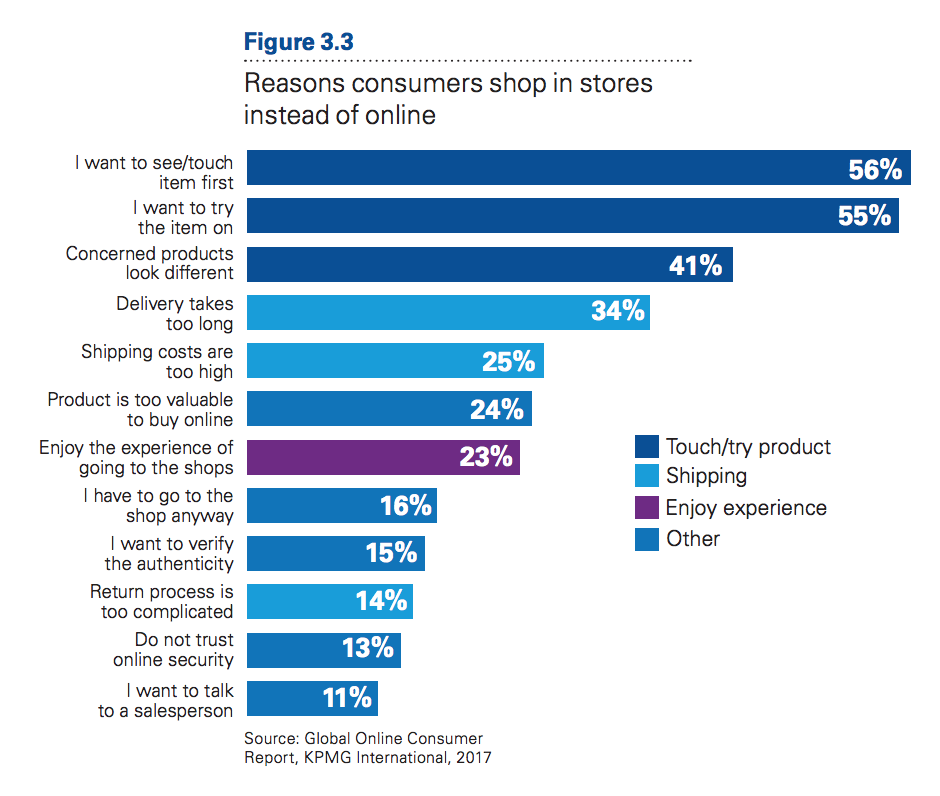 (Source:KPMG)
As Deloitte says in their Global Powers of Retailing 2018 report, "Established and entrenched retailers could be at risk of losing customers and market share to these retail disruptors who are able to exploit organizational and operational agility."
This sounds like a big, complex issue. Typical for retail operations, right?
Not necessarily.
There is actually one really easy thing you can do to get a quick operational win without tying up IT resources for months, sucking up CapEx budget, or investing in new hardware:
Upgrade your operational comms platform.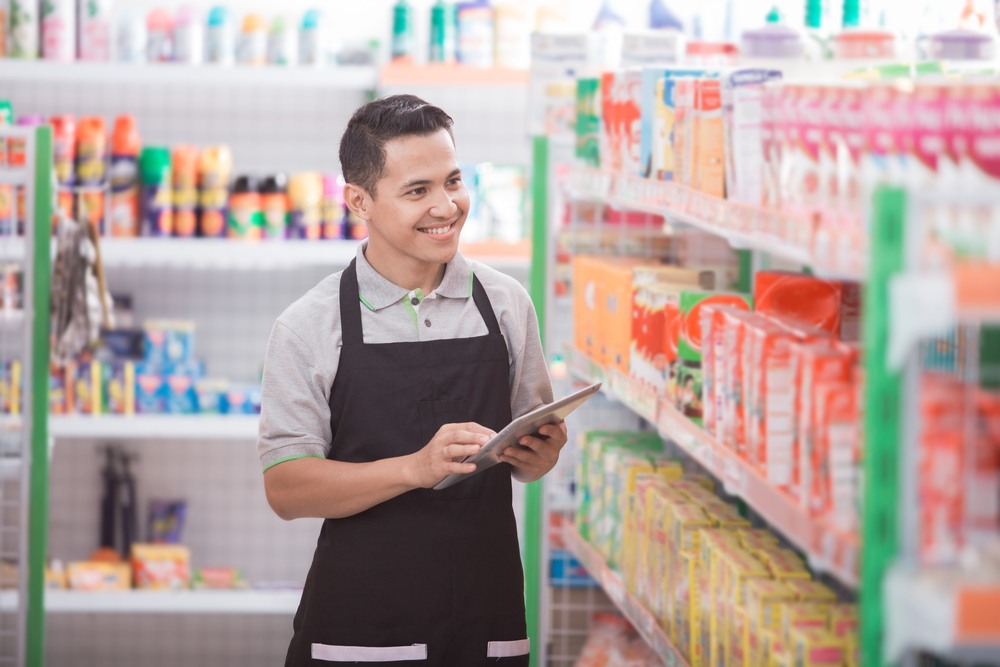 One Change, One Really Easy Win for Retail from the Top Down
When the topic of "communications platform" comes up in the retail operations space, there are two typical reactions: 1) Launch a new or update an existing intranet solution (think SharePoint), or 2) sign up for a business-grade file sharing service (think Box).
If that's where your brain immediately went, you are certainly not alone.
But sorry — you are off-track.
Big, clunky traditional and legacy communications platforms may be functional enough in the back office desktop — but they don't work in our current retail environment.
Think about it. Your BDMs or FBCs are on-site at your stores. What are they already using (or what do they wish they were using!) to pull up information, documentation and files for customers? Smartphones. Tablets. Maybe laptops.
What devices are store owners and store managers already carrying with them on the floor? Yep. Smartphones and tablets.
A digital communications platform that works with how business works today isn't just an operations win, it's also an evolution in your business model. It puts the power of information in the hands of your staff and end-users, enabling them to more easily help themselves.
You might be thinking, "Well that's all well and good for a tech company, but we're a big retail chain. We move slower."
And you'd be right.
McKinsey authors Ian Mackenzie, Chris Meyer, and Steve Noble note, "Business-model evolution has been fairly common in other sectors—consider the well-documented shift of both GE and IBM from product- to services-based companies—but retailers have traditionally been slow to reinvent themselves."
But it's still no excuse.
Because upgrading your communications platform to a flexible, agile solution is easy.
It's an easy, quick win that impacts everyone from the VP of retail operations all the way down to the cashiers at your stores.
It's easier than tapping your IT team to maintain a cranky legacy intranet.
It's easier than getting a dozen phone calls a day from your FBCs demanding you send them the information they can't find anywhere.
It's easier than limping along by incrementally updating a communications platform that worked great 15 years ago, but can't respond to the speed of business today.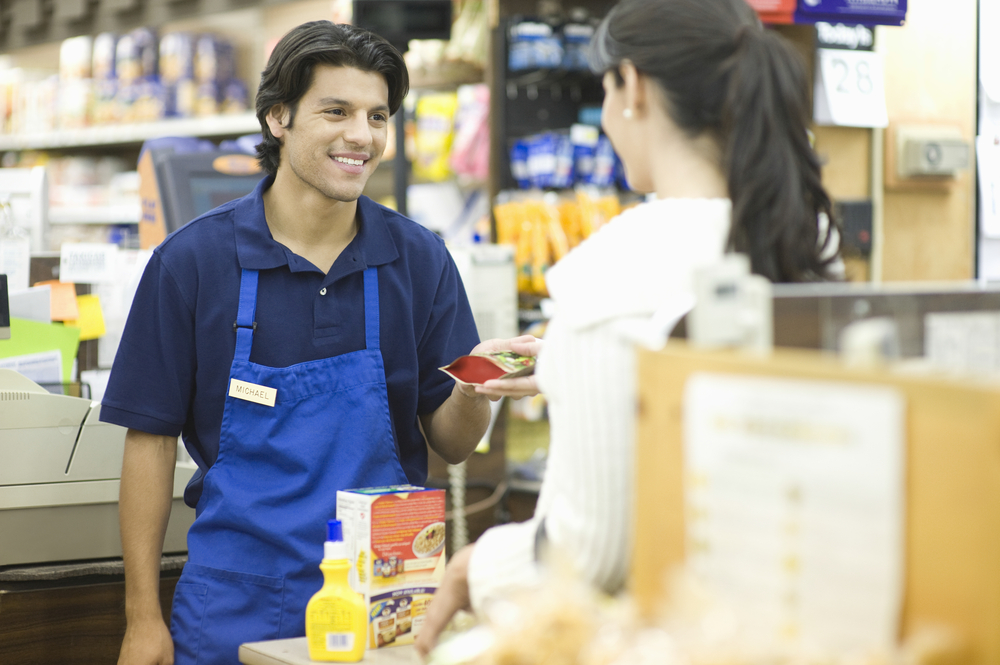 One Hose That Puts Out a Lot of Little Fires
No doubt you've read many of the reports of a decline in retail growth. Realistically, there is a decline, but it's not the disaster many headlines make it out to be.
Look at this chart from McKinsey, for example. Retail has actually perked up since 2012: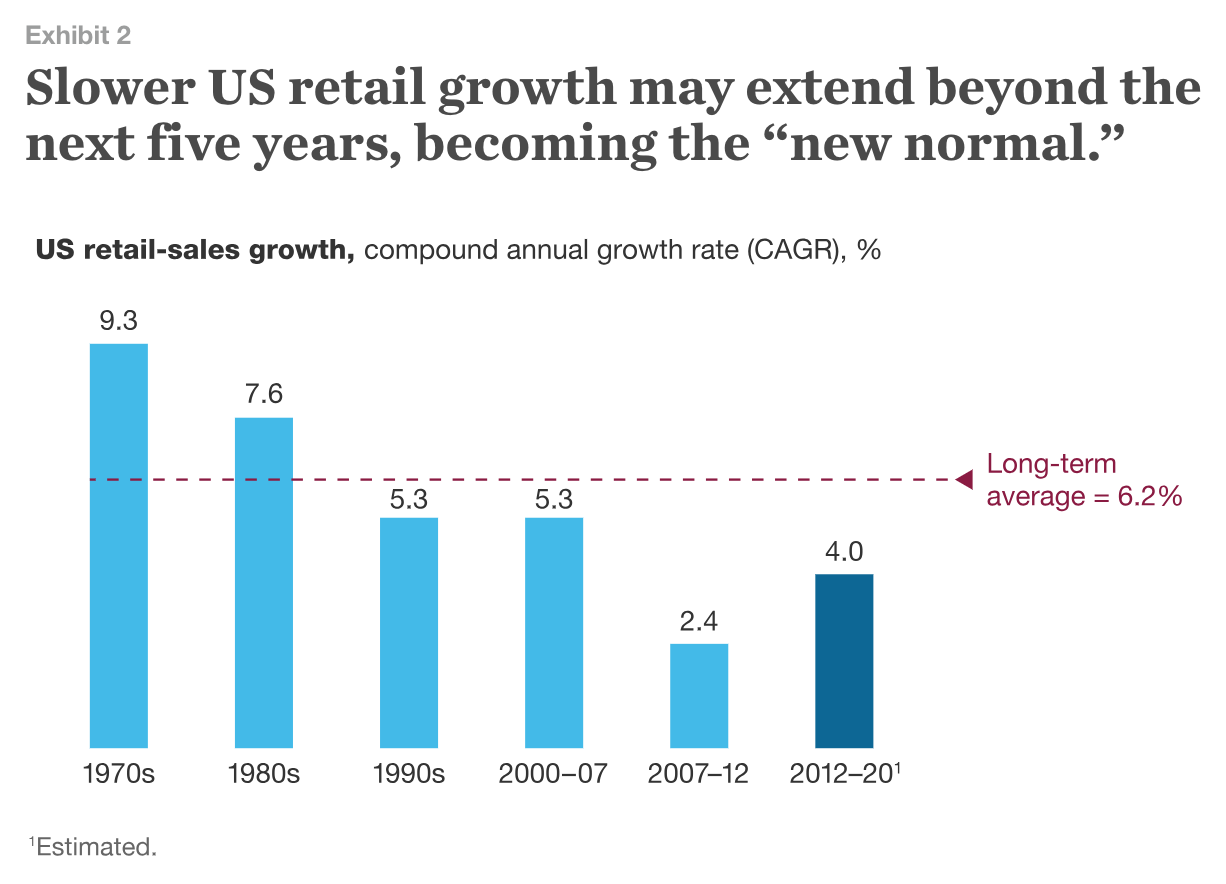 (Source: McKinsey)
With that in mind, let's flip the script, here. The decline means a decline in competitors, and an opportunity to outsmart the remaining players.
How do you outsmart the biggest contenders? You go for strategic and consistent little wins that add up.
Upgrading your communications platform gives you a lot of those little wins:
BDMs and Store Managers can focus on improving the business instead of sending the same files over and over (or bugging Head Office for them).
Franchisees can access information on the go or from their home office, instead of having to call their store manager or visit the site.
Store managers can spend more time on the floor and less time in the back office.
People at all levels of the business — using any device — can access one single copy of the truth (again, without hassling the retail operations manager for it because they can't find it in the mess that is their intranet).
No, this is not too good to be true. It's exactly what we built Showcase Workshop to do — without tying up IT resources, without massive cost, and without any CapEx budget or hardware.
Want to see it in action? I was so hoping you would. Schedule a quick demo right here.