Reporting and Analytics are one of the most used and most beneficial features of Showcase. Having in-depth information on all of your activity, showcases, and shared content is like a pot of information gold at the end of the workflow rainbow!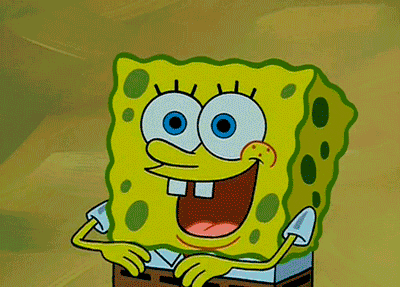 If you're using our sharing functions to share your amazing content with email recipients, you will have noticed you get some emails too.
You get one email from Showcase that is a copy of the email with the content you sent off. This is letting you know your files have been sent successfully, and so you can review how it appears to your recipient. Boom, awesome.
You also get one once your recipient has accessed the files. This is especially helpful for follow ups and registering interest in your content.
That email looks like this!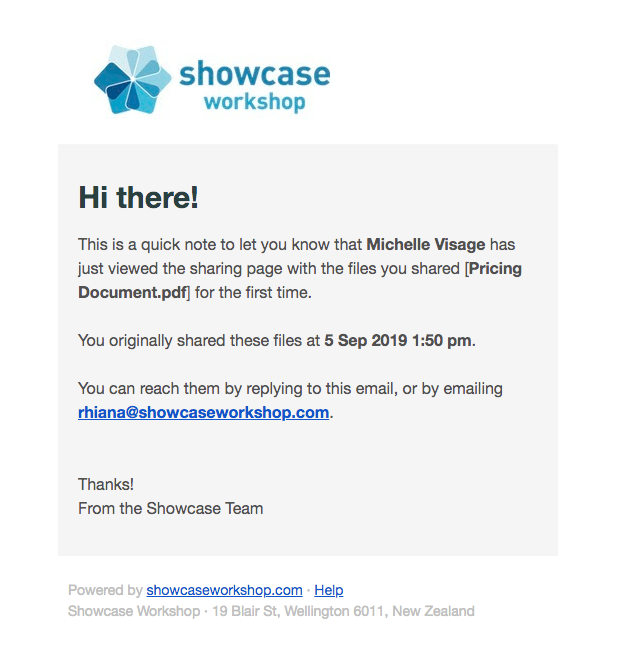 These emails are default to all users in Showcase, no matter the access level (Administrator or Viewer etc). However, if you're finding that you send a large amount of content via Showcase, you may feel a tad inundated with sharing emails.

Well, I've got great news! We actually have some options built into Showcase that allows users to decide what sharing emails they'd like to receive, if any at all.
Any level of user access can alter their own sharing email preferences.
Here's how you go 'bout it:

Go right ahead and log in on the showcase web browser (app.showcaseworkshop.com), and then click on the Settings wheel icon.
Your default screen will be "Workshop" There is an option here called 'Main' indicating your main account settings.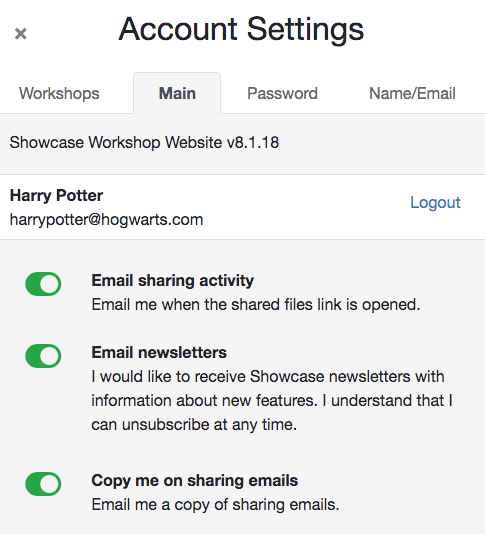 In this 'Main' section there are some toggles that allow you to turn on and off various elements of Sharing emails.
Don't feel like you need the copy emails? Disable it here.
If a user turns these functions off, it's individual to that user and won't affect anyone else. You can also turn them back on at any time.

You can also turn off the Sharing Activity email section, right within the app! You just have to tap the settings wheel icon in the bottom left of your screen, then toggle off the 'Email sharing activity' option.

If you have any questions about sharing emails, get in touch with us at helpdesk@showcaseworkshop.com