One of the things we pride ourselves on here at Showcase is having an app for pretty much every platform. Our iOS app is the most popular - just - but our Windows app gives it a run for its money. We also have a cute little Mac desktop app out there as a direct download. Whatever platform you and your sales team are on, there's a Showcase app for that.
Including, not least of all, Android. It's important to us to maintain an Android option, because Android tablets and phones are often one of the more readily available and low-cost options for supplying a sales team in bulk.
We've been hard at work introducing new features all over the place, but our Android app hadn't been given some love in a while, and that had to change!
After some hard work and a lot of testing, we're ready to release a major update to our Android app next week, Wednesday 7th November.
This is going to be on a staggered roll-out, so your app may not automatically update first thing on the 7th; but if you're keen to check it out, you'll still be able to get the newest version directly from the Play Store on that day.
Note that either way, you'll have to re-download your showcases upon installing the new version.
Here's what to expect:
1. Significantly improved performance across the board
We've rewritten a lot of the code behind the scenes, and while this won't result in any huge visual change to the interface, it should mean a vastly better experience overall. We're talking less likely to crash unexpectedly, quicker and smoother rendering, less failed downloads, etc. Essentially, way more pleasant to use overall.
2. Links in PDFs
Certain customers have been extremely patient with us on this one. The other platforms, particularly iOS, handle links in PDFs quite gracefully - links to external websites, mailto links, and even internal links between PDF pages. But Android was always a bit fickle on this front and we struggled to resolve it. This imminent new version has been a big enough change that we were able to get this sorted properly in an updated PDF reader - yay!
3. Labels
Our other platforms have had labels visible for a while, but Android was a bit behind in this department. No longer! Labels are coming in this new release too.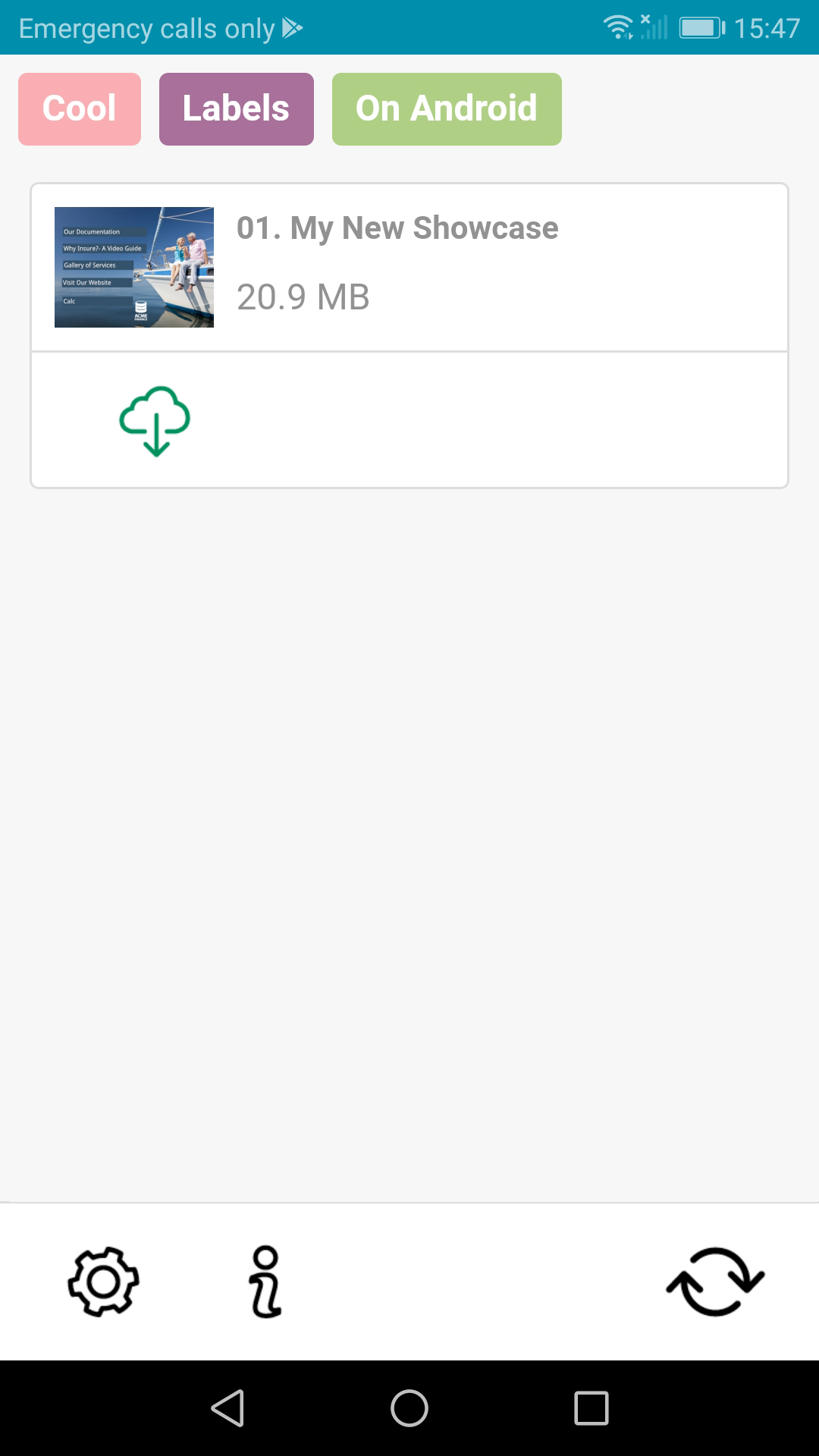 4. Looping videos
Another feature that we had in beta on a couple of platforms before Android. Editors and Admins can set this on the web platform, by ticking the "Video loops until closed" checkbox when adding a video file. When it's active, the video will keep playing on a loop until it's closed.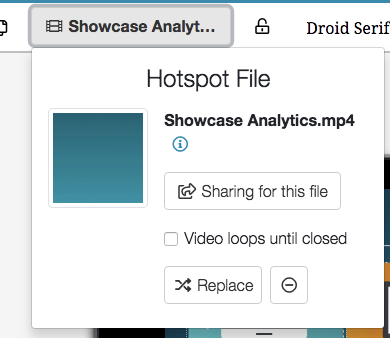 Beaut!

And that's it for the changes - the only other small thing that's changed is that you'll no longer see thumbnails of slideshows in the "tray". This is another aspect that will bring Android in line with the other platforms, and should also reduce some rarer instances of buggy behaviour.
Thanks for reading! Look out for that updated release in the Play Store on Wednesday, and for any questions or comments, we're always listening at helpdesk@showcaseworkshop.com.