We're so proud to announce that Showcase Workshop won the Tabby Award for: Best Windows App - Small Business and Professionals
The award really means a lot to us the Tabby's are based primarily on overall business value rather than just fancy features. It's a great acknowledgment of what we've built over the past four years.
Thanks to everyone who's helped us along the way!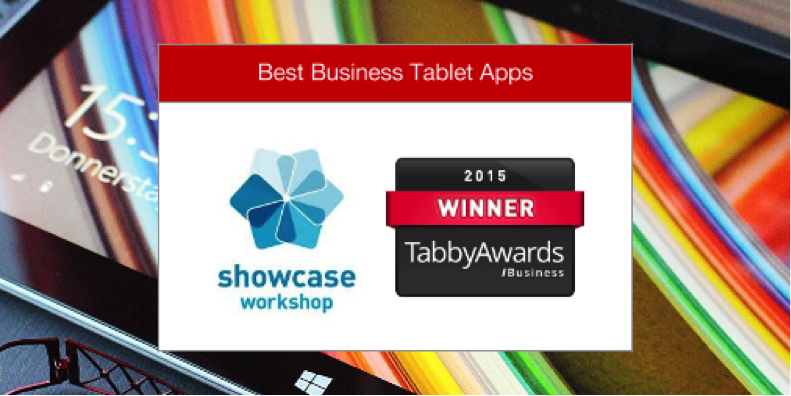 About The Tabby Awards
The Tabby Awards is the most comprehensive awards program honoring the best business apps for tablets. Every year since 2012, it has held two separate competitions: one for consumer apps and games and one for business and professional apps. Tablet-optimized apps are recognized through the Tabby Awards and smartphone-optimized apps are recognized through the recently launched Mobby Awards. In each competition, nominees and winners are selected by an international panel of independent app experts.