Given the last few years of disruption, predicting the behavior of buyers might feel like trying to anticipate which way a rugby ball is going to bounce. But experts have spotted a few key trends that can help us understand what buyers need — which tells us a lot about what the future of sales may look like.

According to a recent Gartner report, The Future of Sales: Transformational Strategies for B2B Sales Organizations, sales organizations will permanently transform their strategies and processes as they move from a seller-centric culture to a buyer-centric one. Gartner is seeing profound shifts from traditional analog processes to digital-first, automated engagements with prospects and customers.

Given all of this change, it's clear that opportunities are boundless — but sales organizations must adapt to survive.

Read on for our breakdown of what the experts are saying, and how digital skill sets are going to come into play for sales teams.
3 Accelerating Trends in Sales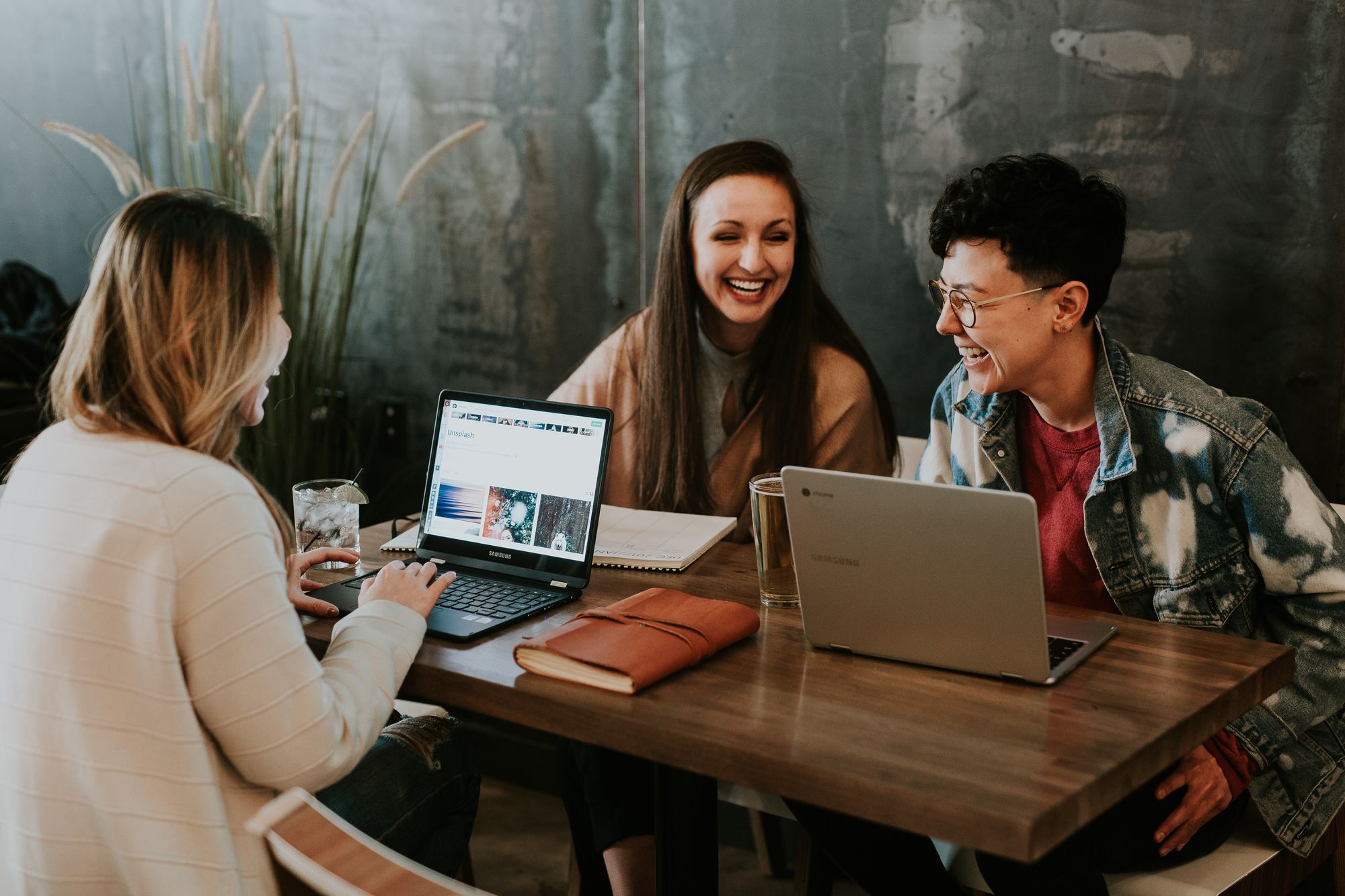 1. Customers prefer digital channels
Gartner expects that 80% of sales interactions between B2B suppliers and buyers will occur in digital channels by 2025. This preference toward digital interactions is well underway, and it's particularly prevalent in younger generations. According to Gartner's research, 33% of all B2B buyers and 44% of millennials prefer a completely seller-free sales experience.

What does this mean for sales teams? It means setting buyers up for success by giving them the digital tools they need to make buying decisions.

Enabling buyers to use multiple channels is also critical. According to McKinsey's research, B2B buyers use 10 or more channels — including online and digital — during any given purchase. That's double the number of channels from five years ago.

Companies that deliver rich virtual buying experiences have a distinct edge over their competitors, and sales organizations should make every effort to engage buyers via self-service and digital platforms.
2. Hybrid selling will dominate
Due to these shifts in customer preferences toward remote-first engagement, hybrid selling is expected to become the dominant sales strategy by 2024.

Organizations that have embraced remote selling are already seeing the rewards. Remote sales reps report that they can reach 4 times as many accounts in the same amount of time as traditional in-person sales, and can generate up to 50% more revenue.
3. More digital engagement = more data for sales reps to leverage
Increased digital activity means more detailed data on customer and prospect behavior. Right now, very few sales organizations are capturing, organizing, and using their data to get insights that can lead to more conversions. But in addition to tracking more activity metrics day to day, now sales teams can also use machine learning and artificial intelligence (AI) to gain customer insight. AI can help sales teams refine their sales processes and learn more about what their customers want and need.

That said, businesses still need to retain focus on creating emotional connections across digital and physical channels, even as they integrate more data-driven strategies. AI can only go so far, after all — and technology can't replace the human touch (at least, not yet!).
Recommendations for Forward-Thinking Sales Teams
To be successful in today's changing marketplace, sales leaders should combine traditional analog sales processes with the digital-first engagement models customers increasingly prefer.
Gartner recommends 4 actions for CSOs:
Engage with the "everywhere customer." Meet customers where they're at, and provide robust digital and self-service channels to meet their preferences for fewer in-person and phone interactions.
Help customers feel more confident about their decisions. With the move toward digital channels, the role of the salesperson has changed. Reps should focus on building deeper relationships with prospects and step into the role of a "trusted advisor" who can help buyers feel more confident about their decisions.
Increase digital skill sets. Sellers will need technical training to meet the needs of prospects who prefer digital channels. Key capabilities are virtual customer engagement — including tactics for ensuring engaging dialogue with customers during virtual sales conversations — and digital seller enablement like training delivery and successful rep onboarding.
Invest in future-forward sales tech. Sales tech stacks need to support automation objectives, including the use of AI to predict business outcomes and detect buying signals.
Additionally, research shows that companies could gain a high ROI from simplifying and streamlining their buying processes. In Qwilr's 2021 Buyer Experience Study, 80% of SaaS buyers said the buying process is too cumbersome and complicated. Companies who want to streamline should remove barriers that stop prospects from accessing the information they need, eliminate unnecessary steps in the buying journey, and reduce paperwork.
How Showcase Workshop Can Help You Keep Pace With the Shifting State of Sales
Showcase Workshop can help your sales organization meet the demand for omnichannel buying experiences.

With Showcase's presentation tools, you can assemble polished, personalized decks for every prospect, share presentations with your team, and present seamless remote pitches.

Our file-sharing technology also enables you to quickly and easily share content with prospects, so they always have the right information at their fingertips — without needing to interact with a sales rep until they're ready!

Check out our site to explore our many future-forward tools for innovative sales teams who want to keep up with customer demands for more digital engagement.