With Showcase, your sales team can just … do their jobs. Which, you know, is surprisingly difficult when processes hobble them instead of enables them.
We talk a lot about Sales Enablement and Showcase here and for a while we've been running on the assumption that people more or less get the gist of what we're saying. But to anyone outside the world of Sales, the term 'Sales Enablement' may sound a bit foreign.
We took some time to clear out the buzzwords, and explain in our view what Sales Enablement is, and how using a Sales Enablement software like Showcase can help you achieve sales superstardom.
What exactly is Sales Enablement?
Put simply - Sales Enablement is about people and technology, and strategically aligning them both behind a common goal: sales successes.
We like the Brainshark definition of sales enablement as "A systematic approach to increasing sales productivity, by supporting reps with the content, training and analytics they need to have more successful sales conversations."
Sales Enablement's strategic approach helps businesses streamline and shorten sales processes by improving prospect interactions with relevant sales content that is tailored and personalised to them.  When executed properly, Sales Enablement has a huge impact on not only time spent on the sales cycle overall, but on the critical customer experience.
The 'Why' of Sales Enablement Technology.

A lot of businesses start off on a more randomised, learn-as-you-go process.
It can get overwhelming and very messy to work this way. Businesses need to spend a lot of time purely organising and maintaining - ensuring their teams have access to correct content across various platforms, that they have the right info to finalise sales, ensuring leads are tracked and followed up, and much more.
Did you know that 65% of sales reps say they can't find the right content? In fact, it's the most common complaint from sales teams.
Using a Sales Enablement technology instead of ad-hoc methods can not only align your sales and marketing departments, but it can also help equip the sales team to make more sales. And that's good for everyone.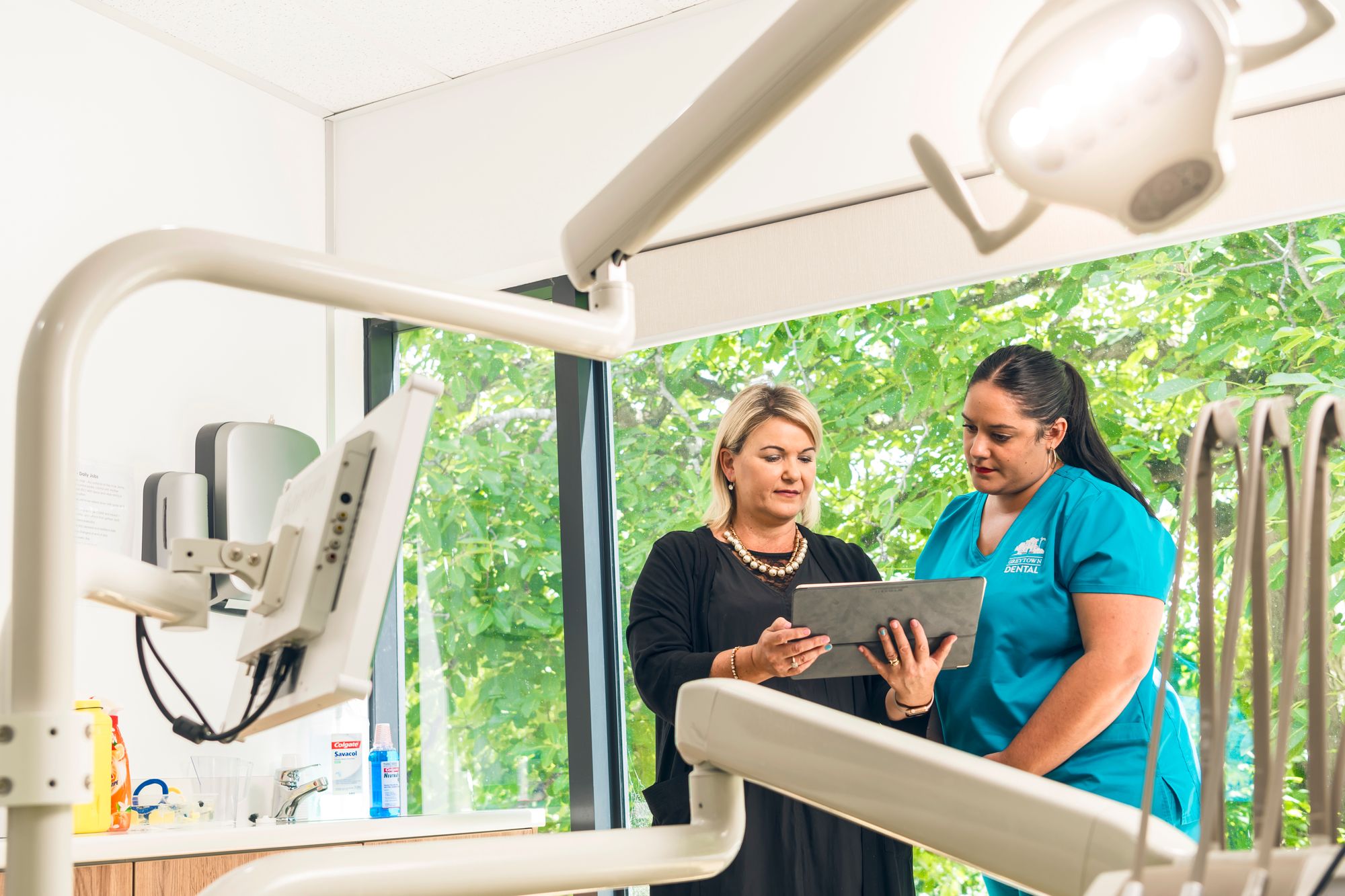 But what is Sales Enablement technology?
It's a software or system that allows a sales team to have access to content that is relevant to their target consumer and appropriate for the consumer's position in the sales funnel. It's so much more than a CRM or Intranet - it's a system that can fill the gaps that those methods are missing.
You're giving your sales teams a central source of truth. Everything all in one place, whenever and wherever they need to access it. By implementing the use of a software like Showcase, you're empowering your teams to achieving sales success.
Empowered sales teams work more efficiently and effectively, and streamlined content strategies reduce friction in the experiences of both prospects and sales teams.
I'm not seeing any downsides to this technology, are you?
How can you use Showcase Workshop to improve your Sales Enablement?
The beauty of Showcase is in its simplicity, and its flexibility. Building your showcase can include anything your teams need to succeed - and it can be edited and updated as your company and needs change.
Share compelling or relevant information before and after you meet with prospects.
What's the use of having outstanding sales and marketing content if you can't share it with your customers? Showcase makes it easy to share any content with anyone who has an email address — and the recipient doesn't even have to download any special software to view it.
Share content right from the app, and you'll automatically be cc'd. Content is sent as simple links — not inbox-clogging attachments.
Stuck at your desk? Jump onto a web browser and use Email Pitch to send a link to a full showcase or individual files.
Push a massive amount of content to your salespeople and distributors.
Put the entire wealth of your company's data at your salesforce's fingertips. Showcase is a 21st century platform that works on any device — online or offline.

Everything in one single source of truth - no fumbling around trying to find documents, and no buffering or wait times.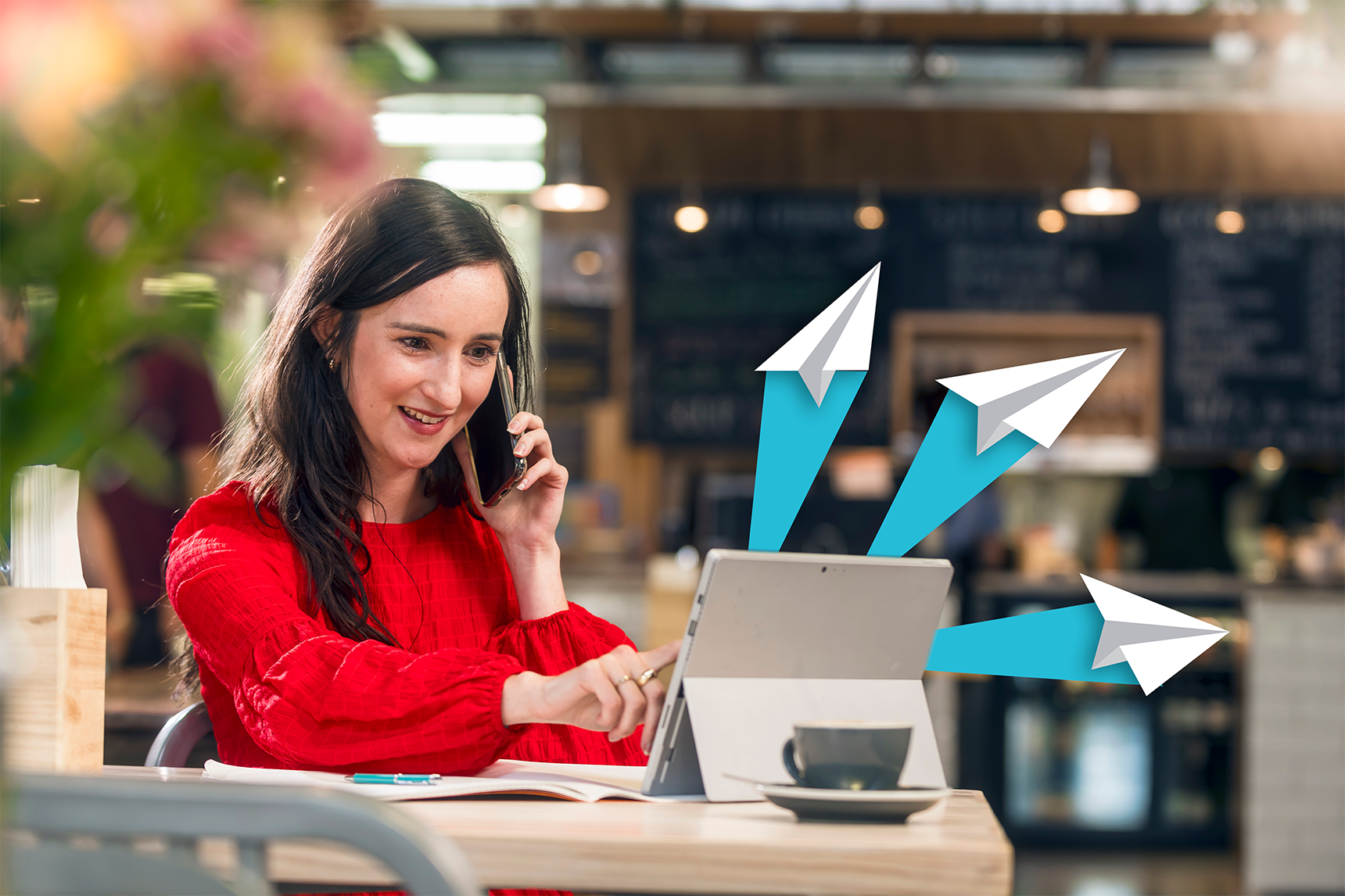 Engage your customers with a perfect presentation every time.
Control your sales destiny and reduce the risk of wasting your time. Everything your sales team needs to make the sale is right in the palm of their hand:
Images
Videos
Photos
Marketing material
Contracts
Proposals
Slide decks
Product brochures
Spec sheets
Turn your data into actionable insights.
Use our built-in analytics that let you see exactly how your customers and your team are using your content in Showcase. You gain real-time visibility into the actions your customers take — and allows you to follow up intelligently.
Take your business insight to the next level - comprehensive built-in reporting reveals…
Exactly when customers receive, open, and download your content
What slides your customer viewed, when, and how often
The entire sharing history of every showcase — who shared what with whom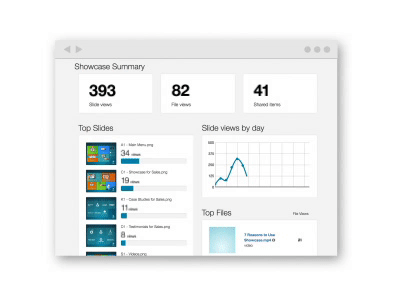 Do you know how your employees are using your content every day? Stop wondering and start analysing. You can discover...
Who your top users are, and exactly what content they're using.
A timestamped record of files and slides opened during a meeting
What your top performers are doing differently from your average employee
Want to know more? Keen to see Showcase in action?
Schedule a free personalised demo of Showcase any time that suits you - no matter where you are in the world, we'd love to sit down over a virtual coffee and show you what we can do.
Book a free demo here: https://showcaseworkshop.com/demos-training/