We're often asked variations on the question "Where's the best place to start when designing a Showcase?"
Today we've put together some advice and best practice from our experience helping customers build and deploy successful Showcases:
Keep it small and focused
A Showcase is designed to be small collection of digital images (JPG, PNG), videos (all common formats supported), digital documentation (PDF) and weblinks about a single topic. It's not designed to replace Sharepoint. Sorry.
When you are building a Showcase keep it tightly focused on a single topic. We'd suggest you keep it to less than 50 pages per Showcase. If you are finding you need hundreds of pages consider splitting it into multiple Showcases.
Death to repeated UI navigation elements
Banner blindness is a phenomenon in usability where visitors to a
website consciously or subconsciously ignore banner-like information. Repeated navigation elements - eg, a menu with links to other sections running along the top - are likely to fall foul of "Banner Blindness" for your users & customers.
If you're new to Showcase, one thing you will notice early on is that you can't set buttons to navigate "across" your content - the way you might expect to on a website.
Showcase's tree style navigation will help your users move easily through your content without distraction. When you have a page open for a customer it will allow them to be 100% focused on your offer.
Why a tree and not a big slideshow?
By all means, include a slideshow in your Showcase. But if your slideshow has several dozen pages and you want your sales people to be able to focus on specific product features then simple up/down tree navigation achieves this and helps avoids confusion.
Let's say you're selling cars. Rather than a giant slideshow covering all the features, benefits, interior & finishing options, vehicle specs and after sales packages, you can use Showcase's tree style navigation to elegantly separate this information and move between it. Here's an example:
Main Menu options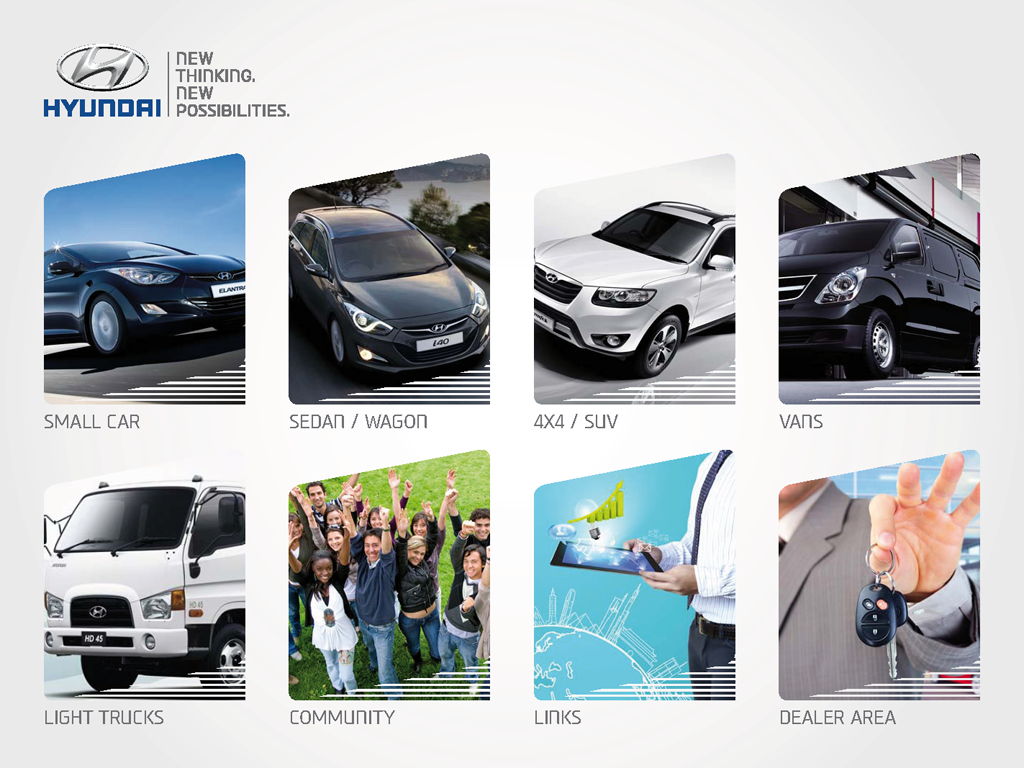 Selection of Small Cars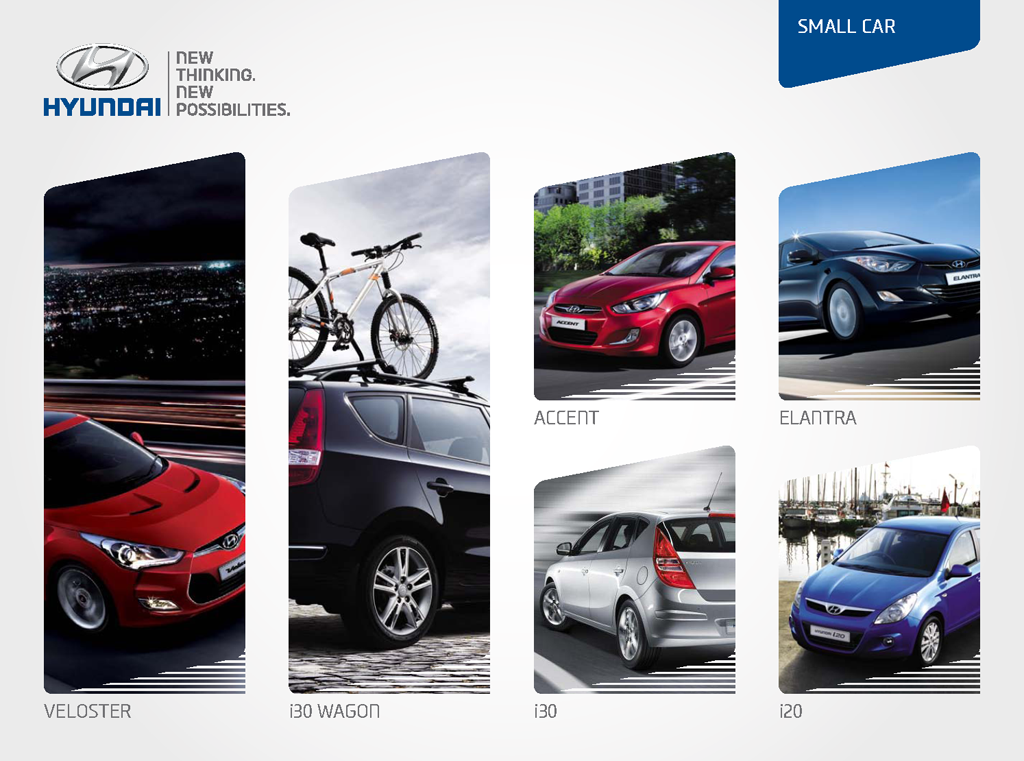 Information about a specific model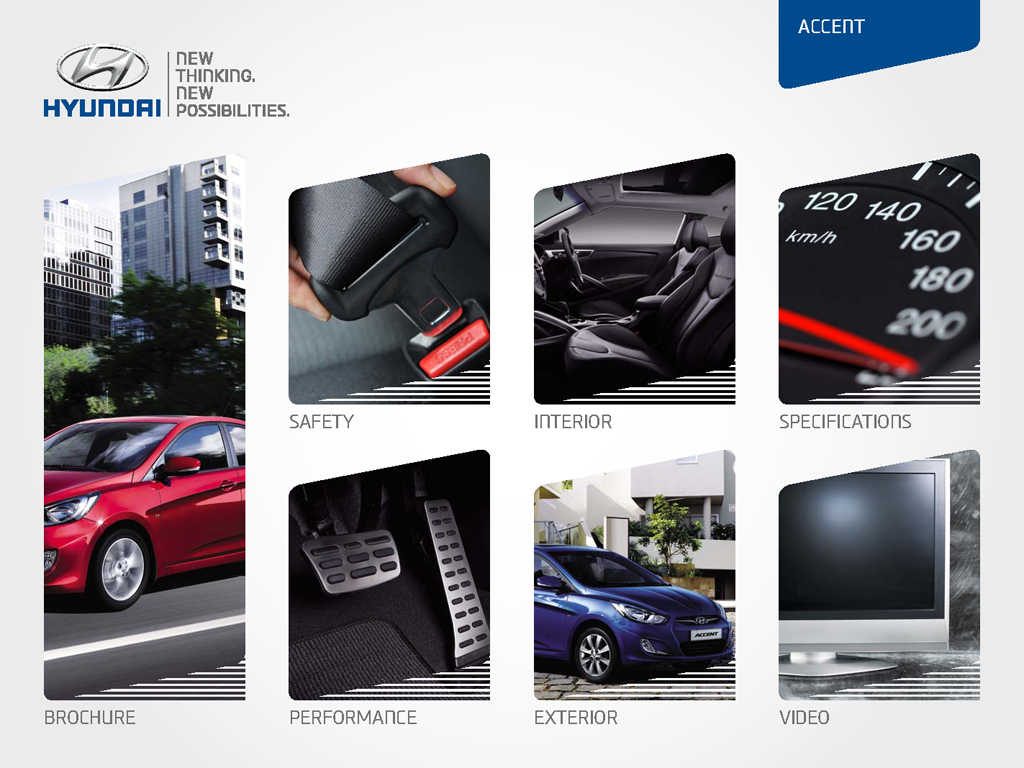 When thinking about your Showcase navigation, consider roughly following your sales pitch, including potential side roads your sales people can go down as the customer's interest increases.