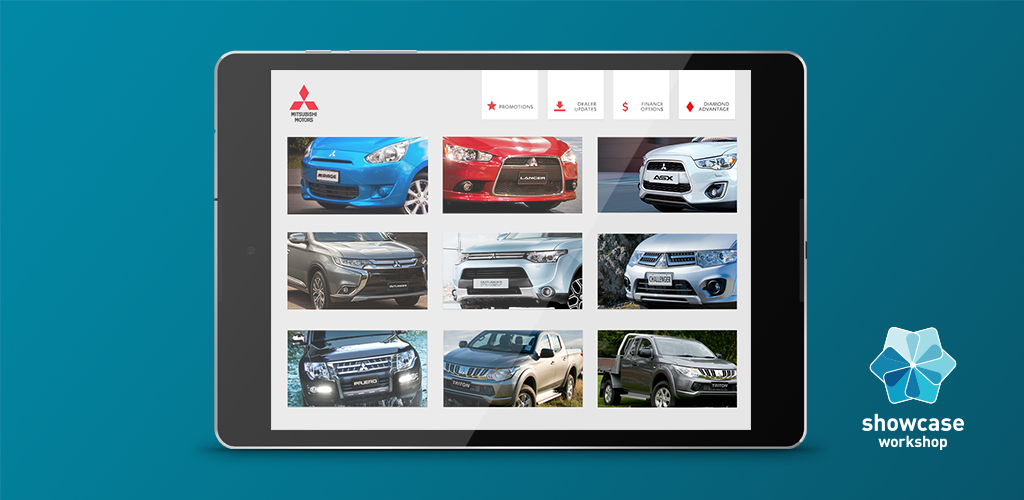 As a modern marketing manager at an auto brand, you have an unprecedented challenge.
By the time your customer steps foot in your dealerships, she may know as much as your sales team about the vehicle she's considering. Especially if she's eyeing a hybrid vehicle.
If your salespeople answer her questions quickly and confidently, that confidence will accelerate her purchasing decision. If your salespeople
struggle with answers or appear to bluff, she may reconsider her options.
Such are the concerns of Marcus Walker, Dealer Relationship Manager
for Mitsubishi Motors New Zealand. Marcus is responsible for ensuring
Mitsubishi's network of dealers are on brand message, exceptionally well informed and give the best possible customer experience.
Throughout the year, Marcus uses a variety of methods, including mystery shoppers, to assess dealers' performance and customer service.
Customer service is essential to Marcus: "Having the best information and giving the best customer experience in New Zealand are key advantages over our competitors. We're always striving for #1 in the Customer Service Index. We want to keep it that way."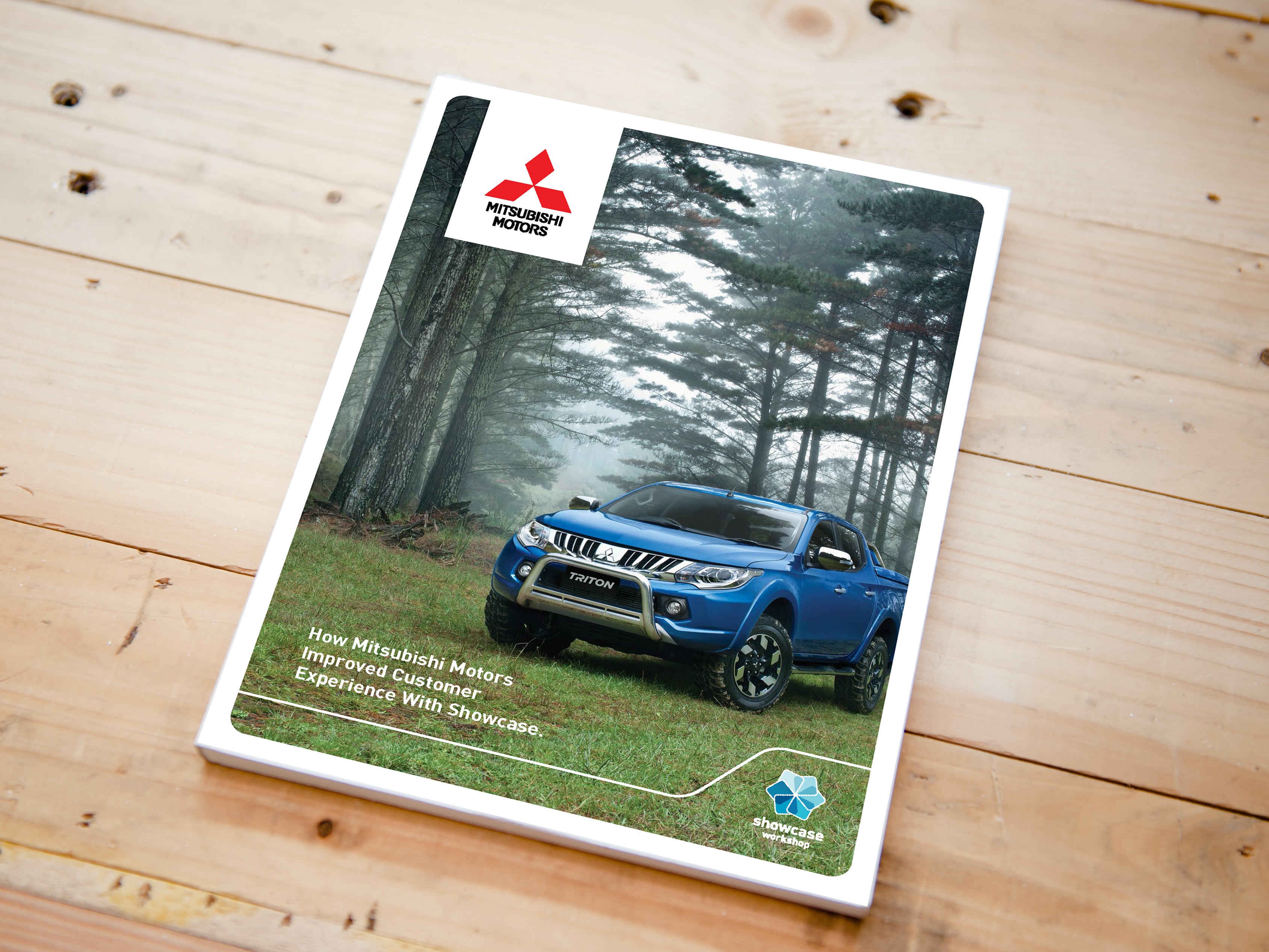 The Unending Race To Best Customer Service.
It's a lofty goal, and no easy task. For example, Marcus was always concerned about the quality of the printed materials that salespeople were sharing with customers; "Print materials age quickly in automotive sales. As soon as an edge frays or a corner gets folded, that piece loses some of its luster in the customer's eyes. That reflects poorly on our product, and the experience we're trying to create." What's more, dealers have to store and reuse copies of materials on older models for inevitable trade-ins.
To further complicate the sales conversation, Mitsubishi recently rolled out hybrid vehicles. Along with new opportunity came a new threat. With so much information available online, customers could enter the dealership with more knowledge about the vehicle than the dealer.
In a perfect world, salespeople would answer all questions quickly and confidently right there in the face-to-face conversation. In the real world, complicated by hybrid vehicles, if they don't know the answer off the top of their heads, they have to know how to access it instantly.
Calmly Keeping On Top Of An Avalanche Of Information.
For a time, Mitsubishi was considering commissioning an app that would supplement its dealers' sales conversations. But app development –and subsequent support- takes a sustained investment of time and money. Instead, Mitsubishi decided to use Showcase.
"It was ready to go right out of the box. It did just what we needed, and offered features that we hadn't yet realized we'd need," says Marcus. "We can send customers to our websites and hand them brochures, but we also want to support those crucial face-to-face interactions with timely, accurate, attractive materials. Showcase fit that need perfectly."
Instead of sinking months into app development, Mitsubishi invested several weeks branding their Showcase platform and repurposing their library of brochures, videos and presentation materials. In fact,
Marcus's biggest hurdle was getting his dealers to use Showcase.
"They know cars, not technology," he says. "Fortunately, because Showcase is so easy to use, it didn't take long to teach them the platform." After the training, Marcus could use Showcase's analytics
dashboard to identify the early-adopters for shareable success stories, and those salespeople who needed a bit more personal encouragement.
Showcase Improved Mystery Shoppers' Impressions In The Sales Conversation.
Next, it was time to test the platform's efficacy.
"We wanted to know how the mystery shoppers felt that the use of Showcase impacted the sales conversation," Marcus explains. "That was very important to us. We can measure everything under the sun on Showcase, but it comes down to the benefit to the customer. Of the mystery shoppers that saw Showcase in the sales conversation, 91%
said that it enhanced their experience."
Mystery Shoppers Praise Use Of Showcase
"Because the car was not in the yard, [the salesperson] was able to show me a great deal of features using Showcase."
"Showcase was helpful. As hybrids are a bit of a mystery to most people, it helped to see and read information directly."
"[The salesperson] was able to find answers for me. It did seem to give her confidence. There were no answers given that appeared she was guessing."
"We were able to see the technology in action and pause it to discuss things or jump around to other relevant features as they came up in our conversation. [The salesperson] was very good at making everything seem easy and relaxed."
Would Marcus Recommend Showcase? 'Without A Doubt.'
"It's very helpful in customer-facing situations because it allows us to bring our content into the most important part of our sales conversation: the face-to-face interaction," he says. "It doesn't substitute for the conversation; it enriches the conversation. And it
supported the type of customer service we want to be known for: our salespeople gain great credibility by accessing and sharing detailed information on the spot."
This case study was written independently for Showcase Workshop by Mike Russell at Pivotal Writing.