On 22 April we released a new version of the Showcase Workshop webapp.
This version includes:
Simplified vocabulary in many of the main screens - more detail below
Images now display in a style that's plays nicely across modern browsers and touchpads - more detail below
Editor users (previously known as Workshop Users) now have access to Activity and Analytic logs
Minor bug fixes
Editor Users
Previously referred to as a 'Workshop' user, an Editor can manage files, create and edit Showcases and now also has access to the Workshop Analytics and Activity logs.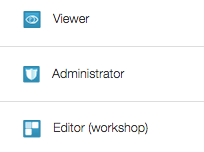 Home
We though Home was more in keeping than 'Portfolio'. So Home will now be where you can find the list view of all of your showcases.

Showcases
The 'Viewer' tab use to lead you to a web view of all of your published showcases. Now you can find them in the more literally named tab, Showcases.

Email Users
Email your users to tell them about a specific update to your showcase such as changes to a slide deck, a new promotion or pricing updates.
These emails can be a helpful addition to the standard push notification if your update is critical.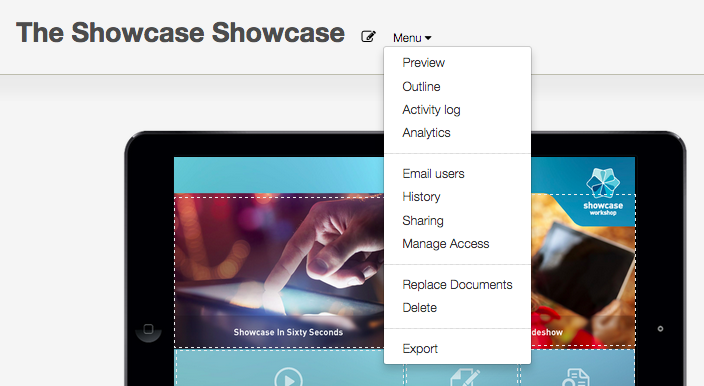 Workshop
If you're managing more than one Showcase account you'll now be transferring between Workshops instead of 'Workspaces'
Linked Images
Modern web browsers often hide the scroll bar on websites until you purposely access it. So we decided to make linked image editing a little easier by not relying on a scroll bar. Instead of moving side to side across your images they'll now display in a stack for easier navigation while editing.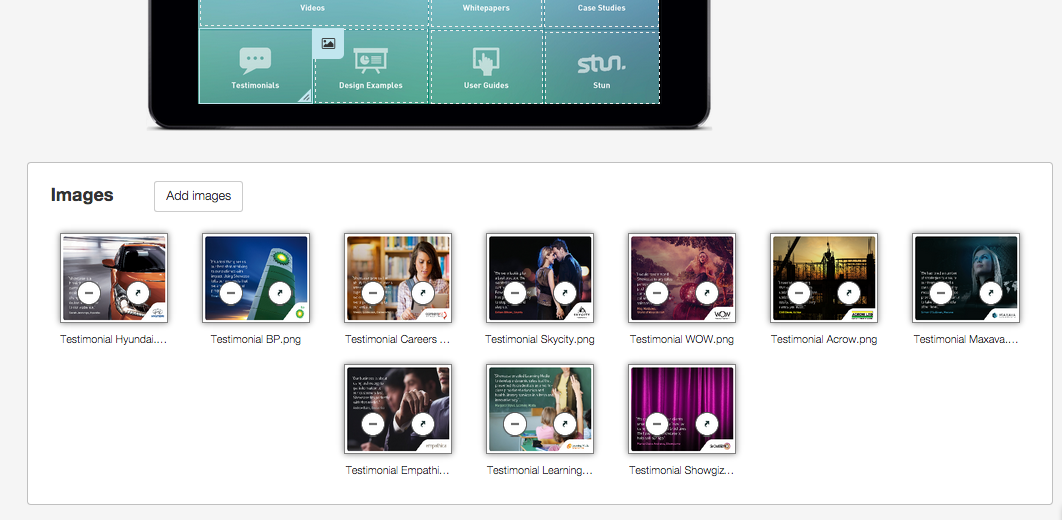 Note that you'll continue to scroll from side to side on the tablet and chrome apps.
You don't have to do anything to get this release. The next time you open Showcase Workshop this will all be there waiting for you.