The sales team at Heritage Hotels are a lively, engaging bunch who clearly love what they do. But when I met them in Auckland, on an overcast winter's day, there was an undercurrent of frustration with their current sales tools.
Although they had iPads for selling professionally on the road, it was proving difficult to keep the property profiles of Heritage sites around the country at their fingertips and up-to-date.
So that's why I was there, showcasing Showcase and all it can do. The excitement was palpable and only mounted further when it became clear that files sent through Showcase could be tracked right through to download - no more guessing if that tradeshow attendee even opened your email or not!
Of course, seeing Showcase's features in action is only part of the process. The other part is getting a design together. Let's see what Heritage Hotels came up with.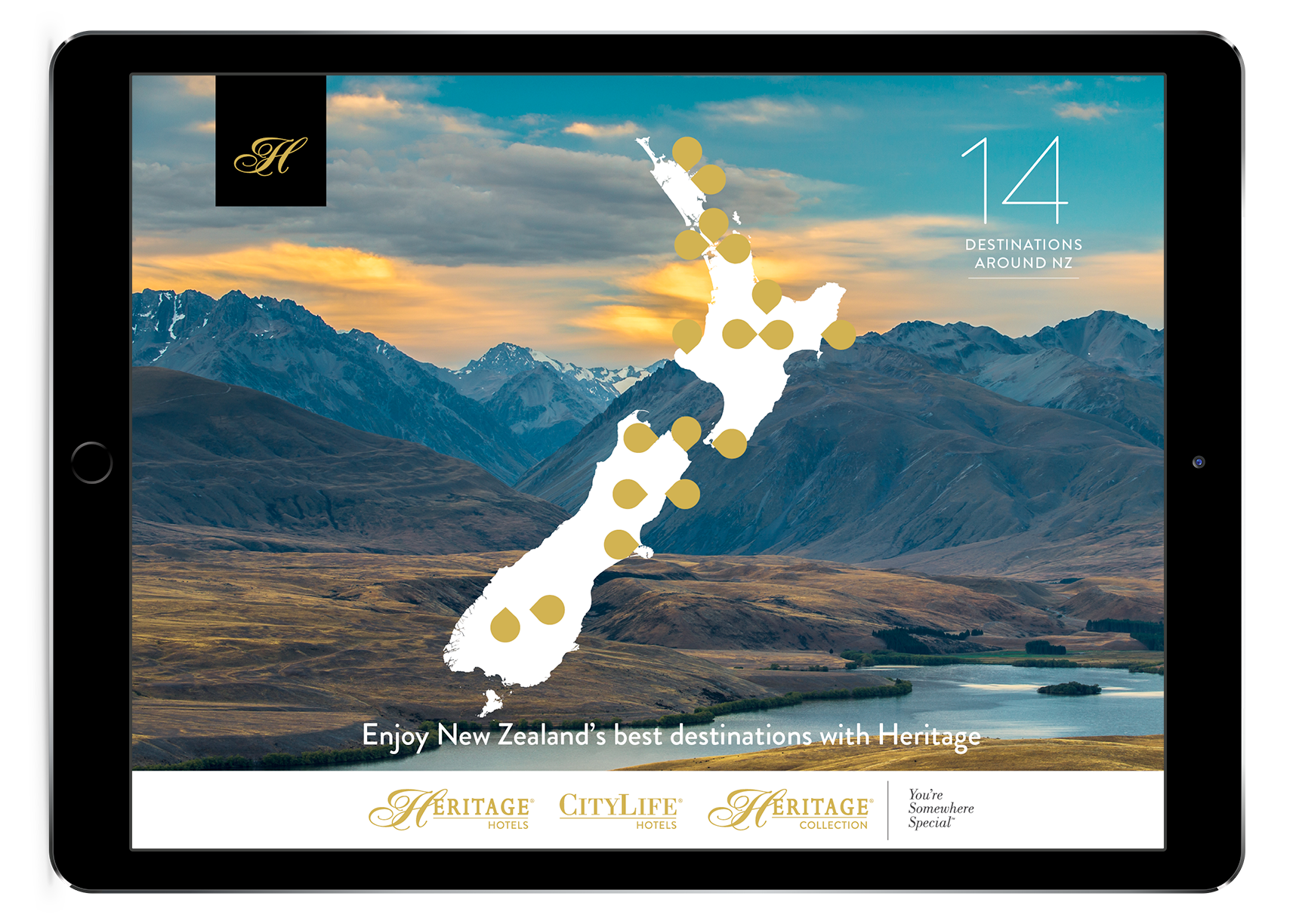 Right off the bat Heritage have maximised Showcase's multi-branching 'hotspots' feature to make an interactive map of all their sites. This is a great way to quickly and visually narrow down what you want to be talking about.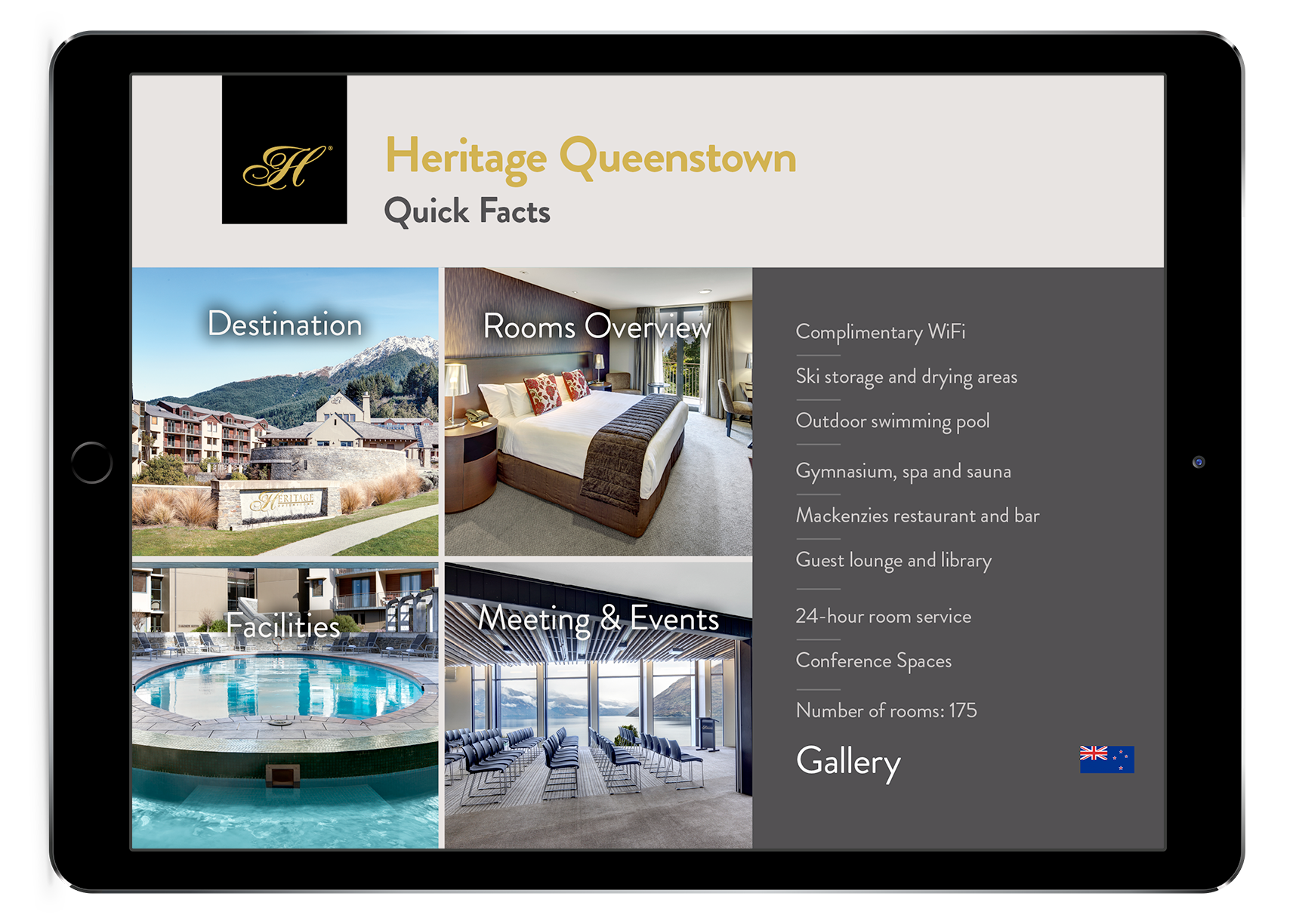 Tapping through to a specific site shows another branching menu, giving the option to talk about the destination in general, the specific rooms available, the event capabilities, or other facilities on-site. Each site also has a gallery of high-res images showing the hotel at its best.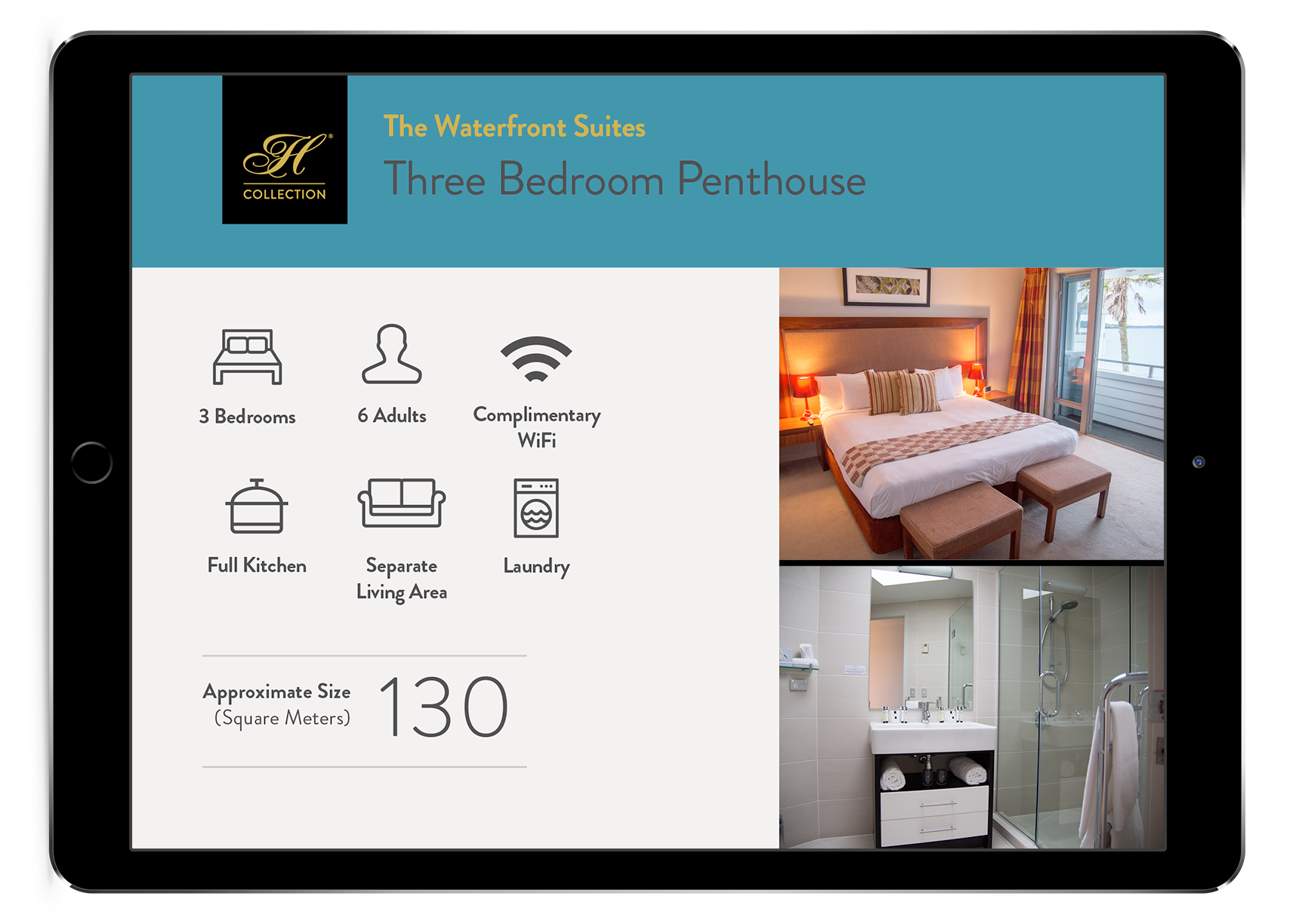 The grid-like layout allows for easy templating and updates, and can be adjusted to show more or less options and detail. These kinds of updates are easily handled by Helen, who only has to edit once or twice a month to keep everything recent and relevant.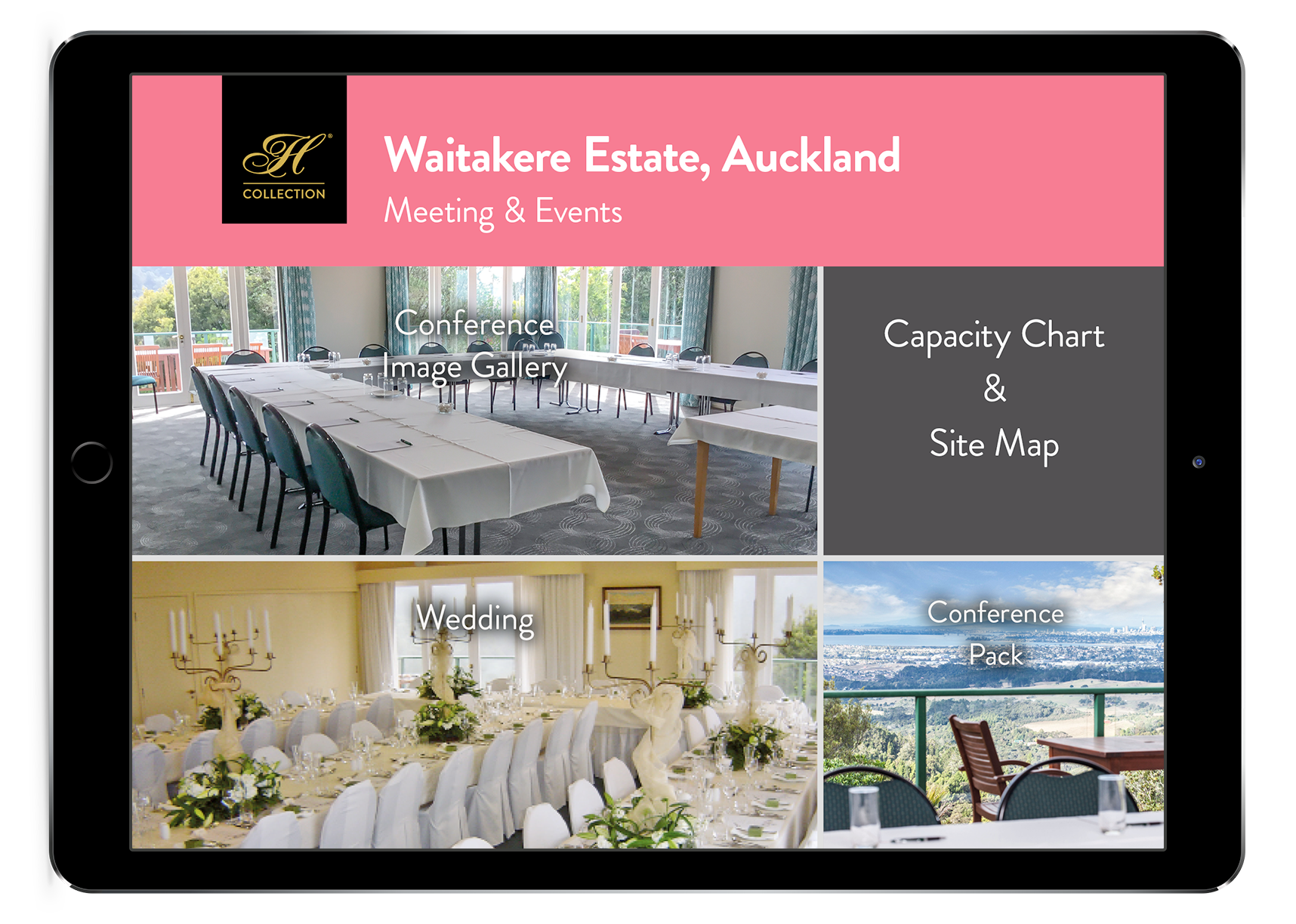 In addition to the galleries of images, more practical files can be built in as well - for example, seating plan PDFs for event management, or menu PDFs for restaurants.
This is a classic design and a really good example of using Showcase well. It's been well over a year since that greyish day in Auckland, and I'm stoked that such a committed, high-energy sales team could get the sales tool they deserve and turn it into something all their own.
If you'd like to see how you can do something similar with Showcase, why not book a free custom demo? Or drop us a line anytime - info@showcaseworkshop.com.