We're bringing back our popular Design of the Month series to spotlight one of our favorite customers, TNL International.
In August, we celebrated our six-month anniversary with TNL International; unfortunately, we couldn't throw a party because that was the month New Zealand moved back to Covid Alert Level 2 (Level 3 for Auckland). But the thought was there.
TNL International is an Australasian-owned company that provides transport, logistics, and warehousing throughout New Zealand. They're part of the TIL Logistics family, but we consider them part of the Showcase family too.
Showcase allows TNL International to bring their slideshows together in one easy-to-manage presentation. Robyn La Roche of La Roche Design created a cohesive set of slides using TNL International's signature blue palette and brand images.
Their presentation opens with TNL International's intro video. Adding an intro video to your presentations is a great way to solidify your brand presence and add a little flair to your pitch.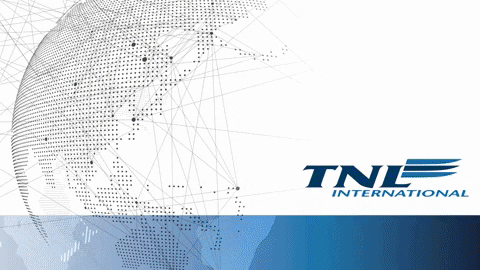 The video gives way to a sleek main menu which houses all the information you could ever need about the company — including an introduction, contacts, external links and documents, and various slideshows about the company's services.
With all their sales materials in one place, the sales team is never caught with outdated or off-brand documents. Showcase makes it easy for them to put their best foot forward each and every time, further solidifying their position as leaders in their field.
Tapping on hotspots (Showcase's fancy word for buttons) such as "Introduction", "Our Group", or "Sea Freight" takes users to individual slideshows that they can swipe through in a linear fashion.
Each slide is consistent in design, with a large, vibrant image above a concise summary of the service. The bullet points to the right of the screen make the most important points stand out for both the sales team and their prospects.
Some slides include hotspots that link to separate galleries that showcase (pun intended) the company's previous projects. Users can click or tap each image to see the full size, and swipe through them like the other slideshows.
TNL International has incorporated a lot of information into the presentation itself, but there is also a specific slide for external links and documents. Here, each partner logo is a hotspot that links to that company's website. The logos are neatly aligned and spaced which keeps this screen looking clean and easy to navigate.
From the main menu, users can also navigate to a simple Contact page for the company's four main offices. The logo and on-brand blues of the headings stand out against the crisp white and black background. It's instantly clear which contact details relate to which office. Plus, it's visually appealing!
TNL International's Showcase presentation is on-brand, easy to navigate, and aesthetically pleasing. If you want to give your sales presentations the same treatment, sign up for your free 14-day trial today!