Picture this: You're at a trade show, wandering the isles, when you come upon the booth of a fairly interesting looking vendor.
As you learn a little bit about their widgets, you realize that this could be the answer to all your problems!
The sales person is busy with someone else, so you decide to leave your information to have them contact you later and you've got two options:
A clipboard with BIC biro attached on a ratty piece of string or,
Someone's old fishbowl where you can leave your business card (and if you're really lucky, win a questionable prize.)
Suddenly, your impression of the product, and the company has dimmed a little.
Maybe there's even a line for the clipboard, or a well-meaning assistant who keeps asking people to repeat themselves as they try to take down every conceivable piece of information there is to know about you.

And you're thinking, "just get me out of here!"
Without so much as a backwards look, you move on to their competitor's booth two rows down…
From a consumer's point of view, this is annoying; from a business' point of view it's horrifying!
A potential sale lost because of an crappy data collection system.
Collect info without the clipboard
This little tragedy could have been averted if the company in question had set themselves up for success by using their iPads and Showcase to collect information instead.
We can create a custom data entry form specific to your company's needs that will allow you to collect lead information on the go, directly from your Showcase app.
These forms need to be coded so that the data can be sent back to Showcase's servers for retrieval after the show, but once they're built, they're a snap to use — and they eliminate the need for a second step of data entry. You can download all the details you gathered as a spreadsheet and easy import them into your other databases like your CRM or email software.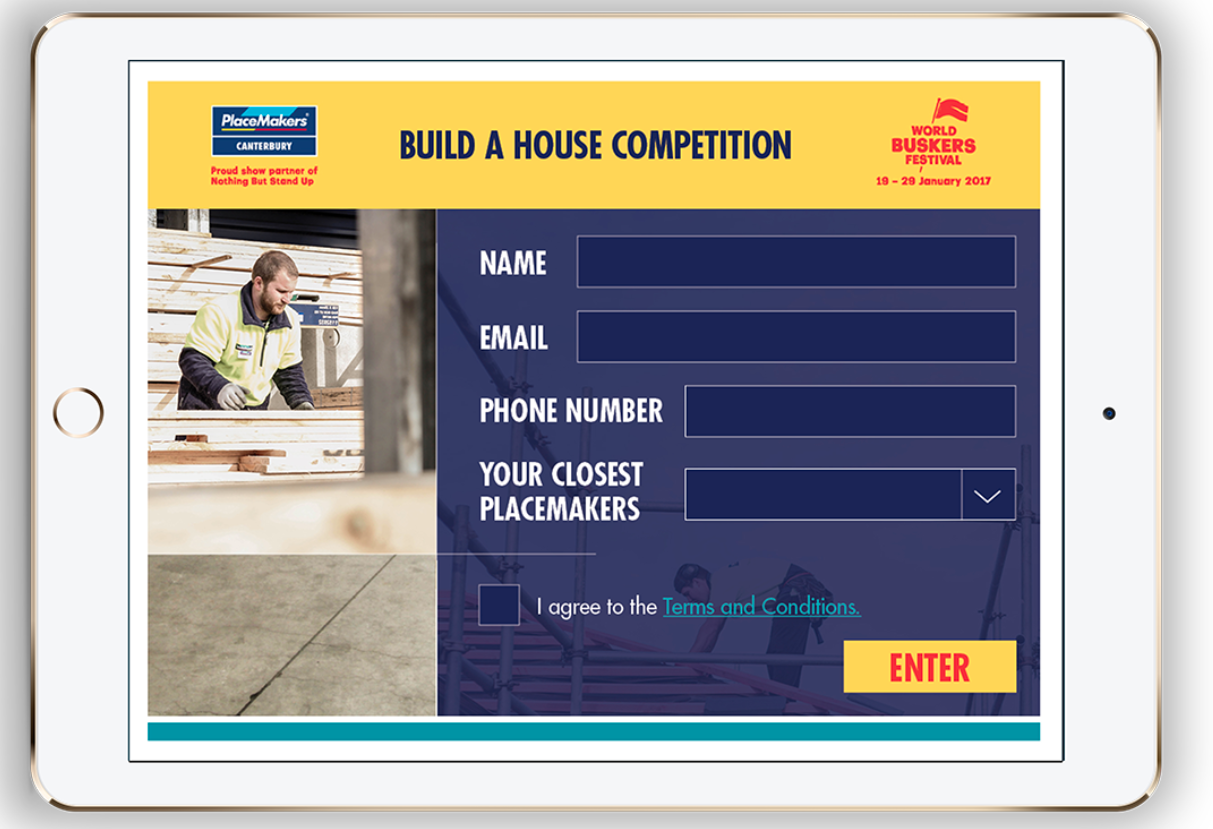 As a bonus, these forms can be added into any Showcase like any other piece of digital collateral, meaning you can prompt a prospect to input their information from within the flow of a presentation, at the most natural point in the sales conversation.
Generate custom quotes with calculators
Our forms are pretty powerful, but the magic doesn't stop there my friend.
They can even include basic calculations on how much a prospect might save, or what fees they can expect to pay. Prompt a potential customer to provide you with some basic information about themselves and their needs and you can provide a custom-tailored quote or estimate right on the spot.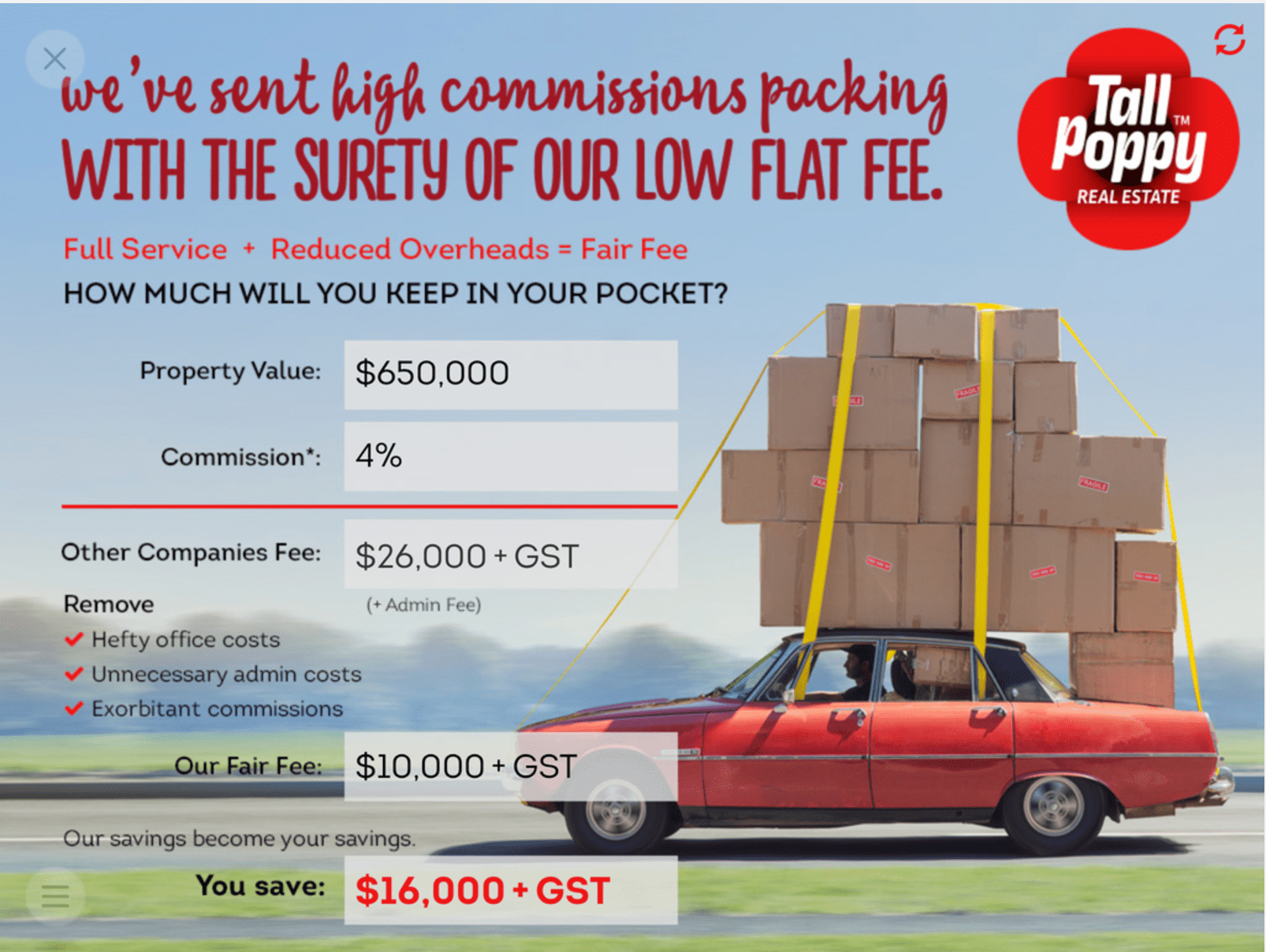 The customer loves it because it shows them exactly what they might save or expect to pay when working with you. The sales person loves it, because now they have not only the contact information but the project specifics to refer to when following up. And using Showcase's sharing feature, you can send the customer their results directly to their email, so they are left with a clear reminder to do business with you.
Switch to tablets for trade shows, conventions, and speaking opportunities
Going paper-free when collecting leads has so many benefits including:
No more clipboards! Easily collect leads with a custom form — or have us build you a calculator you can use as an interactive sales tool at the same time.
No more data entry! Eliminating the data entry step helps reduce typos and transcription errors.
Replace printed materials of all sorts with Showcase materials. No more lugging boxes of brochures and forms on the plane or paying to ship them to your destination; just set up your tablet with Showcase and let potential customers browse at their leisure. You can even easily send a copy to their email — so they don't have to lug your materials around the trade show floor.
Better for the environment. 🌲 Because what do you do with all that clipboard paper and those business cards after you go through process of data entry? Toss it.
Tablets are eye-catching and fun. Have you ever walked into a computer store and not played with the tablets on display? Everybody likes to engage with them, which gets people engaging with your sales materials. We even built a feature called Kiosk Mode so you never have to reset it.
Worried about someone walking off with your iPads? These days there are a variety of tablet stands you can buy or rent for conventions that keep your tablets exactly where they're supposed to be.
If you like the sound of retiring all your clipboards and migrating to our snazzy, calculating, data-sending forms, fire us a line at info@showcaseworkshop.com and we can let you know how to get started.
If you haven't given Showcase a try, why not sign up for a free trial and check it out for yourself? Click here to get started.