I've written before about all the great reasons to go paperless — in fact, preserving trees is a cause that's very close to our hearts here at Showcase.
Fortunately, technology is making it easier and easier to do away with paper in almost every aspect of our lives.
We can send messages, sign a contract , and pay our bills , all straight from our digital devices.
But it's a bit tougher for businesses. After all, the business world has been steeped in paper for decades — the term "paper trail" actually has a positive connotation in many business circles.
But businesses of all sizes are making commitments to reduce or even eliminate paper waste in their day-to-day operations. So in this post, I want to share some steps you can take to execute on your paperless goals and move your business to "Paperless Nirvana."
Though the nuts and bolts of your own business will vary, these are the five key things to consider when you're putting together your "go paperless" strategy, to ensure a smooth transition.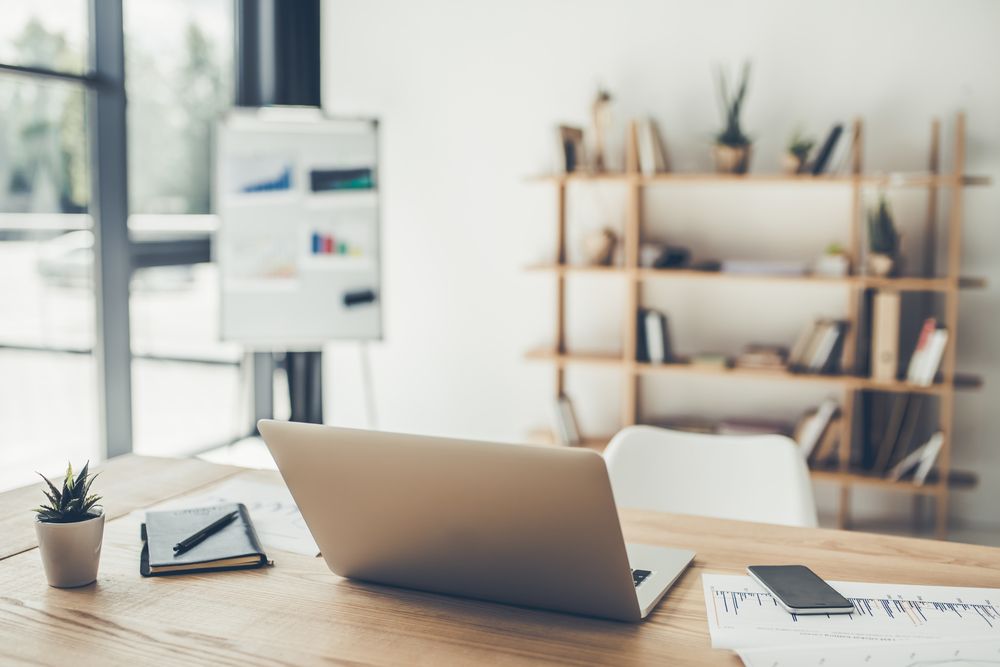 1. Take Stock of Your Existing Printed Materials
The first step to getting anywhere is knowing where you're starting from.
Obviously, you're not going to throw out all of your existing paper documents one day and go digital the next. (Although if you are, call me, I'd love to hear your plan.)
You should evaluate and list anything you have on paper — sales brochures, internal training documents, service contracts — and make a decision about what to keep on paper and what to fully digitize.
Making the list is important because you can use it as a shared roadmap if you decide to digitize in stages.
The next step is to get that selected content into digital format and store it somewhere.
The gathering together of your content is pretty straightforward (if a little tedious) because much of the content probably already exists as digital files, you just have to track 'em down. If you can, divide the work up among your team — and set deadlines.
(Pro tip: If you're sharing the work, decide on a file naming convention in advance, so everyone is doing things the same way.)
Choosing the right document management system is also key. You have a ton of options to choose from — and one size does not fit all.
You can use folder-based cloud storage like Dropbox or Box, but you should consider a more specialized document management system for specialised tasks like field sales materials or your brand resources / library.
2. Digitize Your Business Processes

Once you've evaluated and assembled your content assets, take a look at your business processes.
Are there areas where your team is using paper to get things done when they could just as easily do it electronically?
Here's a great example from an industry that is traditionally very paper-bound: auto sales. Mitsubishi Motors digitized their new vehicle delivery check-sheet so it can now be completed and signed right on the salesperson's tablet.
Contracts and agreements are also great examples of process documents that can be digitized. For example, you can use solutions like HelloSign or DocuSign for secure electronic signatures on documents that require them, and Adobe also recently released an excellent app for this task.
For expense reporting, many finance departments at enterprise level use scanning applications like Expensify, and smaller businesses can use the built-in scanning features of their accounting software like Xero to process and reimburse corporate expenses to employees.
Whatever you're currently doing with paper, the chances are high that there's a secure and robust software solution available that will let you do it digitally — and they generally speed up business processes too, while creating a secure record of every transaction.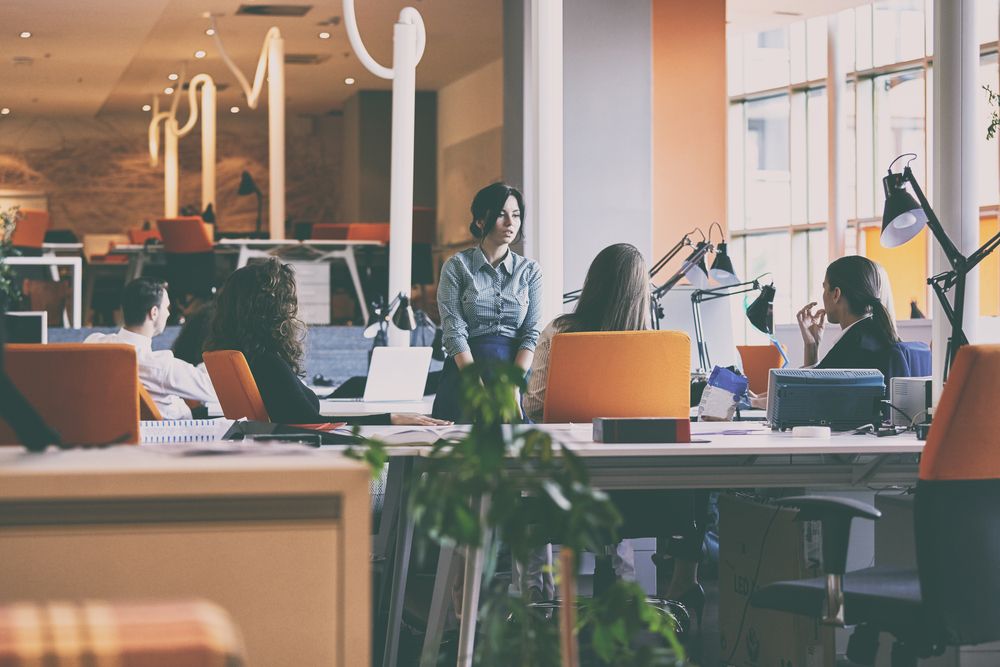 3. Get Your Employees Involved
The decision to take your business paperless may come from the top, but it takes the whole team to make a successful transition. At the end of the day, your team are the people who must adapt to and live with the new way of doing things.
This isn't just about communicating your new "paper-free" policy to your team. It's about being clear on what's going to change and how those changes will affect the way they do their work. People are attached to their habits, so if you don't communicate clearly, they may very well default back to the old way of doing things.
Apart from telling them how things will be different, you'll need to provide training on any new software you're bringing in to manage your documents (including any special features, like version control and permissions). If you're going to use Wikis to manage internal-facing information, make sure they know how to access and use those too. And most enterprise software solutions come with native apps for iOS and Android devices, so you might want to encourage your team to download and use them.
4. Create the Right Environment
James Clear writes about creating good habits, and one thing he advocates for is creating the right environment to support a new habit. In his book Atomic Habits, he describes how environment actually contributes more to sustaining a new habit than mere motivation (you can read an excerpt here).
When you design the right environment, sticking to a new habit is easier. So while it's crucially important that you provide your team with the right digital tools to accomplish the formerly paper-dependent tasks, what you really want is for them to stop using paper.
The simplest way to do this is to remove the temptation. Make your office environment a paper-free zone. Remove printers if you can or keep the printing drawer empty - having to get up and put paper in the drawer will force people to think twice about whether they really need to print. If you're all working from laptops, change your printer from wireless to wired, so your team have to walk over and plug in in order to print anything.
By introducing friction into the habit of using paper to get work done, you'll find that people shift their behaviour pretty quickly, of their own volition.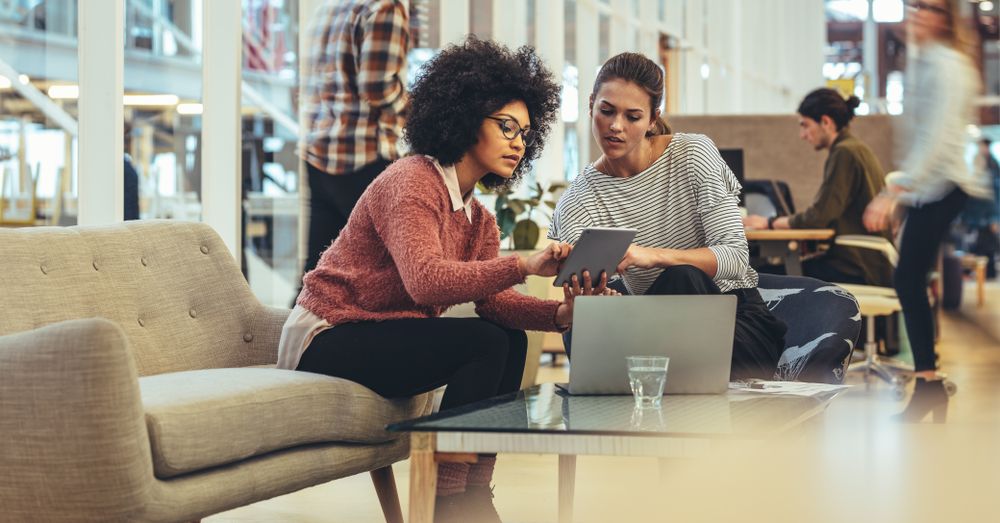 5. Tell Your Partners and Customers
One way to make sure you stick with any new habit is to tell the world about it — so share the news about your paperless quest with your business partners and customers!
Not only are you setting expectations for how some of your business processes might be changing, you're signalling a commitment to reducing waste and creating a greener future. That combination of business savvy and values creates a lot of goodwill — and sets an example for other businesses to follow.
Better yet, show them. Whether it's faster turnaround times on getting work orders and contracts signed, or digital marketing assets that are compelling and even interactive, they'll quickly see the advantages of ditching paper in favor of electronic alternatives.
And your company will look like the green star that it is!
Going Paperless Doesn't Have to Be Painful
Change might be hard, but it's not impossible — and it doesn't have to happen overnight.
The benefits you'll reap by eliminating paper from your business operations will create a lot of positive momentum. Beyond the cost savings of paper and ink, your business will run more smoothly. You'll be able to find information faster, complete work activities more efficiently, and — maybe best of all — create a more engaging experience for your prospects and customers with digital marketing assets.
Trust me, once you go paperless, you'll never go back!