Showcase revolves around it's beloved custies, and on the frontlines of custie comms is Rhiana - our Customer Success Manager and Head of Social. Come with us and delve into the mind of our resident chip fiend and RuPaul's Drag Race aficionado, in our next Meet the Team segment.
Hi Rhiana - who the heck are you?

My official title round here is Customer Success Manager and Head of Social, which pretty much means I look after our customers in all shapes and forms! I spend a lot of time working with our customers to optimise the way they use Showcase, and teaching people how to use our platform, alongside manning the Showcase helpdesk. Always talking to people all day every day, which suits me just fine.
I have a background in Interior Design studies, have two very chunky cats, and have intense love for cheesy movies, and sour beers.
How long have you worked for Showcase?  

I've just passed the 2 year mark. What's the gift for 2 years - cotton?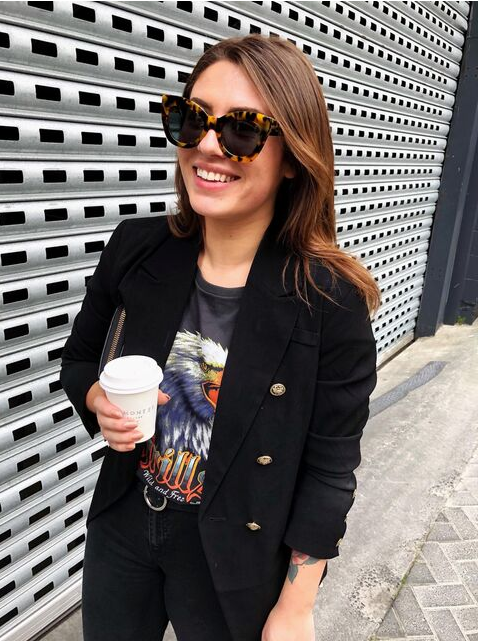 What does a typical weekend look like in the world of Rhiana?

I'm young on the outside but old on the inside - my weekends are intended for Rest, Relaxation, and Really bad movies. Usually a combo of sleeping in, watching sports with my boyfriend (voluntarily, most of the time), playing pool, reading, and trying out some fun recipes.
There's also usually beer involved to combat a never ending list of weekend chores.
What keeps you up at night?
My cats. 3am is peak 'sprinting violently through the house' time. I also spend a lot of time planning out my next travel destination (I'm thinking it's time for a Euro adventure).
What advice would you give someone new to working in the Customer Success/Customer Support world?
When I started at Showcase, I was told to open the platform and build my own showcase presentation only using the documentation and resources our customers get given. This experience starting from scratch in the exact same place as the people I help every day, really let me see where there was room for improvement. It gave me amazing context to how our platform works and what areas were harder to understand and therefore needed to be worked on in our documentation.
Take the time to think about how your customers are actually seeing and using your platform/product. It's all well and good to expect people to have a good grasp on things, but the reality is - your customer is the most important part of your business and if they're having a problem, it becomes your problem whether you perceive it as one or not.
Having the empathy and maturity to think objectively about the situation will help you immensely in working in a customer facing role - remove your personal opinions and feelings from the situation and really try to get on the same page as your customer.
Also - there is always, always room for improvement! Even if things are mega awesome, they can always be awesomer.
We've got a bunch of features, and we're pretty much making new ones all the time. What's your most used feature or function in Showcase?
Well I spend most of my time tinkering around in the backend of Showcase so this will appeal to our Admin users mostly, but my favourite feature is our 'Usages' option in the File Library.

Because I'm dealing with so many different files, showcases, and customers - my File Library gets cluttered with content quickly and I end up with a lot of old files in there that may be confusing when I need to locate a specific file on short notice. I can't deal with mess in real life so I honest to god can't stand it when my File Library is disorganised too 😂
Clicking 'Usages' to check whether files are actively used helps me do bulk deletions and keep only relevant content in my workshop.
Usages shows you anywhere that file is currently used - in any showcase, and in any state be it unpublished or published. You can't delete a file that's being used, even if it's in an unpublished showcase. No accidental slip ups, lol!
Do you have any unhealthy obsessions?
I have many obsessions, whether they're healthy or unhealthy - well that depends on your definition of unhealthy. Particular ongoing obsessions are RuPauls Drag Race, cats, and chips (Green Onion, and Chicken are top tier for me).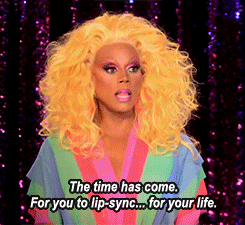 I have three big Drag shows, and one Drag convention planned already for next year.. it's a lifestyle.
What feature/function gets missed by a lot of users that you think could really help people out?
I think there's a few that are really easy to look over which is understandable, because when people use Showcase they get into a kind of rhythm and end up using the same features in the same way every time. It's hard to take some time to play with all the different functions!  
I'd say the first one is actually a new feature - Sharing History on the app! It's new and it's awesome! In the Showcase app, you can now see everything that you've shared from your account, and you can look into heaps of detail like the timeline of what your recipients are looking at, and when they opened your content. It's remarkably helpful.
It does need to be turned on for the workshop by the Admins first however, but it's so worth it! All you need to do is tap this little Sharing History option in the bottom tray of your Showcase app.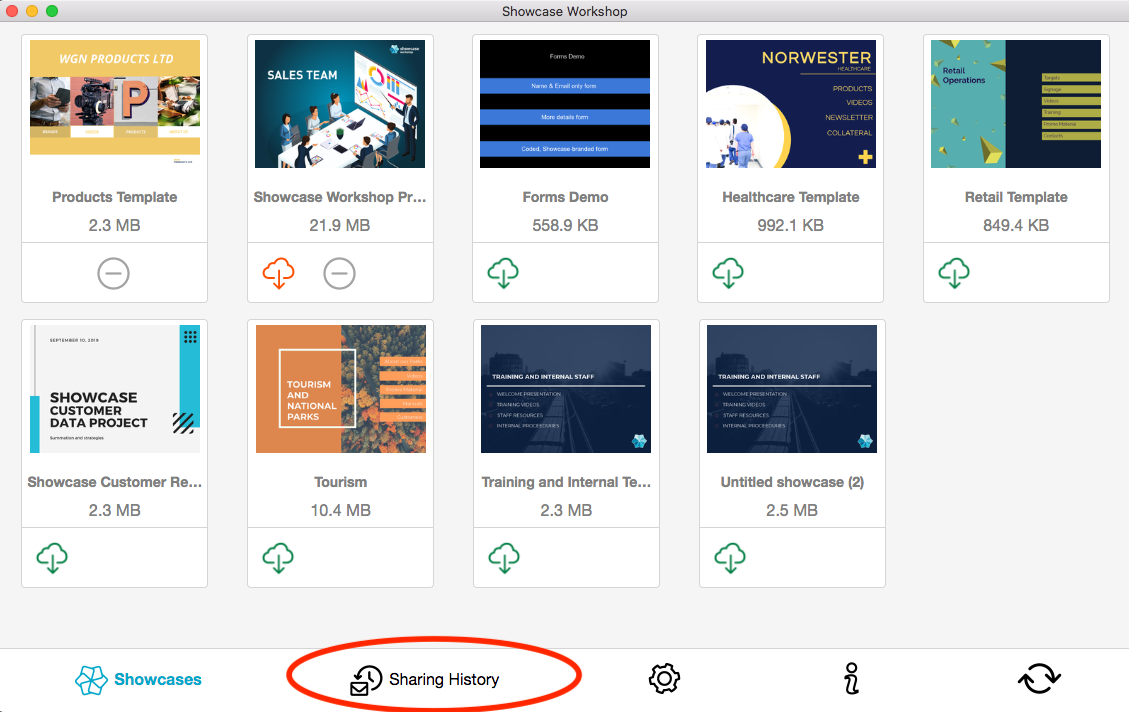 Another one I love that is sometimes missed, is a fun little one called Labels. It's exactly what it sounds like - the ability to add labels to your showcase so that it's easier to sort and define, especially if you have a large number of showcases.
If you deal with multiple product lines, multiple regions, or multiple languages and you have a showcase for each - potentially with similar designs - then you may well need a smarter way of categorising!
Labels are added by this wee tag icon at the end of your showcases: Here it is, on the right.

If you deal with multiple product lines, multiple regions, or multiple languages and you have a showcase for each - potentially with similar designs - then you may well need a smarter way of categorising.
Click the tag and it will bring up your create labels options - choose a colour, and make as many labels as you need. Using the tag option on the end of each showcase, you can then assign certain showcase to labels. Once a label has been applied, it shows at the end of the row for that showcase, so you can see at a glance which labels have been applied.

You can also see labels on the app! Your labels appear at the top of both the browser and the app home screen, and selecting a label filters your applicable showcases - you can even select multiple labels.
Man, I love a good organisational tactic.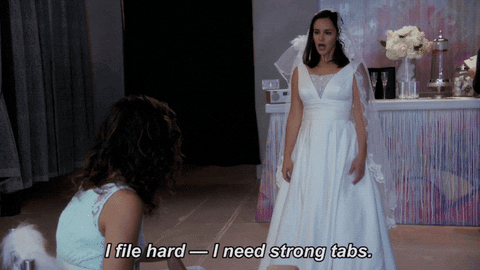 What's your favourite thing about your job?
I really love working with our customers to work through ways they can make their showcase presentations better - talking things through and looking at the overall structure and locations of content with someone can help you find room for improvement that you may not have noticed earlier. It's awesome being the person that gets to help customers learn the ins and outs of Showcase
Also the fact that my job changes from day to day, I work on so many different aspects of Showcase that I can never get into a routine and it's pretty good for keeping things interesting!
Give us 2 truths and 1 lie - let's see if we can pick the lie.
I asked a famous model at New York Fashion Week to hold my bag while I asked someone else for a photo (and she did). 📸
I hate avocados. 🥑
I can speak French. 🇫🇷