Nobody likes to think about disasters. Flood, fire, earthquake - or even things like data hacks and breaches, disease outbreaks, and chemical spills - all of these can have a serious impact on your business, while they are happening and a long time afterwards.
It's precisely because of this impact that disasters, unpleasant as they are, need to be thought about in advance - because you want to be prepared.
For most businesses, disaster preparedness or crisis management means a binder full of paper plans and processes, established 5 years ago and not touched again since.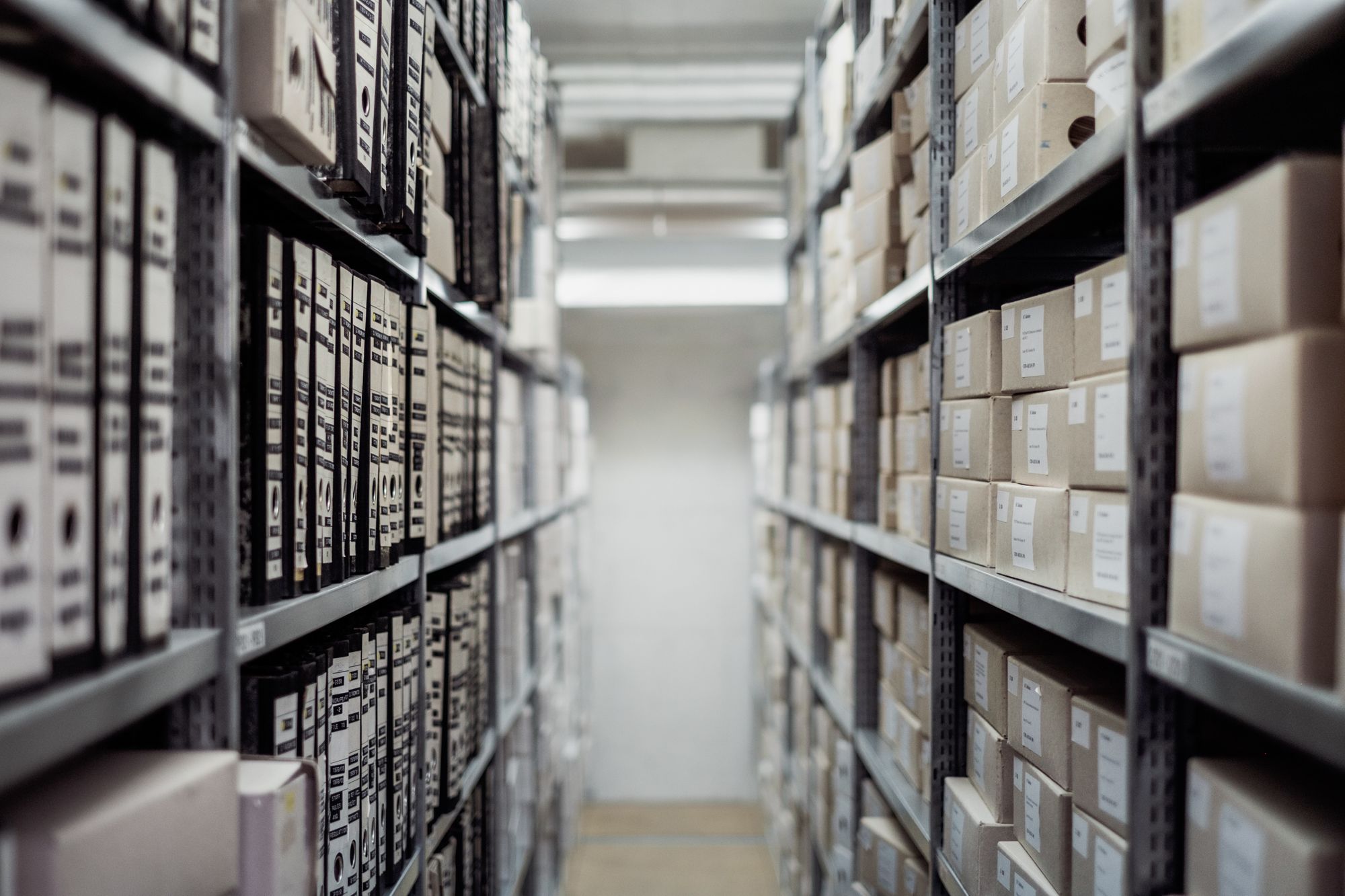 Kestrel wants to change this. They know that keeping disaster recovery processes up to date, easily accessible, and regularly reviewed and practiced is the key to true preparedness.
In addition to holding training sessions, and offering high-quality, experienced crisis management consultancy, Kestrel uses Showcase Workshop to provide their 'Talon' tool, an app-based home for all the disaster recovery documents and functions a business might need.
Showcase's offline capabilities make it ideal for the unpredictable nature of a crisis, and the fact that every staff member can have it accessible on tablet or mobile means no-one's dependent on an old paper binder behind a locked door 5 storeys up.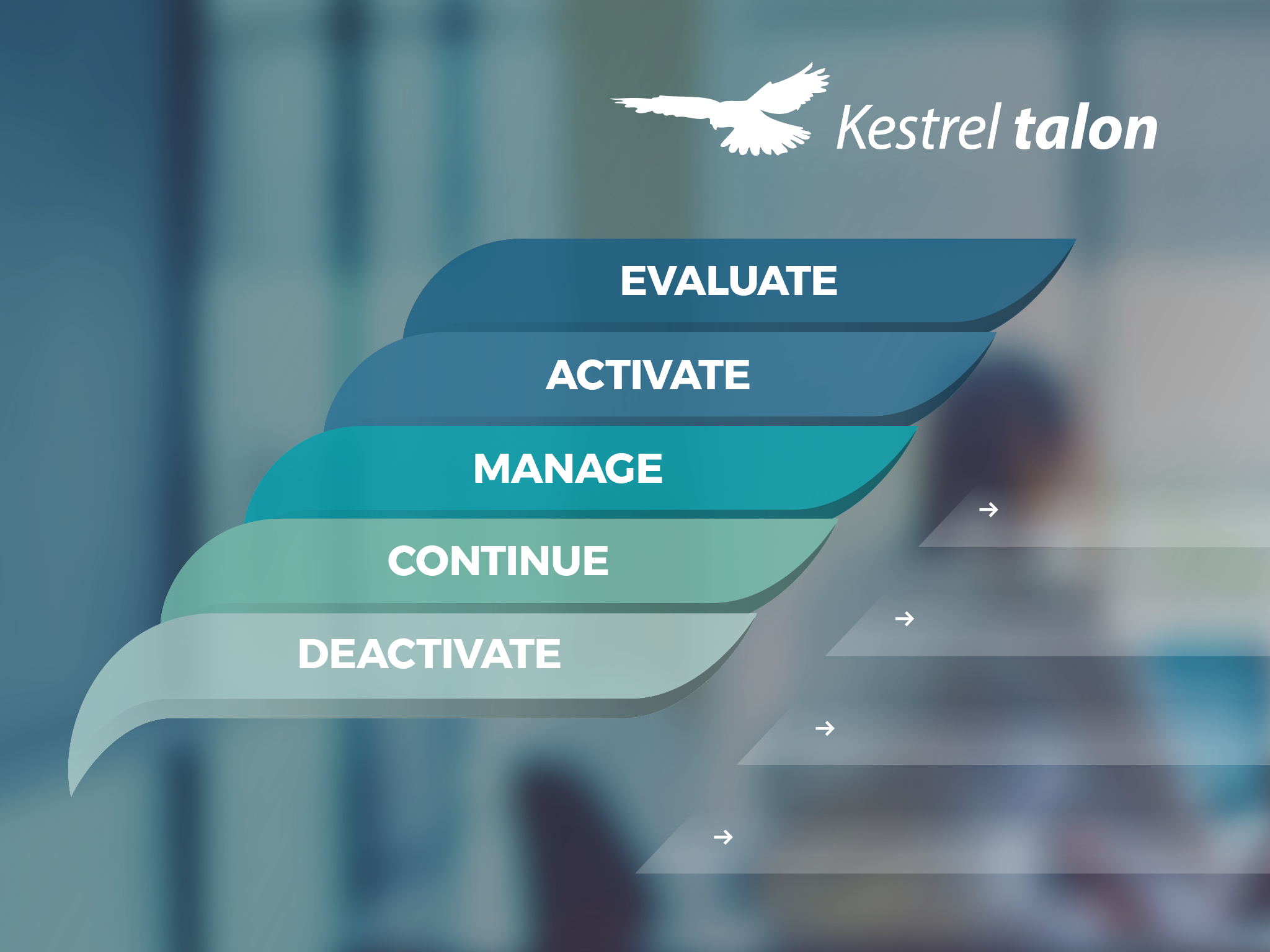 The basic Talon design is easy to use in an emergency, but readily customisable for different businesses - a service that Kestrel bundles right into their Talon subscription for maximum convenience.
In addition to housing documents and visual flowcharts of crisis recovery processes, Showcase has a couple more interactive features which allow Kestrel to truly maximise the platform.
Firstly, there's the ability to easily code in a phone number, such that when you tap a certain area of a showcase slide, the number dials. Anyone accessing Showcase on a phone therefore doesn't even need to have the correct number in their address book in order to dial an emergency contact.

Secondly, Showcase has the built-in functionality to capture user-submitted information via basic forms - a process we've detailed separately in the past.
In the case of Talon, these basic forms are used to capture a rolling log of actions taken during the crisis. This log of actions can later be reviewed to keep track of who did what when, and whether the correct process was followed.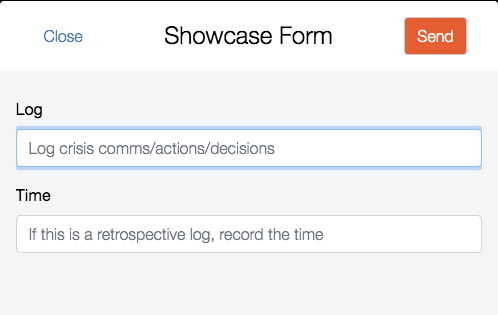 Finally, Kestrel has taken the extendable functionality of Showcase one step further with packaged HTML5 webapps. First developed by Showcase, and later in conjunction with local development shop Springload, the Talon platform has various more detailed forms and status feeds available, embedded right within the same Talon showcase inside the Showcase Workshop app.
Here's one where users can submit a detailed report of the actions being taken in a crisis: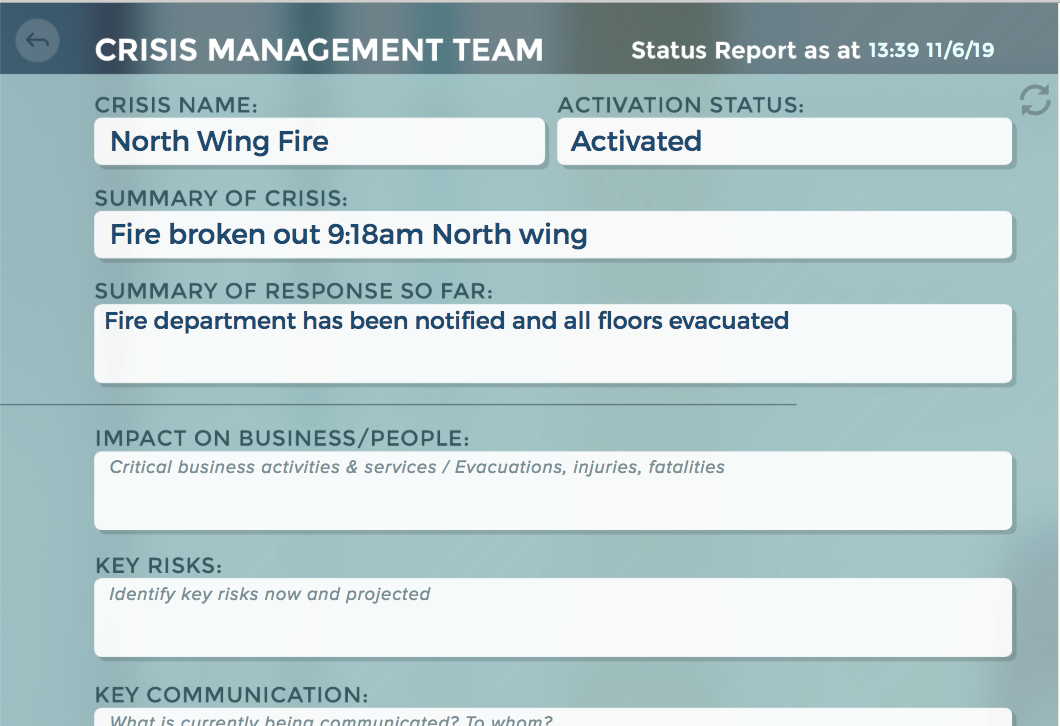 And here's a tool for users to send a text to a pre-programmed cell number advising of an emergency call or meeting about a crisis: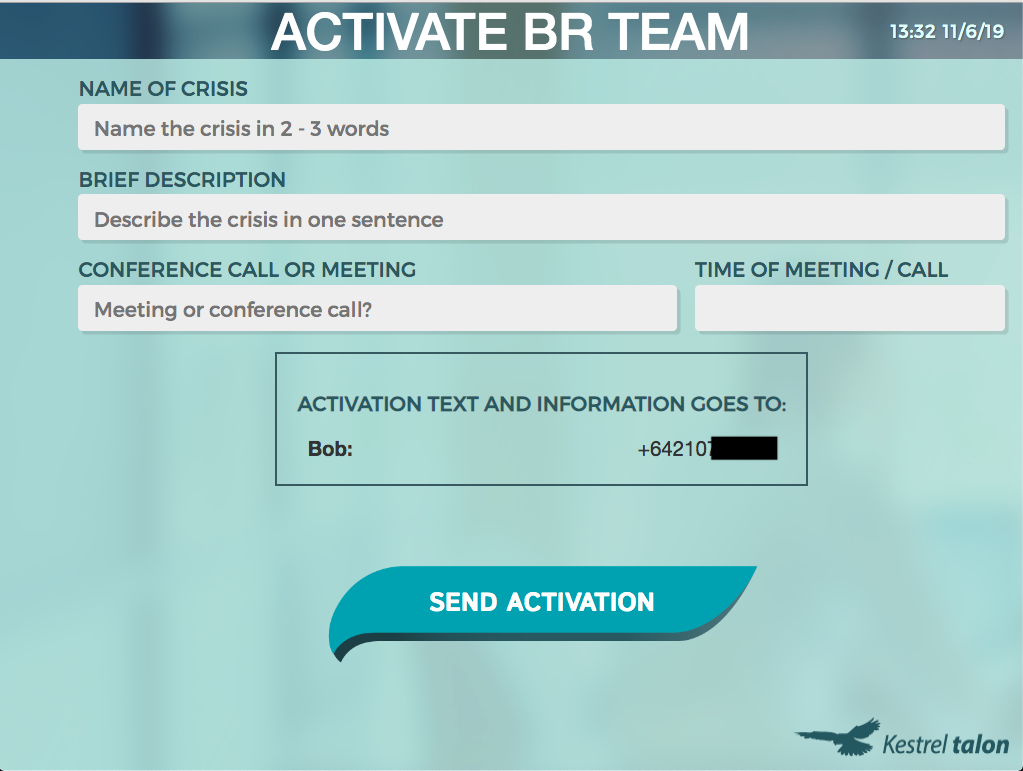 Each of the basic form, the detailed form, and the activation notifications are all logged for later review. A third HTML5 package also provides a basic 'Feed' of all of these submissions, so users can keep up to date with what's been happening in real time.
Over half a dozen Kiwi companies have switched to this modern, digital method of disaster preparedness including Wellington Airport, Powernet, and Ingram Micro.
You can join them by getting in touch with Kestrel today - or if you want to explore Showcase Workshop for your own purposes, why not book one of our enlightening video call demos?