Here at Showcase, we're in the software business.
But, we're really in the sales business.
Because we exist to help our customers close more sales.
So we're kind of psyched that sales enablement continues to mature as both a strategy and as a practice. According to CSO Insights, 61% of the companies they surveyed had dedicated sales enablement programs or functions.
What is sales enablement? In a nutshell, it's ensuring that reps have the right resources to make sales.
Sales teams function best when they can focus on selling, and not on other non-revenue generating activities.
That's where sales enablement apps come in. Today, I want to show you how the right tools can help streamline your sales process so your team can close more deals.
Sales Enablement Is a Game-Changer — With the Right Tool
As the saying goes, the devil is always in the details: Having the right sales enablement tool is key to making any sales enablement strategy a success. Here are our top must-haves for any sales enablement tool that's going to help you streamline your sales process.
Content Management: Everything in One Place
Sales reps leverage good content to get past an initial "no" and move their prospects to a "yes" all the time. That's why the cornerstone of sales enablement is arming your sales team with the most appropriate content, at just the right time.
So maybe it's no surprise that one of the biggest challenges in sales organizations that don't use a sales enablement tool is pretty basic: getting their hands on the content they need.
This is not a small problem. In fact, in the latest Docurated Sales Enablement Trends Report, they found that sales reps in 45% of organizations were looking in at least five different locations for sales content.
Five different locations. Not exactly efficient.
So what happens when your sales reps can't get their hands on that content?
According to data from CSO Insights in their 2018 Sales Enablement Report, they close fewer deals. In fact, CSO Insights found that organizations that shared their sales content on a single platform had higher win rates (8.1% more) than those organizations that used email to distribute content to sales teams, or stored it in multiple repositories.
Storing your sales content in one centralized place is table stakes for any sales enablement strategy, and a sales enablement tool makes the process easy. Your content repository becomes a "single source of truth" for the organization, so anyone using it knows they have the latest and greatest version of any particular content asset. No more shared drives or internal wikis. Magic.
Sharing Capabilities: Getting the Right Information to the Right People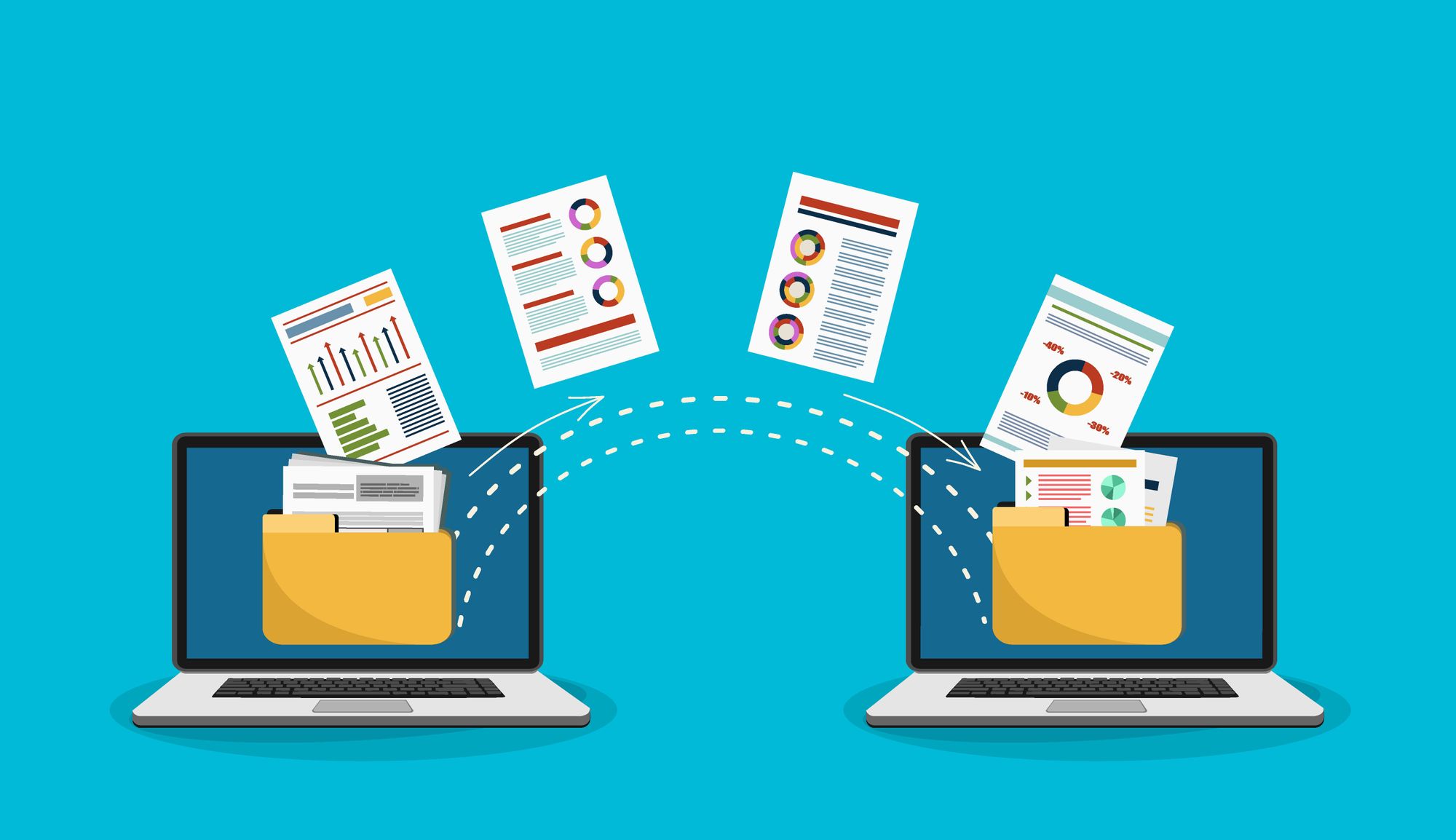 Making sure your sales team knows where to find the content they need is one thing — but making it easy for them to share it with their prospects and customers is another.
Imagine one of your sales reps in the middle of a sales presentation. The prospect is interested, but wonders if your solution could work for a business in her industry. Fortunately, your marketing team has a case study for that…and all your sales rep has to do is get into your content repository, download the file, attach it to an email, add a quick note, and click Send.
Sounds clunky (not to mention kinda "last century"), right?
A good sales enablement tool makes it easy to get your content into your customer's hands, at just the right time. All you need is an email address, and your sales enablement platform does the rest.
Being able to share content directly from the place it's stored removes all the friction of doing it the old-fashioned way, whether your sales rep is sitting in his prospect's office or following up by phone. In other words, the fewer steps your sales rep has to take to deliver the right content to a prospect, the more time he has for selling.
(And ideally, your prospects will be able to share that content with their stakeholders and do some additional persuading for you!)
Mobile Access: Information Any Time, Anywhere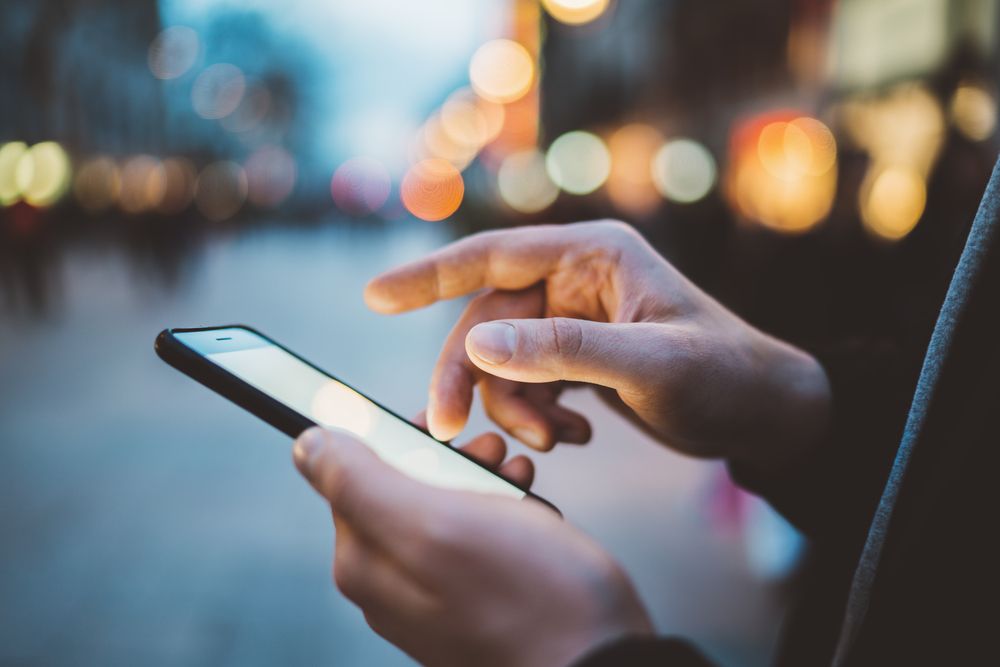 Sales work has pretty much always been "mobile" — just ask any door-to-door salesman how many encyclopedia sets he sold from the comfort of his office!
But seriously, sales reps do a lot of their work in the field. And not just when they're visiting customer sites: Sales conversations can happen anywhere, including conferences and trade shows. #AlwaysBeSelling.
While some sales reps may be organized enough to carry their sales presentations with them everywhere on a thumb drive, that solution is less than ideal — and not that flexible if your prezo doesn't include just the right content for the conversation you're having.
This is why it's so important to have access to your sales content no matter where you are. Being able to showcase the right material, in the middle of a sales conversation, is critical to keeping momentum going — especially when the conversation takes an unexpected turn. Your sales rep can quickly overcome an objection or reassure a prospect by pulling up the right piece of content, on the spot.
So it goes without saying that a good sales enablement platform must support mobile access on any operating system. Whether they're using a smartphone, a tablet, or a laptop, your sales reps need to be able to get the content they need to keep their sales conversations going.
(Another key point: Viewing content in your sales enablement tool shouldn't depend on an active internet connection. Your sales enablement app should let you download your content to your device and display it in the field as if you were connected to the system.)
Analytics: Measuring the True ROI of Your Content
I've written before about the need for Marketing to understand how Sales is using the content they produce. After all, a key element of streamlining the sales process is getting alignment between the sales and marketing teams, so everyone is on the same page about what converts prospects into customers.
The key to determining which content is working (and which isn't) is data. If you can track which content assets are getting shared most, and which pieces are shared with prospects who become customers, you'll quickly get traction on which marketing efforts have a bigger payoff.
But you can't know any of that unless you have a tool that gives you the information.
This is where a good sales enablement platform really shines. By tracking how your content is being used, you create a virtuous feedback loop between your sales and marketing organizations. Not only can you get insight into what content your sales team is using most often, you can gain real-time visibility into the actions your customers are taking with your content, creating more opportunities to improve the customer experience and focus on high-impact areas for content.
(And the more granular the metrics, the better — like seeing which parts of a particular content piece your prospects are spending longer on, or sharing with others.)
Sales Enablement Apps Make Life Easier
Trust me on this: Sales enablement is much more than a buzzword. If you're serious about your sales enablement strategy, you need a robust sales enablement tool.
We understand the challenges facing today's marketing and sales organizations, and we built our app to meet them.
Of course, you have many options to choose from, but in my not-so-unbiased view, Showcase can meet all of your needs.
With robust analytics that let you see exactly how your marketing assets are being used, flexible presentation options that let you tailor your content to any conversation easily, always-on access to the material from anywhere, you'll have everything you need at your fingertips to close more deals, faster.
And with all that friction out of the way, your sales process will be smoother than ever!