Imagine every person on your sales team being able to deliver a perfect sales presentation — on the fly — anywhere, any time.
No need to worry about plugs or dongles, no need to print anything out or carry around heavy catalogs or sales materials, no more wondering if the laptop will speak to the projector or if there will be wifi…
We've entered the age of iPad sales presentations: fast, mobile, responsive, and easy to use. And it's easier than ever to deliver a professional, customized sales presentation from literally anywhere in the world.
(Special note: I'm going to say iPad at lot in this blog post but of course, you should take each occurrence to mean "iPad or any other kind of tablet".)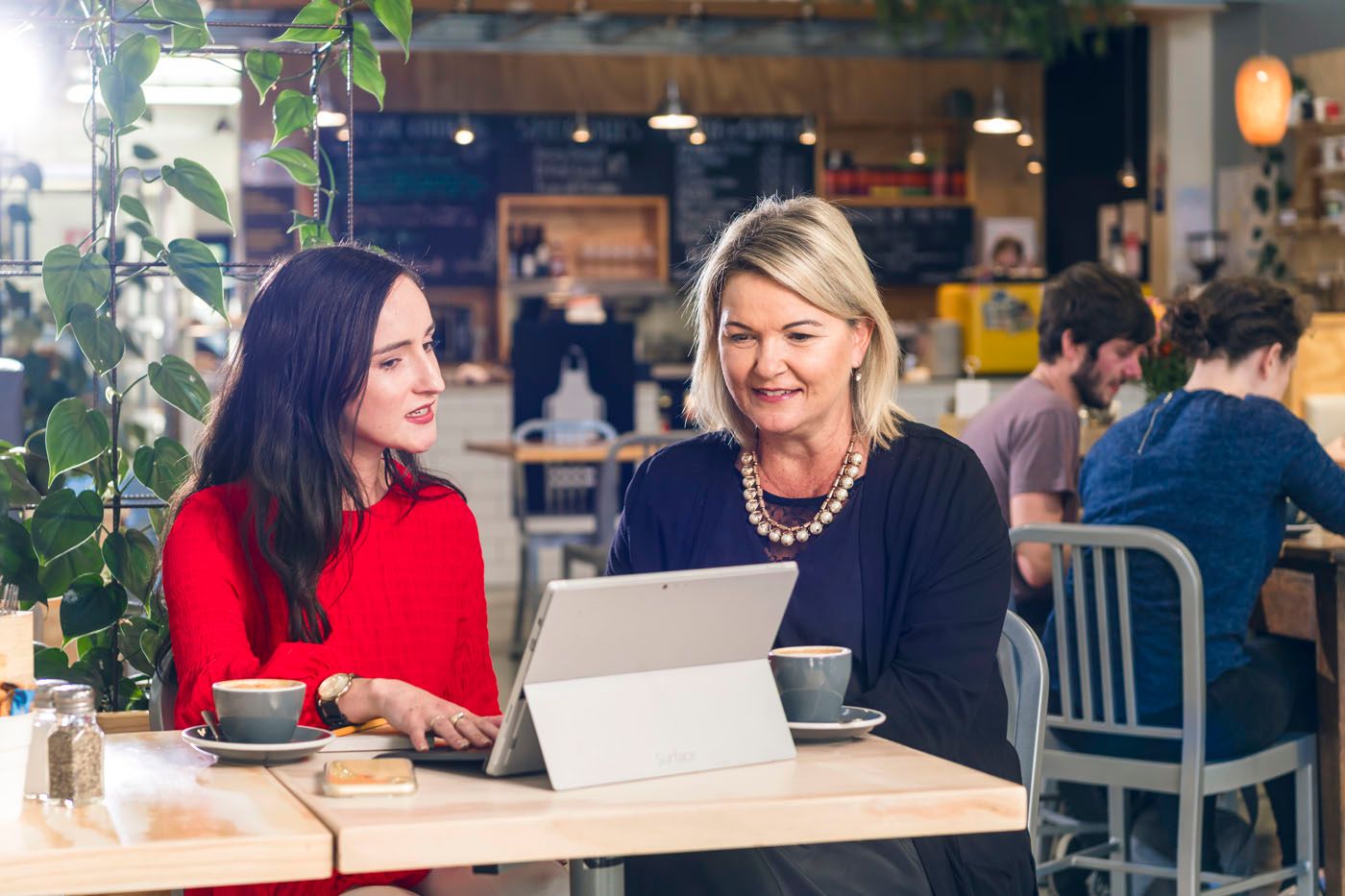 Using an iPad for sales presentations is the future
If your sales team is still carting around heavy printed sales materials, they are living in the past — and wasting a ton of time, energy, and money. (In fact, we've got 10 good reasons to stop spending your marketing budget on printed materials right here.)
Maybe you've already moved to digital presentations, but now your sales team are lugging around their laptops instead of boxes full of catalogs. Laptops are important tools for a lot of things but they may not be the best tool for delivering sales presentations, because they are bulky, heavy, and difficult to connect to other pieces of tech (like big-screen TVs or projectors).
But using an iPad for sales presentations solves a lot of these problems all at once:
An iPad weighs about a pound / 500gm and is much more portable than a laptop or printed materials.
It's intimate and informal, allowing you to share with a small group…
But it's easy to transmit information by bluetooth to projectors and other devices if you're presenting to a crowd in a more formal setting.
Digital files are easy to update and manipulate.
And you can include multimedia like videos and walkthroughs.
Some iPads come with wireless connectivity, eliminating the need to connect to a customer's wifi.
Plus, you have other tools at your fingertips for emailing, scheduling your next meeting, hosting video calls, writing orders, taking payment information and more.
In short, an iPad is the sales person's office in a single device, making it easier than ever for her to be productive and efficient on the road or in the office.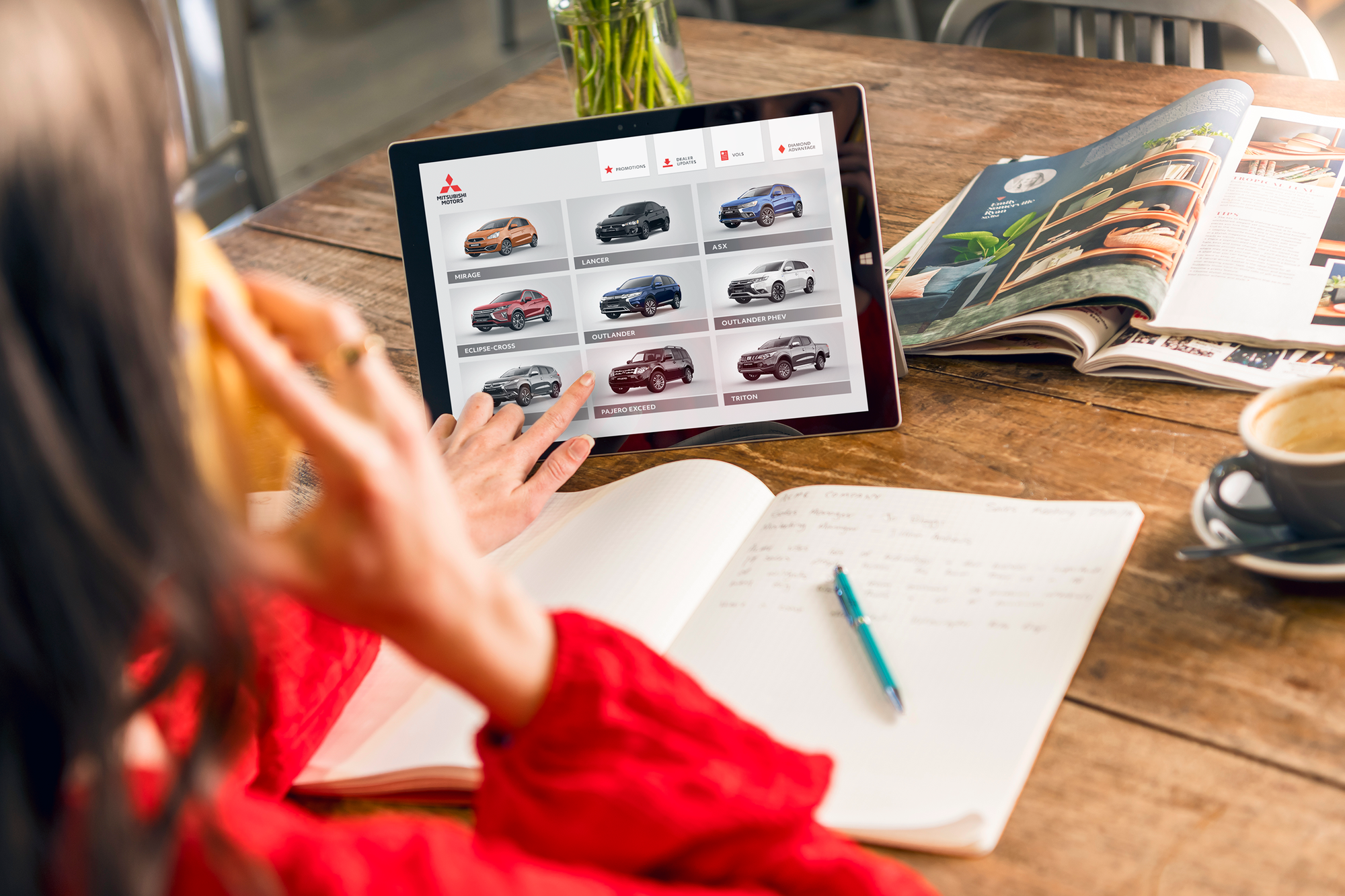 Go further with an iPad app for sales enablement
Some of this could be accomplished with the standard apps that come with any iPad, but you can deliver truly seamless sales presentations on an iPad with a dedicated sales enablement app like Showcase Workshop.
With Showcase Workshop, you go a step beyond simple iPad sales presentations, and you can:
Presentation mode for a professional iPad sales presentation every time.
Manage libraries (we call them showcases) of sales materials easily and update files once for everyone — and every device — on the team in minutes.
Easily collate sales materials for a particular customer and share them with the click of a button.
Managers can control which files can be edited and distributed and which can't.
Got different file types? No need to switch between apps to show a slide presentation, high res photos, digital video, screen recordings and more: Showcase works with a wide range of file types.
Works on any device — whether everyone on your team has an iPad or not.
Get real time data and track how your customers are interacting with the information for sales insights.
Find the right content in seconds to answer customer questions on the fly.
Easily share files during meetings that can be emailed to your customer, no matter how big the file or the format.
The adaptability that a sales enablement app for your iPad provides makes your sales team more agile, better able to respond to customer needs, and able to spend more time finding new customers instead of searching for the right sales collateral — or the right dongle.
Wondering if using an iPad for sales presentations is right for your team? Click here to schedule a demo with our team and we can walk you through how Showcase Workshop works and explain the many benefits of using it on your mobile devices.