Right now, selling and buying face-to-face isn't an option. But guess what? Showcase is designed to take your presentations anywhere — including the comfort of your own home! Showcase works just as well when you're selling remotely, and it's already right there at your fingertips.
Here are three ways to ensure your screen-to-screen selling is just as successful as when you're face-to-face.
Get in front of your showcase
We live in the age of virtual meetings, video conferencing, and screen-sharing — so why not take full advantage of that when making your sales pitches?
Your showcases took time and effort to perfect, so you don't want to leave them sitting around collecting metaphorical dust while we wait out COVID-19. Instead, try incorporating them into video meetings with prospective customers.
First, open the Showcase app on your device (it's the fetching blue flower icon if you didn't know).

If you don't have the Showcase app installed on your device, hop to it and download it for free from your chosen app store.
We've also got a web-based version that you can use straight from your browser — although we recommend using the desktop or tablet app if you're sharing your screen as video calling can strain your internet connection.
With your snazzy app, you can bring your stellar presentations straight to your prospects' couches!
Pick your favorite video conferencing/virtual meeting software and share your screen — and showcase presentation — while you talk your customer through your pitch.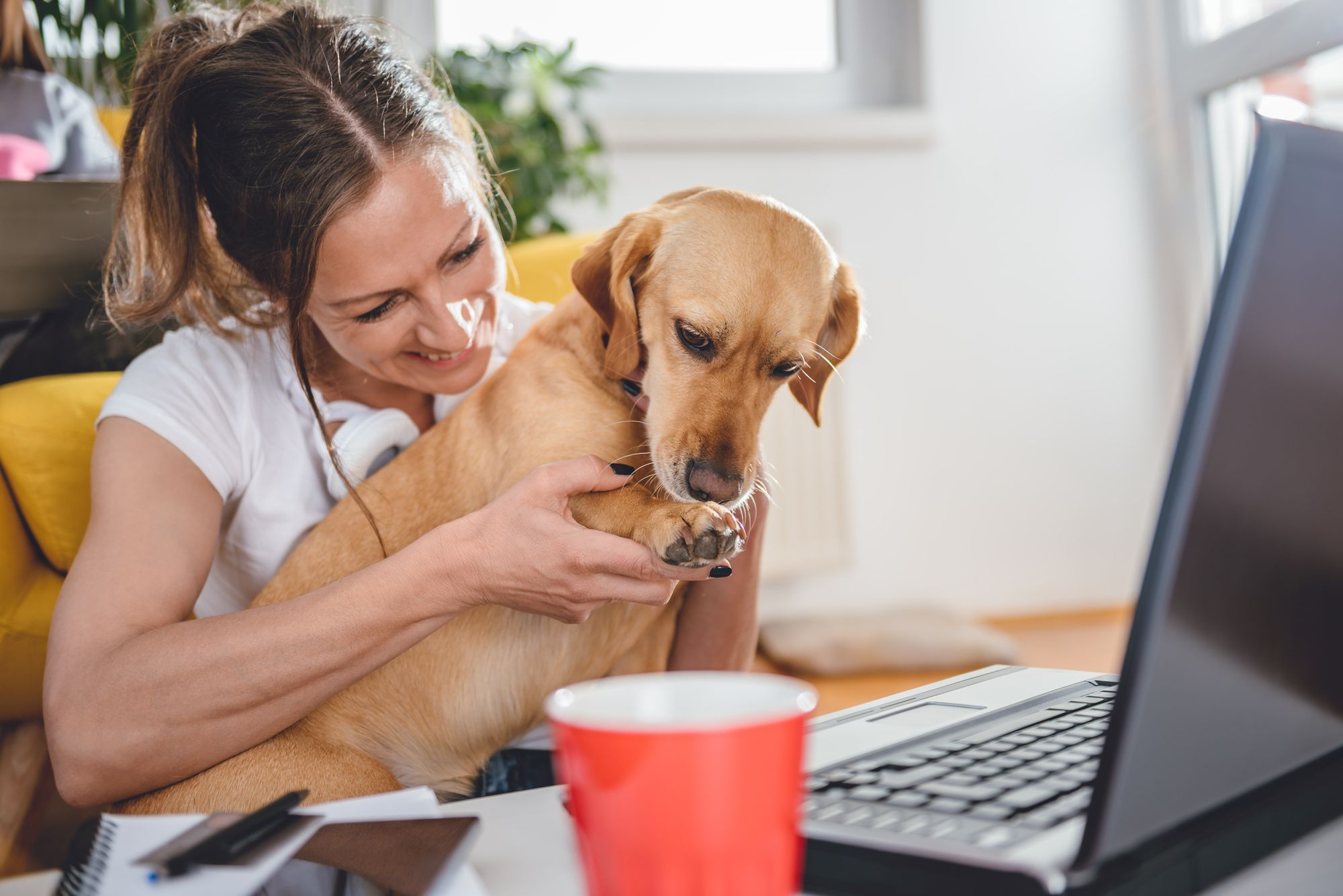 Sharing is caring
After your meeting (or perhaps even during your meeting!) it's a good idea to share some of your material with your audience to keep your pitch fresh in their minds.
You can share showcases from the app or from the web-based version on your computer. The sharing option is in the top right corner when you're viewing a showcase. Look for the square with a bent arrow pointing to the right.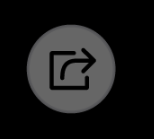 This will bring up a list of files you can share. Depending on the showcase's settings, you can share the whole showcase or individual files related to or within the showcase — or a mix of both.
Admin and Editor users have the power to change these settings, so they're the ones to befriend if you want to share something that's not on the list!
You can send content as an email from the app or via a link that you copy and paste into your own email, text message, or messaging service like Slack or Skype. This is great for adding a personal touch — without the touch, of course.
Track the results
With Showcase's Sharing History, you can track whether your recipients opened and/or downloaded your files! This will make you seem like an absolute wizard in front of your prospects.
You can access Sharing History from your app or by clicking Reporting > Sharing History on the web-based version.
Choose one of your lucky recipients from the left column to see if they've opened your showcase and/or downloaded your files. If they have, now is a great time to  follow up!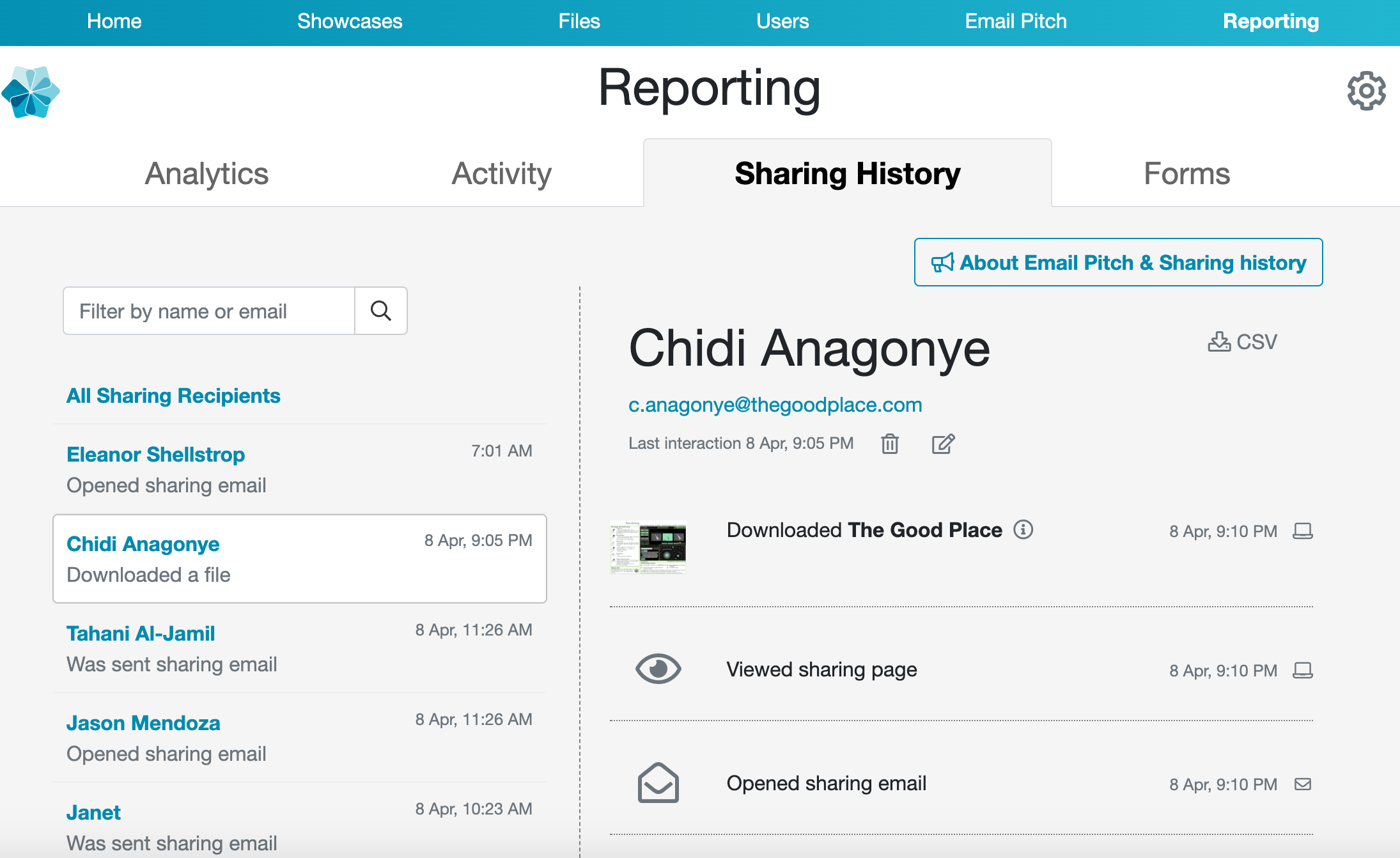 If you don't want to sit around clicking 'refresh', you'll also get email notifications when recipients view your content. If you really want to impress them, give them a call or flick them an email 15–30 minutes after this — you'll feel like a total pro even if you're still in your PJs.
Start your 14-day free trial of Showcase Workshop or schedule a free demo today!
If you have any questions or would like a handy PDF guide about remote selling to stick on your wall, please email the friendly help desk team at helpdesk@showcaseworkshop.com.