You may be familiar with Showcase Workshop as a sales enablement tool that your team can use to share presentations, digital brochures, videos, animations, calculators, forms, and more with prospects.
But did you know that it's also an effective way to communicate quickly to a large, distributed team?
As I write this article, COVID-19 is disrupting business-as-usual on a global scale, but what that actually looks like is different not just from country to country, but from state to state, county to county, and even down to the city or neighborhood level.
That means that some large distributed companies may be dealing not just with changing regulations, operations, and business hours at a single location, but across many different jurisdictions.
Communicating those changes quickly and clearly can be challenging, but you can use Showcase as an internal communications tool to make it easier.
Our friends at Stun have created a free template especially for communicating with your team about COVID-19 — send us an email if you'd like a copy that you can edit for your own team.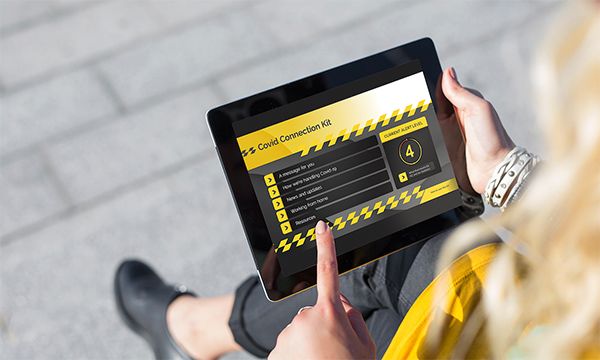 Showcase updates users automatically
Administrators have control over the documents inside each of their showcases and can make changes that are immediately distributed to every user.
In a sales and marketing context, this is both useful and essential for keeping materials up to date and consistently branded, then easily distributing new materials company-wide.
But it can also be used for company updates. With a showcase specifically for internal communications and policy updates, your admin team can update those documents at a moment's notice, then push the updates to every user immediately for them to view on any device they have available — phone, tablet, or computer.
Admins can also send an email notification to users or a subset of users, letting them know that the documents have been updated.
With Showcase, employees always have the most up-to-date information without having to scroll through email chains or worry about looking at the wrong version.
Admins could use this to communicate operating hours, social distancing rules, cleaning and sanitation procedures, work-from-home or sick leave policies, healthcare policies, and more.
We know this sort of internal communication works well in Showcase because we already have clients putting it to good use.
The Warehouse, for example, distributed updated planograms and schematics to managers at all their retail locations.
ARCO, ampm, and ExxonMobil all do something similar for their sites.
And of course, we drink our own champagne ;)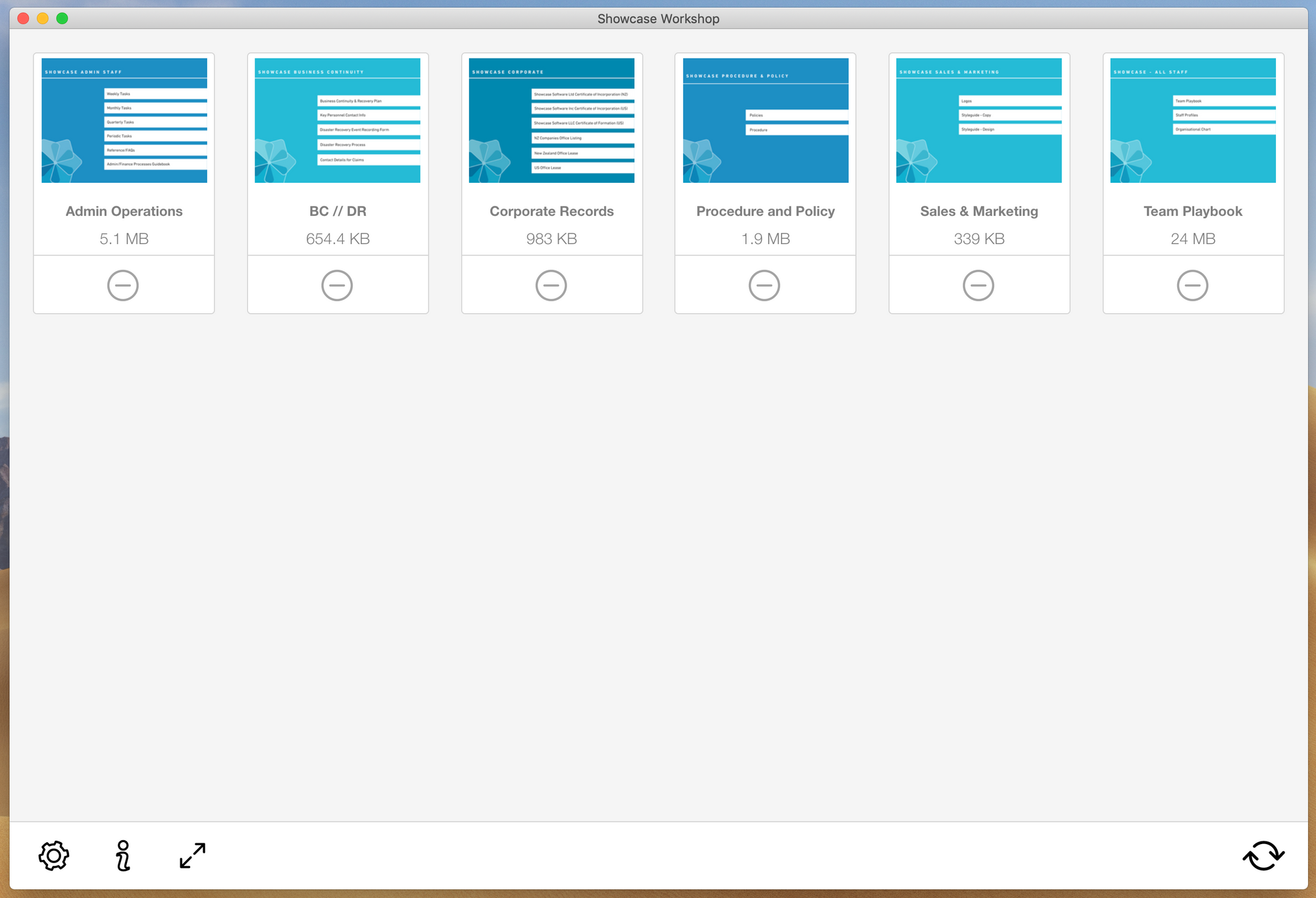 How to use Showcase for your internal communications
Creating an internal policy showcase is as easy as setting up any other showcase inside your app.
We can imagine lots of scenarios where this functionality could be extremely useful for companies working to comply with the fast-changing regulations of what is and is not allowed and appropriate for their businesses right now.
If your team is suddenly working from home, an internal showcase can be a great way to keep everyone up to date.
If your business is deemed essential and is still operating at full or reduced capacity, keeping staff updated on what that looks like and how things are changing is essential. New health and safety policies, time schedules, and HR information needs to be distributed quickly and clearly.
Let us help you envision how you can put Showcase to work in your business beyond sales and marketing. Contact your account manager if you're already a Showcase customer, or request a free demo if you'd like to experience Showcase for yourself.