VIP Pass is our latest feature to help you get your sales presentations out into the world. It's currently only available on the web version of Showcase Workshop but we'll be rolling it out in the apps over the next couple of weeks. Watch this space!
If you've ever been to a theme park, you understand the agony of the "hurry up and wait".
Eager and excited, you arrive at the park with high expectations about the fun ahead — only to be greeted by long lines and waiting sometimes for hours to get your turn at the good stuff.
That's why many parks have introduced their own version of a VIP Pass that lets you jump the line and get to the good stuff faster. No more waiting around while your husband begs you for candy and soda (or is that just me?!); you can show up and jump in right away.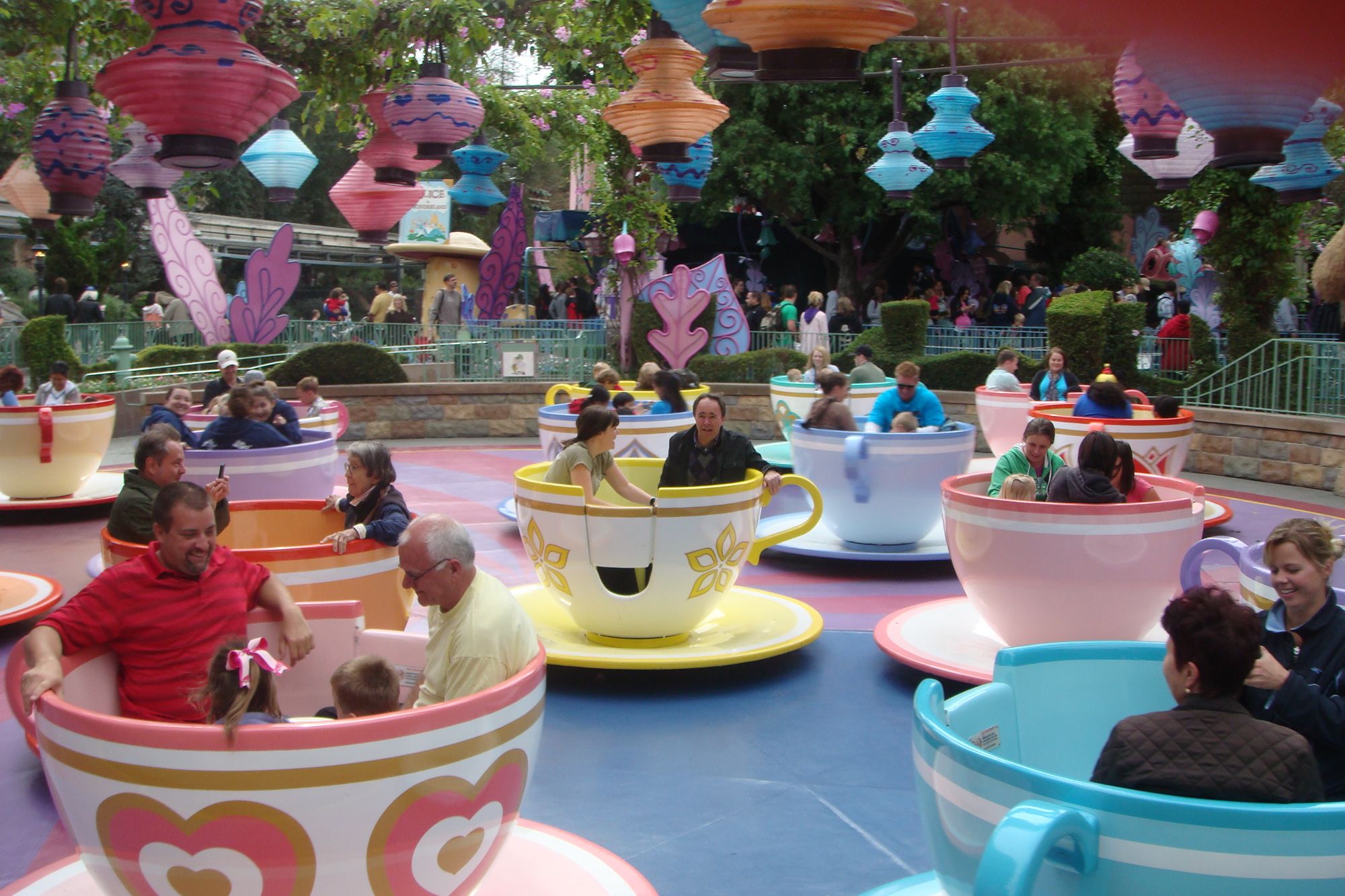 Wouldn't it be awesome if you could replicate that experience for your potential customers? Remove the velvet ropes and let them jump to the good stuff immediately?
Well, now you can.
Introducing VIP Pass
The new VIP Pass feature from your friends at Showcase Workshop gives your prospects the VIP experience: a link taking them straight to your best material.
No landing pages, no separate emails, just right to the good stuff.
What kind of good stuff? Could be a digital presentation featuring your products, services, sales decks, videos, catalogues, whatever! But most importantly, no waiting.
Here's how it works:
Select your most incredible, face melting sales materials — a single presentation or a whole collection of files
Create a customized VIP Pass link (for example: showcaseworkshop.com/share/eyepoppingpresentation)
Share the link with abandon! Social media posts, group chat, email signatures, text messages — anywhere you can share a URL, you can now share your best materials.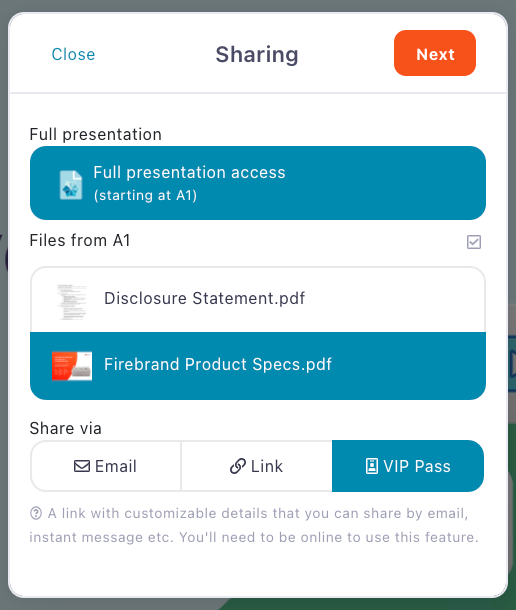 Why VIP Pass?
In the past, Showcase has focused on tools and features for face-to-face sales presentations.
But, like many of our clients, we found ourselves making a swift pivot to virtual sales presentations in early March. In our own sales calls, we found that it would be really helpful to be able to share a presentation with no barriers whatsoever. Previously, there was an extra screen a recipient had to click through to get to the good stuff. One click might not seem like much, but it was a bump in an otherwise smooth experience we wanted to eliminate.
At the same time, a number of customers were also approaching us asking if Showcase could become a kind of virtual trade show for their products — to replace the trade shows they could no longer attend.
We realised a fully public option for showcase would accomplish both of these goals so we set about building it!
Use VIP Pass anywhere you can share a URL
The new VIP Pass links are versatile. You can put a VIP Pass link on your website, in your social media, and even make it part of your email signature to take people straight to your latest sales material.  
For existing customers, this will mean creating a seperate showcase presentation specifically for public use. It  probably won't have the more privileged company information that you include in the showcase presentations you build for your own sales team.
Consider a new product launch as an example. Most companies don't solely rely on in-person meetings to launch a new product (even in "normal" times); they want to promote it through as many channels as possible.
Now, with VIP Pass, you can create one beautiful product launch presentation in Showcase Workshop, and then link it from all your marketing channels:
Email existing customers and prospects that you can't visit in person and let them jump directly to the presentation with one click.
Share to all your social media channels to engage prospects who haven't given you an email address yet.
Share the link on your product web page or in a blog post — no downloads or separate apps required.
Ask your entire team to add the link to their email signatures and take advantage of every conversation.
Chatting with someone via messenger, text, or phone? Text or instant message a VIP Pass link right to them.
VIP Pass links are designed to help your team be more productive and communicate more effectively — no matter where or how they like to do so.
And especially now, with teams working remotely and in-person meetings still on hold, having a fast and easy way to share information with potential customers is vital.
Even better, your VIP Pass links still feature the great Showcase analytics, so you can see how many people are engaging, with what material, and for how long — no matter where they accessed the URL in the first place.  
If you want to track how email performs versus say social media, you can create separate VIP Pass links and track the data separately. Likewise, if you want to track your best prospects separately from one and other, create VIP Pass links just for them as individuals and make this known in your customization: showcaseworkshop.com/share/presentationforfartsmcgee
Every Showcase user will get the VIP Pass upgrade automatically, so look for it in your apps. Want to get all the nitty-gritty details for how it works? Check out our Knowledge Base for the full scoop.