Amrop is about connection. They've found a way to connect the world's most dynamic organisations with quality, candidates for leadership and executive positions.
The results speak for themselves with 75 offices in 49 countries, Amrop is one of the world's largest retained executive search partnerships. And within Amrop's Netherlands division, sits one of Showcase Workshops biggest ambassadors - Eelco van Eijck.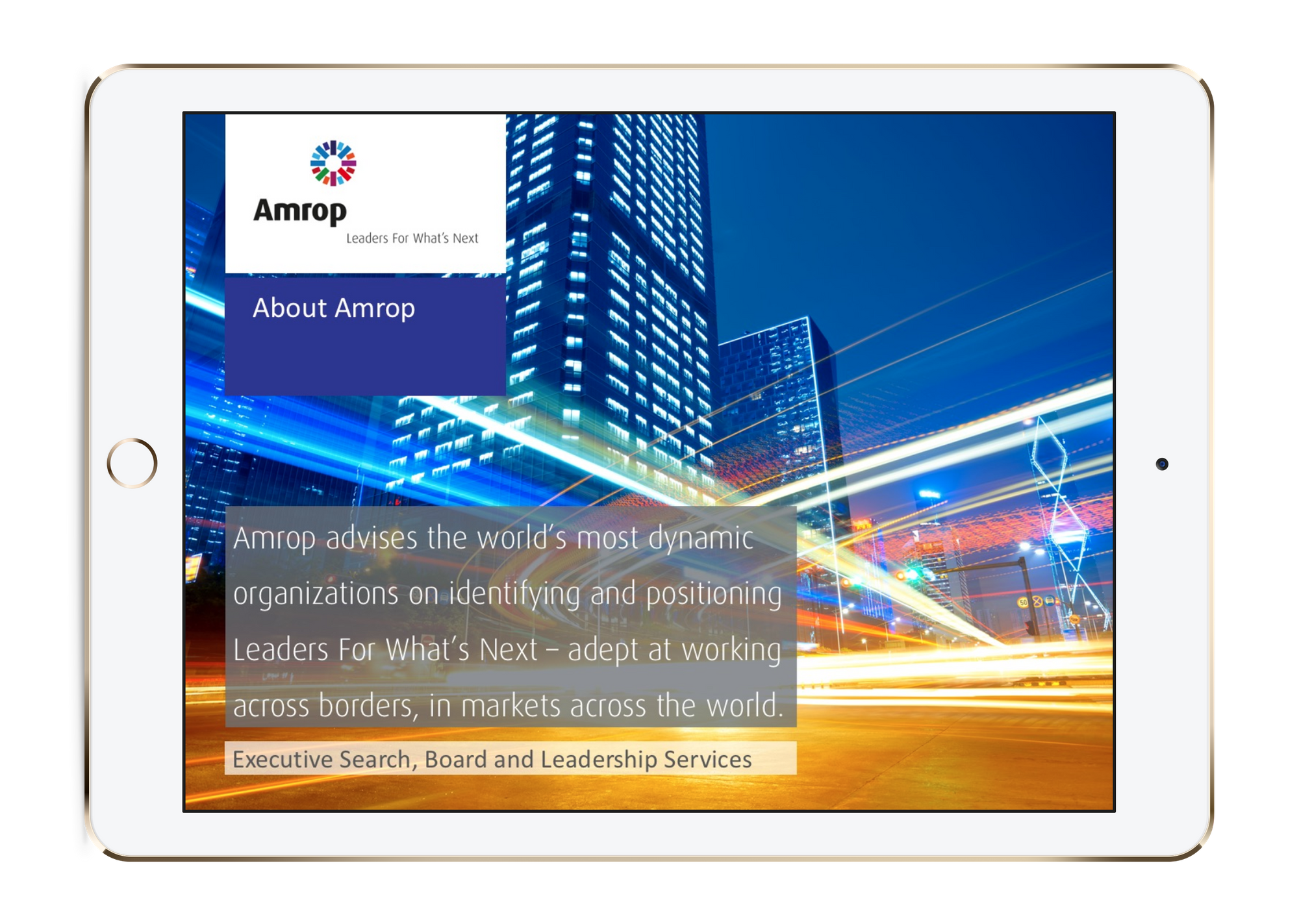 We spoke to Managing Partner Eelco about how he has implemented Showcase into his daily business, how it helps him with his clients, and why exactly he made the move from PowerPoint and paperwork, into the future of presenting.