"One of the challenges of being a small family-owned winery is that we don't have the resources and people to compete with the big guys," says Jeff Hart, Managing Director of the successful Jackson Estate Winery, located in New Zealand's famous Sauvignon Blanc Marlborough region.
"Exporting wine from New Zealand to the US and Europe is the only way we can be successful, and that success is largely in the hands of our international distributors."
Jeff has been running Jackson Estate since 2014, after it was acquired by the Benton Family.
"It was a fast learning curve for me," laughs Jeff who is an accountant and business manager with no previous experience in the wine industry.
"What gave me a lot of concern was how the Jackson Estate brand story was represented globally by our distributor partners. Basically, we had no control over that." says Jeff. "We gave our Distributors photography, tasting notes, videos – all the resources they asked for, but we weren't seeing how that stuff was being used or how our story was being told to retailers, bars and restaurants."
Jeff brought in Stun to help recraft the Jackson Estate story and create a digital sales toolkit that Jackson Estate would have global control over.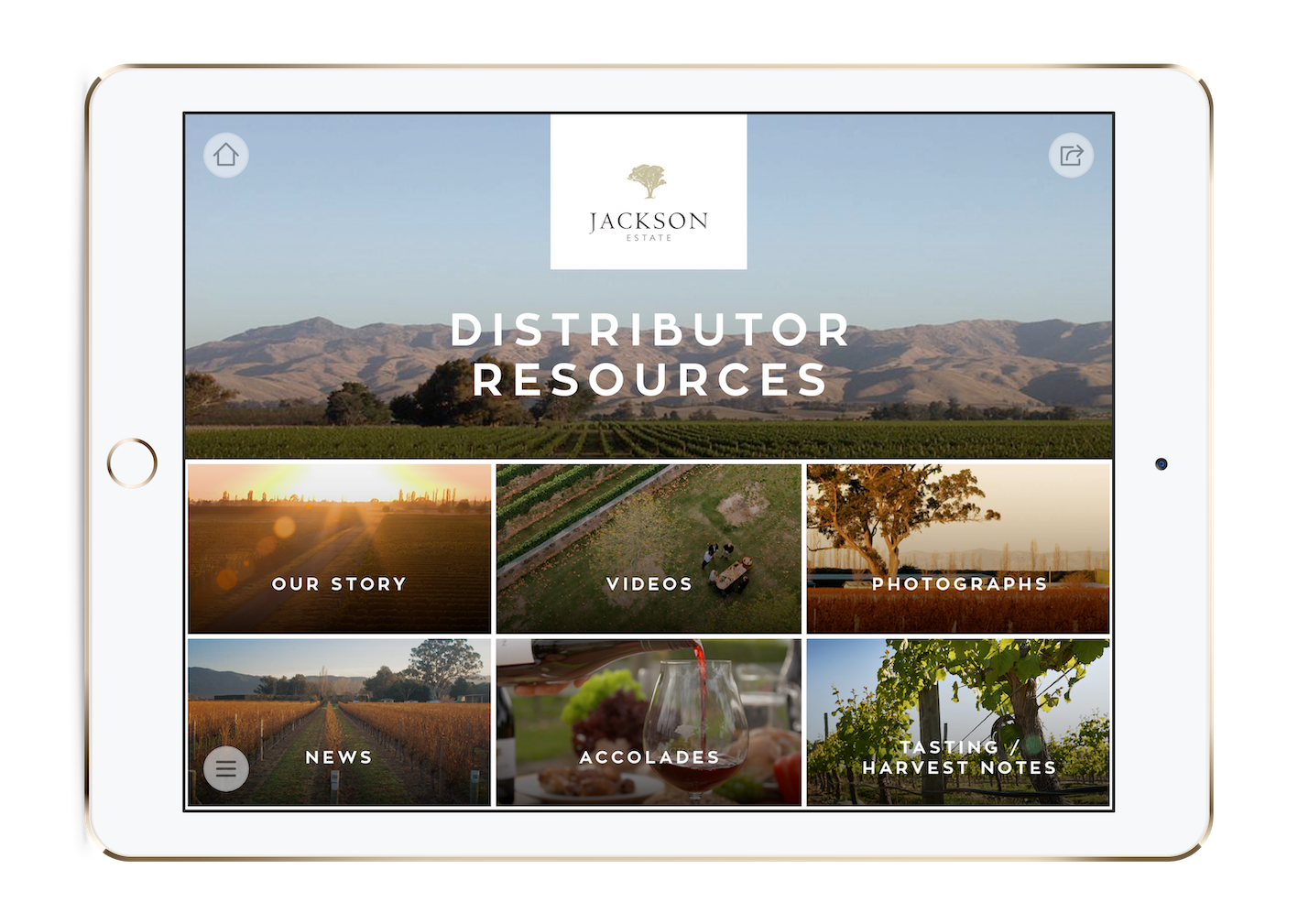 "We got our website right and then we focused on a digital sales toolkit that could be tailored for each market we operate in. I wanted us to have the ability to have relevant content available to each market so the sales people didn't need to go hunting for the resources they needed. I also wanted it to be fast. One tap on a tablet or phone screen and everything you need is there," says Jeff.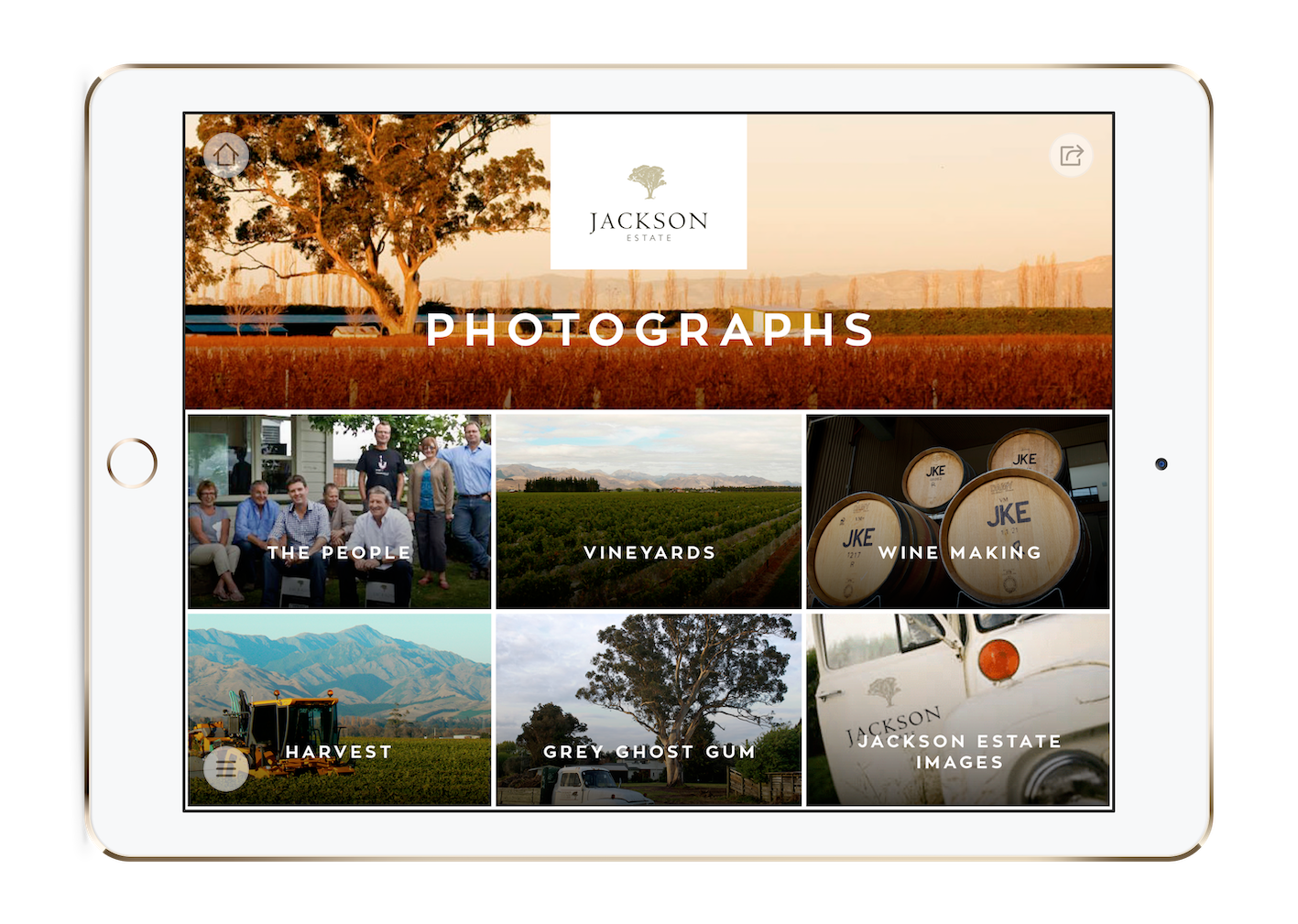 "There were also two features of the toolkit we loved straight out of the box. The ability to update content like videos and slides ourselves was a great way to ensure we could control costs, and seeing analytics on who was using the toolkit and what they used it for was incredible. That also gave us the chance to enhance what worked and discard what didn't."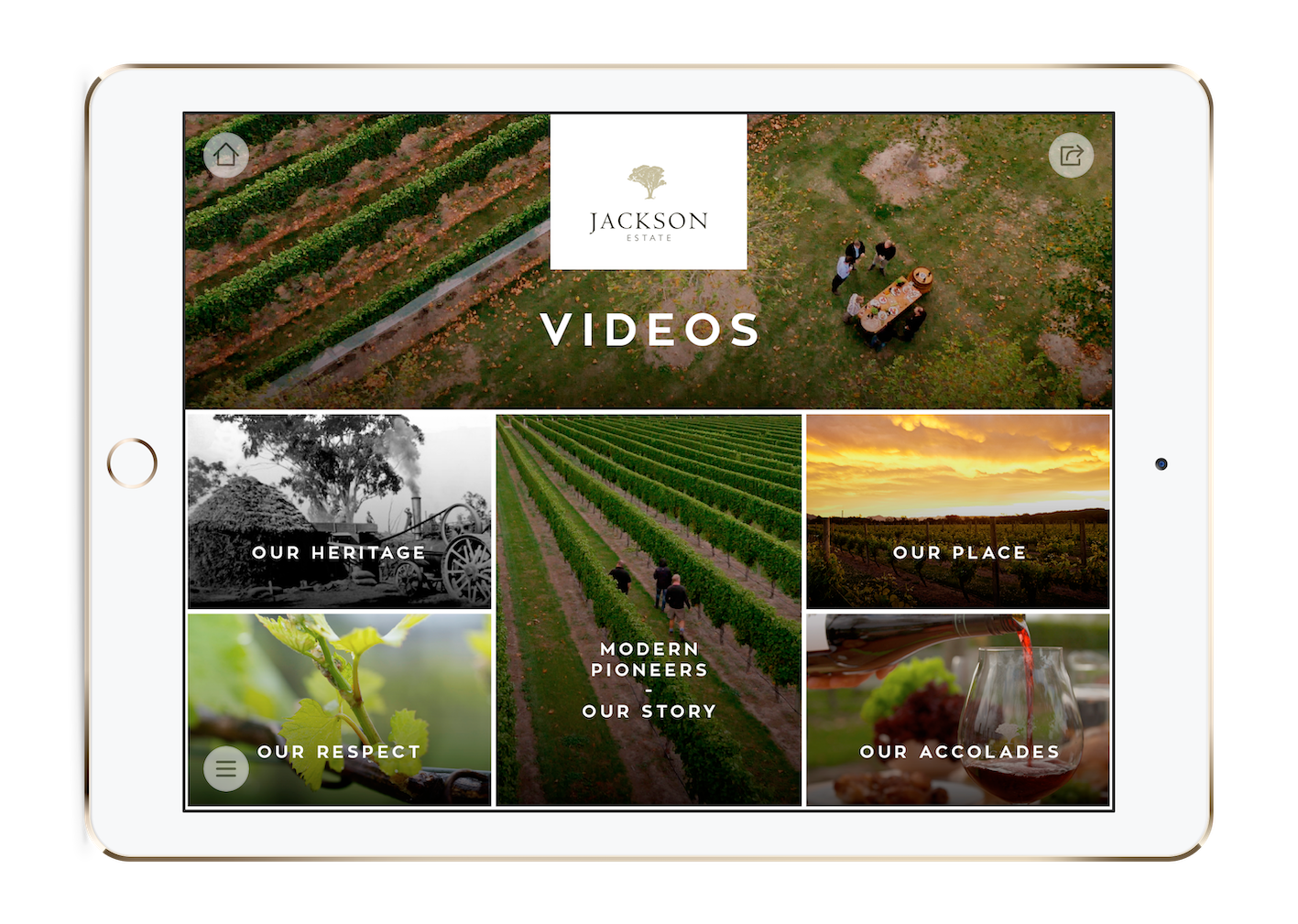 "Today, we have a toolkit that the users just love. Everything is there. They don't need to create new slide decks or go hunting for the latest tasting notes. We do all of those updates behind the scenes," says Jeff. "Not only that, it looks beautiful. It's not Dropbox ... it's an app and it functions like one. I believe it gives us a competitive advantage. The others have clunky slides or dog eared brochures. Our stuff is cutting edge."
"When the sales teams can tell our story exactly as it was designed to be told, we see a measurable sales lift," says Jeff. "The toolkit creates such a distinctive experience for customers. They get to see our vineyards, our wine making process and the people that actually put it in the bottle. Seeing that enables understanding, and understanding leads to purchase."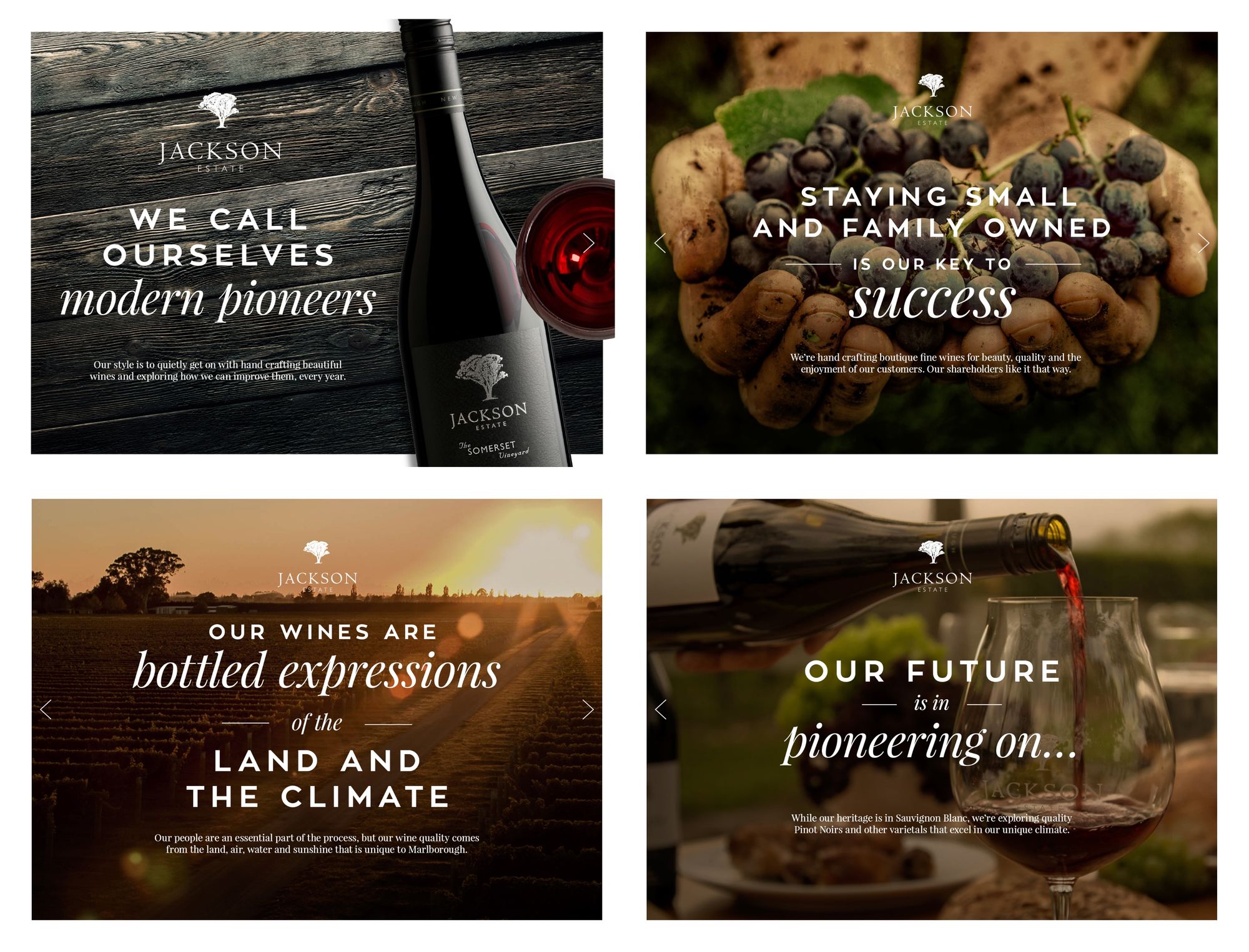 If you'd like more control over the way your brand story is told, start a free 14 day trial of Showcase Workshop.
If this whole story really just made you feel like a glass of wine, visit www.jacksonestate.co.nz