Will Cass doesn't muck around. And as Product Manager at PartsTrader, he knows that his reps can't muck around either. They only have a short window of time to introduce the PartsTrader proposition to mechanics and business owners.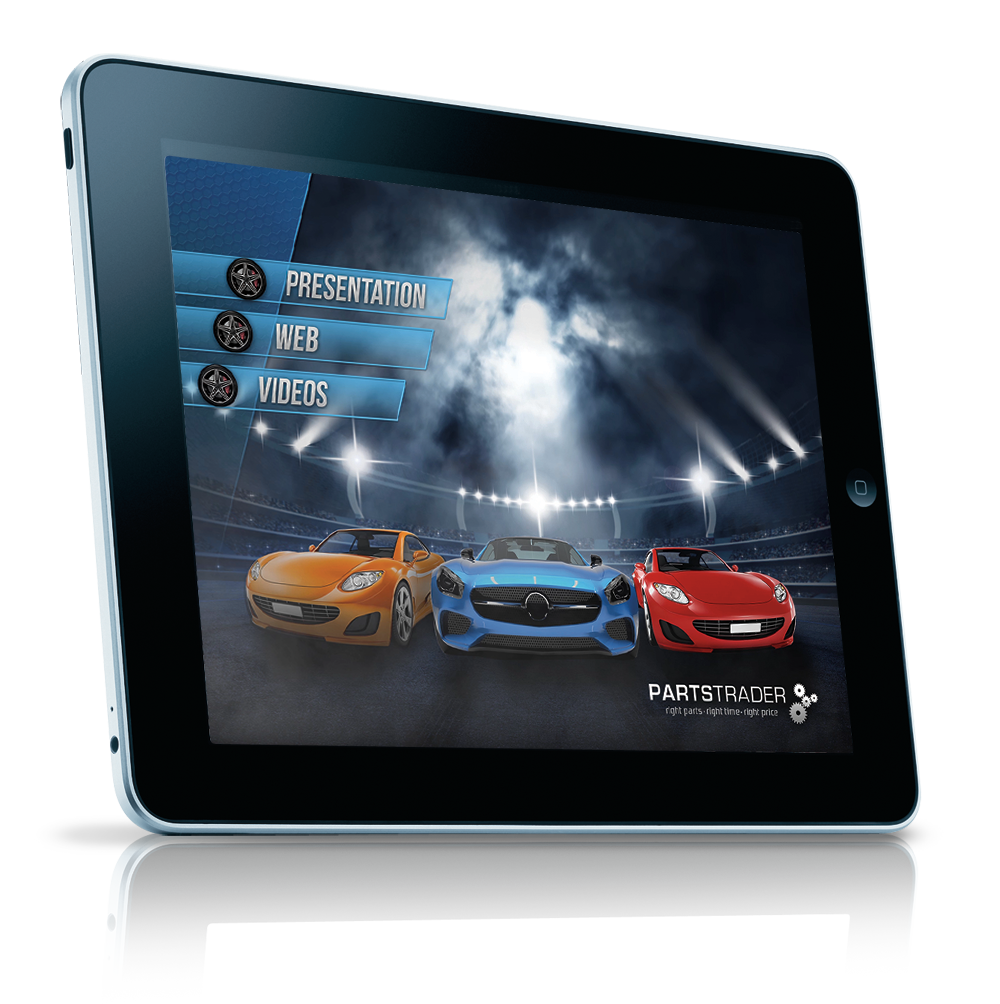 So after spending a mere 5 weeks checking out Showcase Workshop, Will leapt straight in and engaged the services of Stun to build a slick & compelling showcase for his team.
Some companies take that long to decide on their email signature, never mind a fully-fledged sales enablement software solution.
But when the software is as excellent as Showcase, it certainly helps to make the decision easier. It may have also helped that Showcase HQ is directly across the road from a restaurant serving Will's favourite Firecracker Chicken. No wonder Will liked to schedule meetings around lunchtime...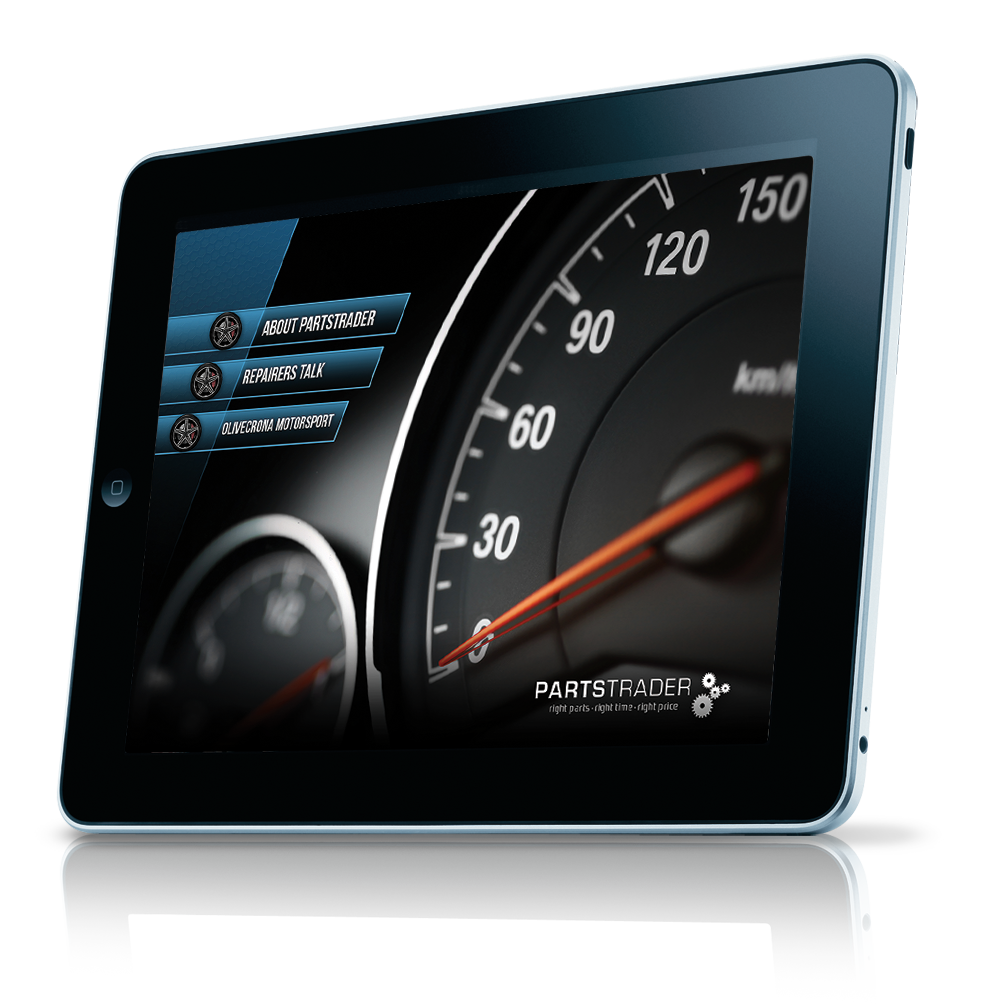 Stun put together a concise set of slides with convincing copy and powerful images, and now the PartsTrader team is out using Showcase every day - and getting results.
Don't just take our word for it: Will himself has said that "the combined efforts of Stun and Showcase have transformed, invigorated and focused our sales in a measurable way."
As well as presenting in person, the team make good use of being able to send the entire showcase to prospects remotely. Will has seen new customers sign up within minutes of seeing the shared content, or as he puts it, "an actual example of the till ringing directly as a response to our use of the Showcase solution".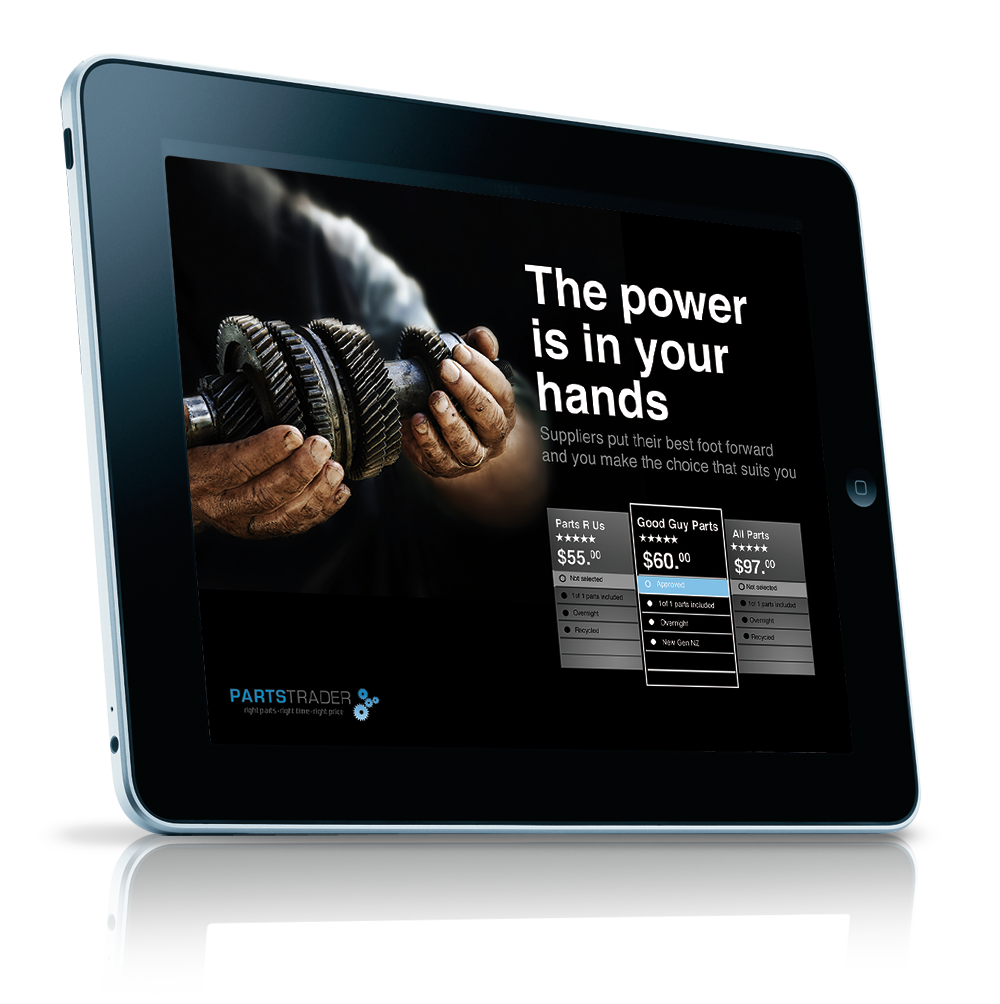 Stun's straightforward & authoritative design is only part of the equation - Will explains that the reporting & analytics provided by Showcase "has created a fertile ground for friendly rivalry and banter among the sales team." Not only that, but he reckons they "really love using the platform every day" - what better endorsement?
If you want to make like Will and get a Showcase solution sorted speedily (or even if you're just in the neighbourhood for some Firecracker Chicken, and feel like stopping by) then get in touch.