You hear a lot from us about how great Showcase is for Sales and Retail teams. And we're not lying, it's pretty amazing. But even though those industries are our cornerstones, as time goes on we find what our customers use Showcase for to be ever expanding and surprising.
Board papers
Starting off with an example of our very own. The Showcase board is spread out over the globe, so tinkering with documents and making sure everyone has the correct minutes, agendas, and notes can be a tough deal!
An excellent way to get around logistical issues like these, is to put them in Showcase.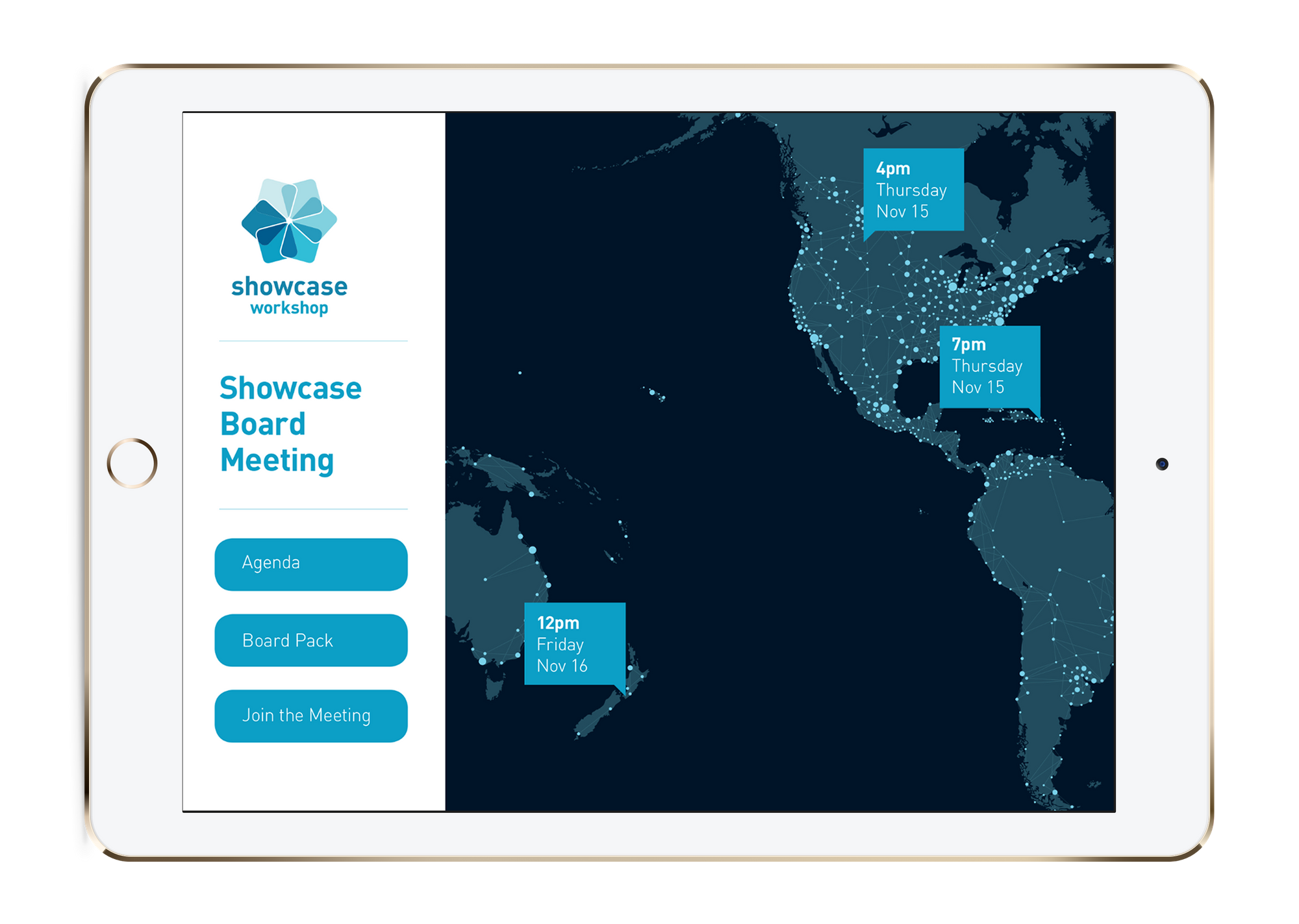 The main menu has a handy map which shows what time and date the meeting will take place in all areas - no getting the calendar invitation confused in this case!
Each member of the board has a log in to this showcase and they can access it from whatever device they need to. Having the agenda and the board pack split out into different menus reduces confusion when you end up with a lot of paperwork - it also ensures that everyone has the exact same copy of the documents because it's all coming from one single source of truth, and not forwarded email chains.
Using Showcase as a meeting prop is a great idea and can benefit just about every business field out there - organisation and efficiency is for everyone!
Manufacturing and Products
In a recent Case Study, we highlighted a rare use of Showcase from one of our customers, Waikato Milking Systems.
WMS have built something they call their Manufacturing Resource App (MRA), and built a version of the app for each manufacturing division at the company headquarters in Hamilton, New Zealand. Within each app are detailed, step-by-step instructions — complete with pictures, bill of materials, list of parts and components, and tool requirements — for how to manufacture Waikato Milking Systems products.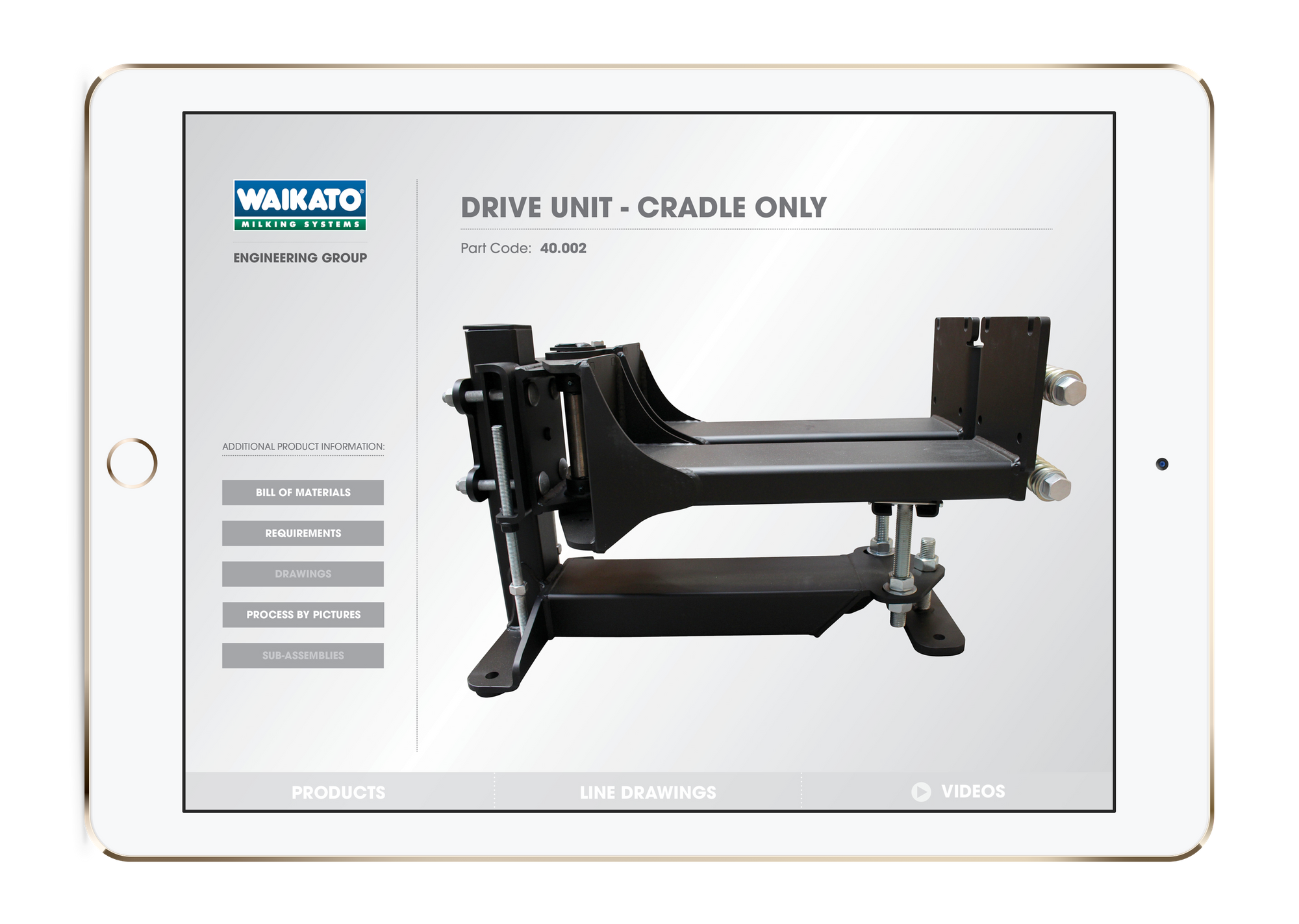 Their users can see step-by-step how to make this product. Building this Resource App in Showcase ensures quality, ensures control, and everything is consistent.
Internal processes
There has been a jump over the past year of customers coming on board with Showcase and using it to implement various internal processes.
IXOM have implemented a really smart use of Showcase for protocol and processes! Their truck drivers have specific protocol for each site that they visit (and there's hundreds of sites) so they keep it all in Showcase and the drivers can access specific site protocols that way. They also have their weekly meetings uploaded into Showcase and the drivers can need to 'sign off' digitally to say they've read the meeting notes.
Building your health and safety or internal processes into Showcase is a brilliant way to ensure that remote team members are following guidelines and are up to date on the latest important company information.
You can implement a sign off form like IXOM has, by using one of our Simple Forms. You can customise them to display whatever text you like, depending on your needs. This form option is really great for typical data collection, like personal details and email addresses.
If you have the skills to write basic JSON yourself or in-house - or even if you're prepared to spend some time figuring it out - you could give this one a go on your own! The documentation is here.
Portfolios and Galleries
One of the best things about Showcase is that it's entirely mobile! You are able to take anything you need, anywhere you like on any device you have.
Image based presentations work beautifully on Showcase, and especially for businesses that reply heavily on images, such as travel agents, real estate companies, and hotels.
Because you can easily build entire image based slideshows by uploading all the required images in one swoop, it's actually one of the easiest things to do in Showcase! Our built in swipe across feature allows you to manoeuvre through your gallery quickly, and you are able to place hotspots on top of your images so you can easily add in things like URLS, pricing documentation, or videos within your gallery.
In case you missed it, we recently had a look through Heritage Hotels showcase design, and they are a great example of a customer making the most of a gallery/portfolio within Showcase.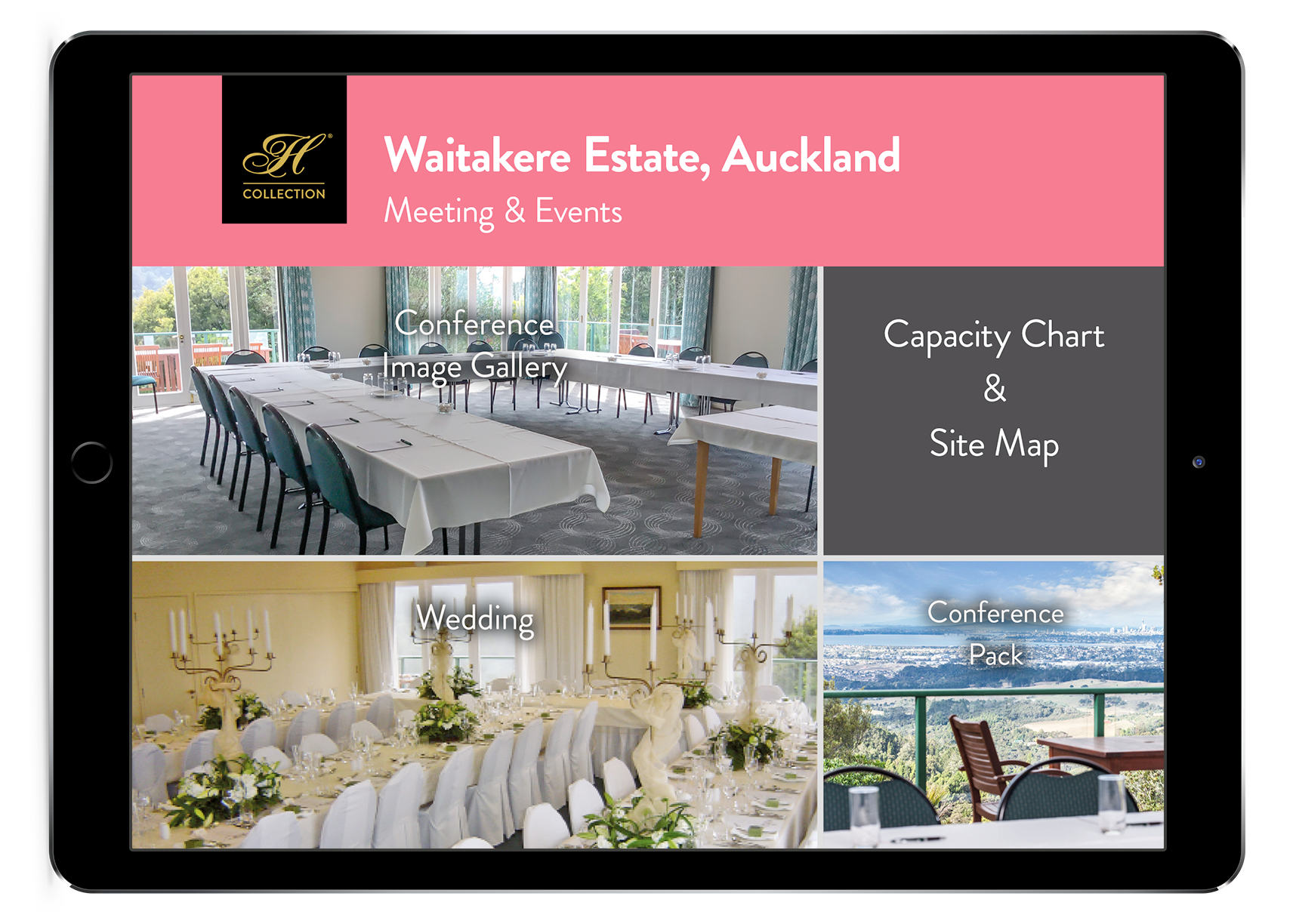 They are able to go into detail for each of their sites, and then each site has an image gallery of high-res images showing the site at its best.
If you're in an industry where images really make a difference in pitching to your customers, creating galleries and portfolios inside your showcase is an easy AND compelling way to present. This kind of showcase also works really well for presenting at trade shows or conferences as people can swipe through the galleries while you discuss - multi tasking at it's best!
The depth of things you can create, and use Showcase for is almost never ending! We love seeing what customers come up with for our platform, and it allows us to plan and develop a wider range of features for the future.
Interested?
If you're interested in doing something off the beaten path and want to see if Showcase will work for you, why don't you book a free demo and chat with one of us? We'd love to pick your brain, and have you pick ours!
Click the link to choose an option, and pick your time: https://showcaseworkshop.com/demos-training/
Or you can always contact us for any weird and wonderful questions you may have about the platform, at helpdesk@showcaseworkshop.com