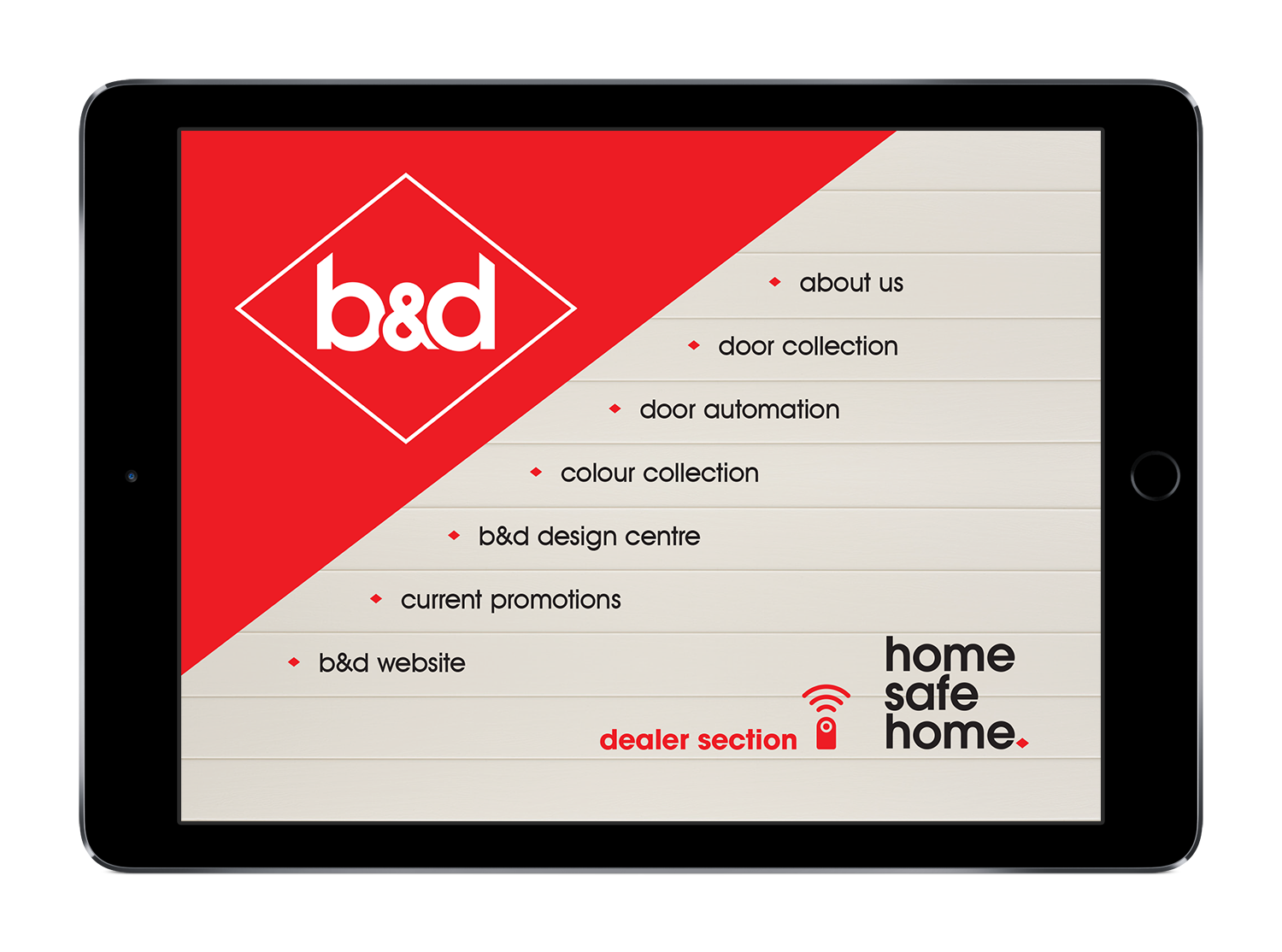 Since the unveiling of the first B&D Roll-A-Door in Sydney in 1956, the B&D brand
has grown to become an Australian icon.
B&D (a part of DuluxGroup) make the strongest, most secure doors in Australia and their quality is the standard by which others are measured.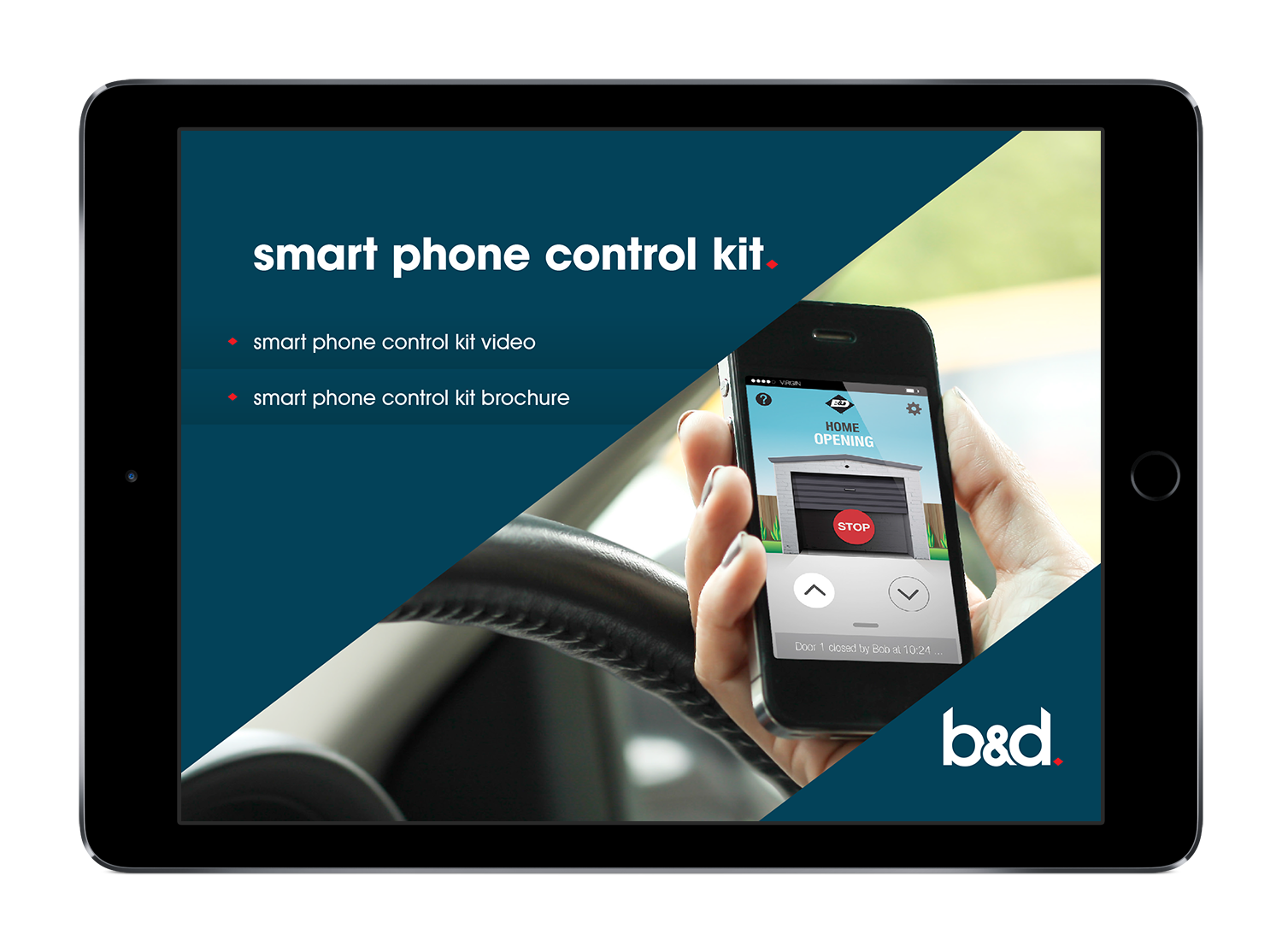 For 60 years B&D has been more than the market leader and their challenge is to establish themselves as a trustmark for the next generations of homeowners.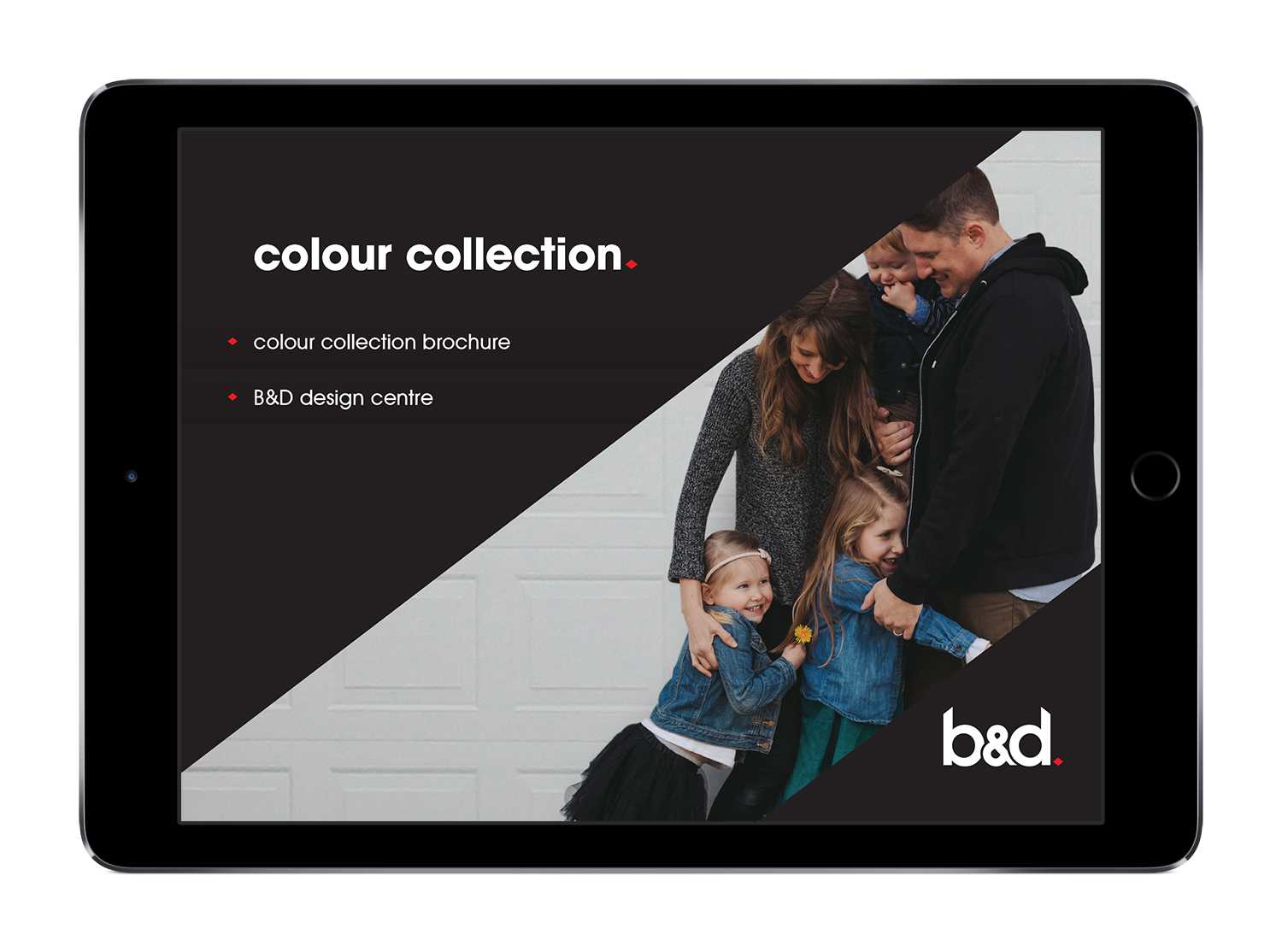 With a clear understanding of who they are, what they stand for, and the benefit the brand brings to their consumers the marketing team decided it was time to include a sales app as part of the mix of tools their dealers have access to. After researching the options they chose Showcase and unveiled the app at their Dealer Conference in Sydney in February.